This Week's Crypto Price Analysis for BTC, XRP, ETH, BNB, and DOGE.
---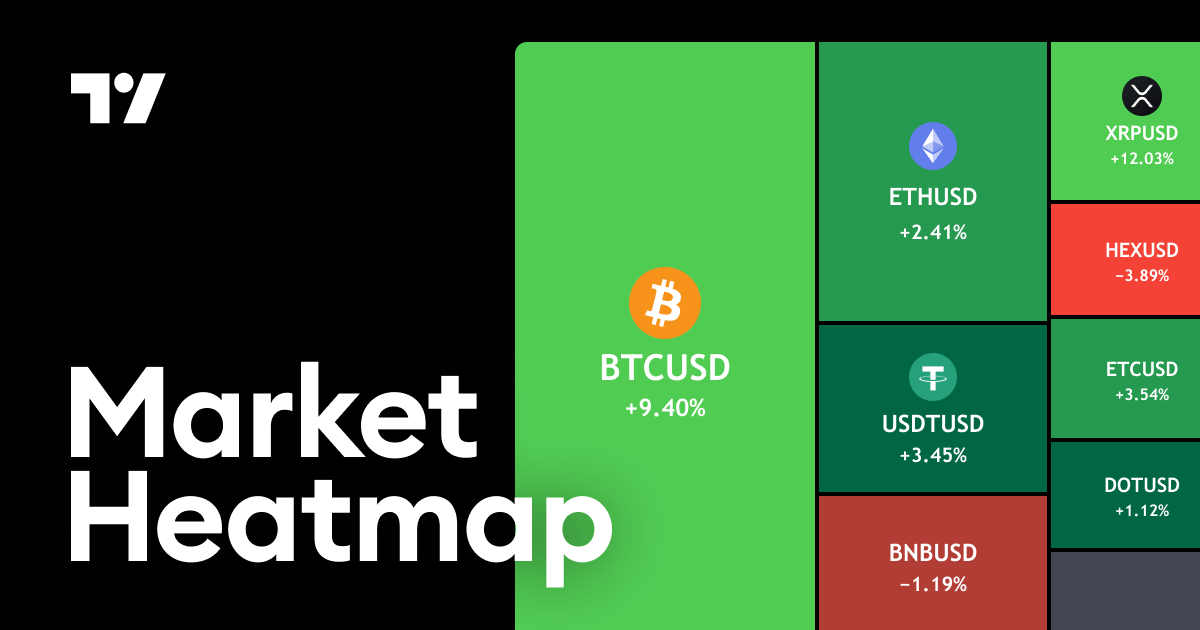 [Source]Tradingview
Hello guys
Hope you all have been good coz this week hasn't been very kind to me. As some of us have notice, the crypto price market has indicated a minor pullback from the recent trend with most trading coins being traded around their support levels.
Bitcoin (BTC) has managed to stay above $22,000 during the weekend and managed to reach a high of $24,000. However, due to the issue that arose from the announcing of bankruptcy by FTX related to its earlier token sale has caused BTC to since slip below the psychological support level. Considering the market for the BTC/USD pair, bears may try to push the price below this support level which could lead to a more steeper correction.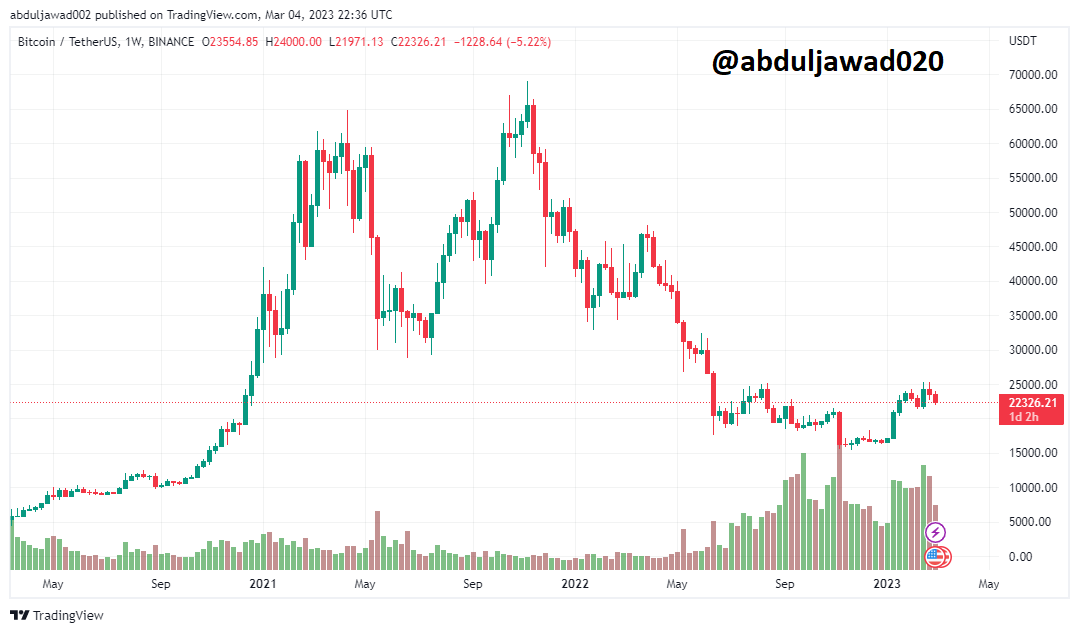 BTC/USD weekly chart Source
Ethereum (ETH) also continues to trade around $1560 with buyers in the market trying to break through the $1600 resistance. There have been a strong resistance for this currency at $1575 which could possible keep the price from breaking higher. Also, the trading volume has decreased over the past few days which is a clear sign the buyers are starting to loose momentum. The pair needs to break above $1602 resistance if it want to continue in an uptrend else if the bears manage to get it down to $1570 support level, then the pair could enter a more steeper correction. The market cap is currently at $190.39Bn.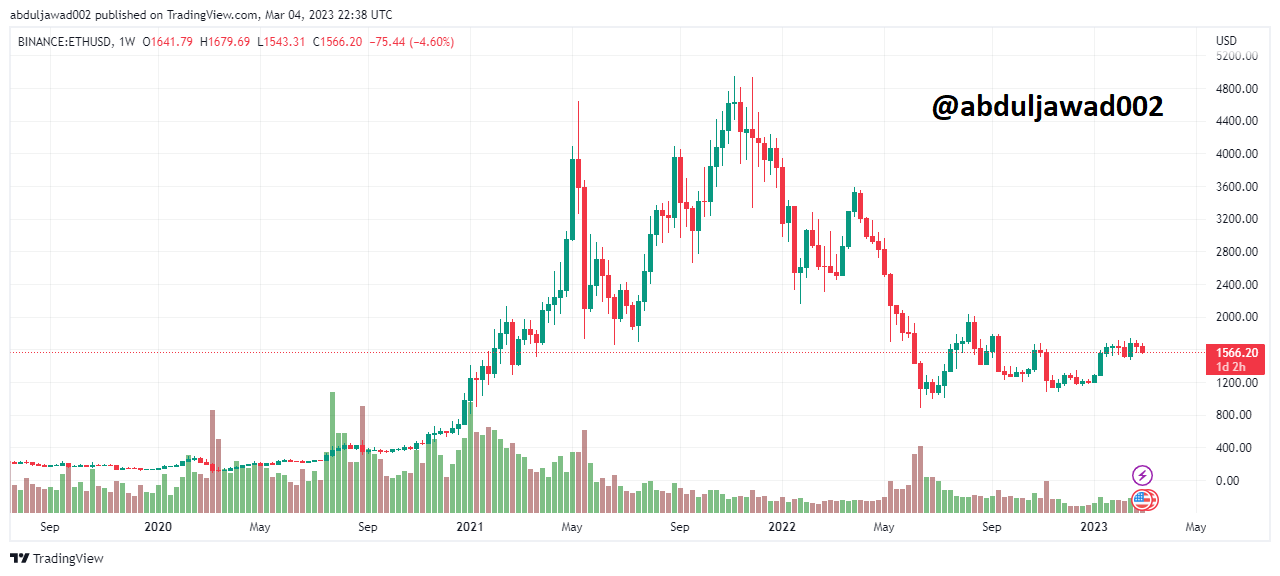 ETH/USD weekly chart Source
The other currencies like XRP,BNB, and ADA have also had seen a considerate amount of downtrend over the week. Whiles doge coin (DOGE) has surprisingly managed to remain stable.
Ripple (XRP) has also, like the other coins have seen some minor ups and downs over the week with a high of $0.385 and a low of $0.3757 with this asset moving in a bullish trend. Its current target will be to break the current $0.38 resistance.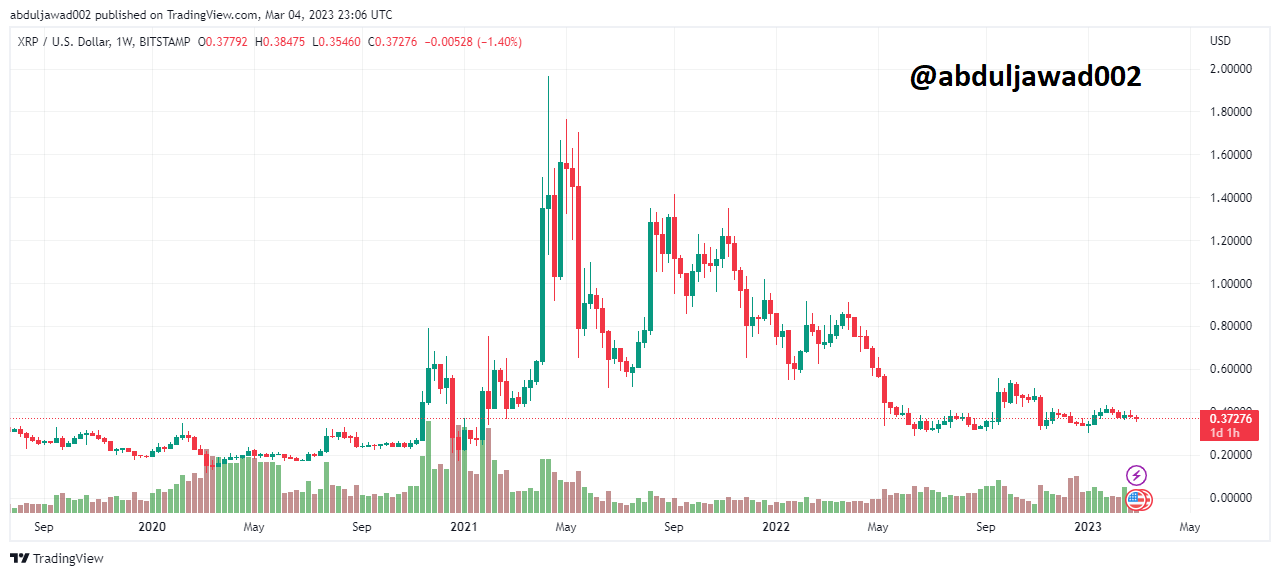 XRP/USD weekly chart Source
Binance coin (BNB) has been faced with a downtrend with a weekly high of $309 and a low of $290.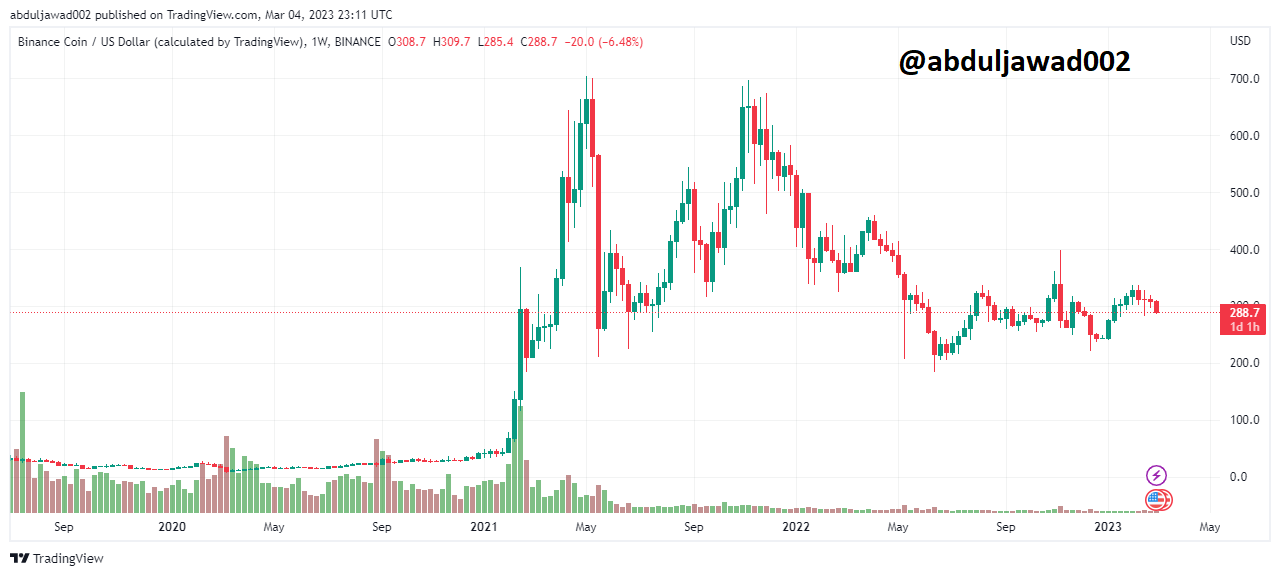 BNB/USD weekly chart Source
Dogecoin (DOGE) is currently trading at $0.0763 and is facing and bearish weekly low of $0.00746. the asset has lost over 4.5% of it value within the week. The support level of $0.0746 has been tested a few times in the past and if in case it breaks this support level, there would be a deeper correction.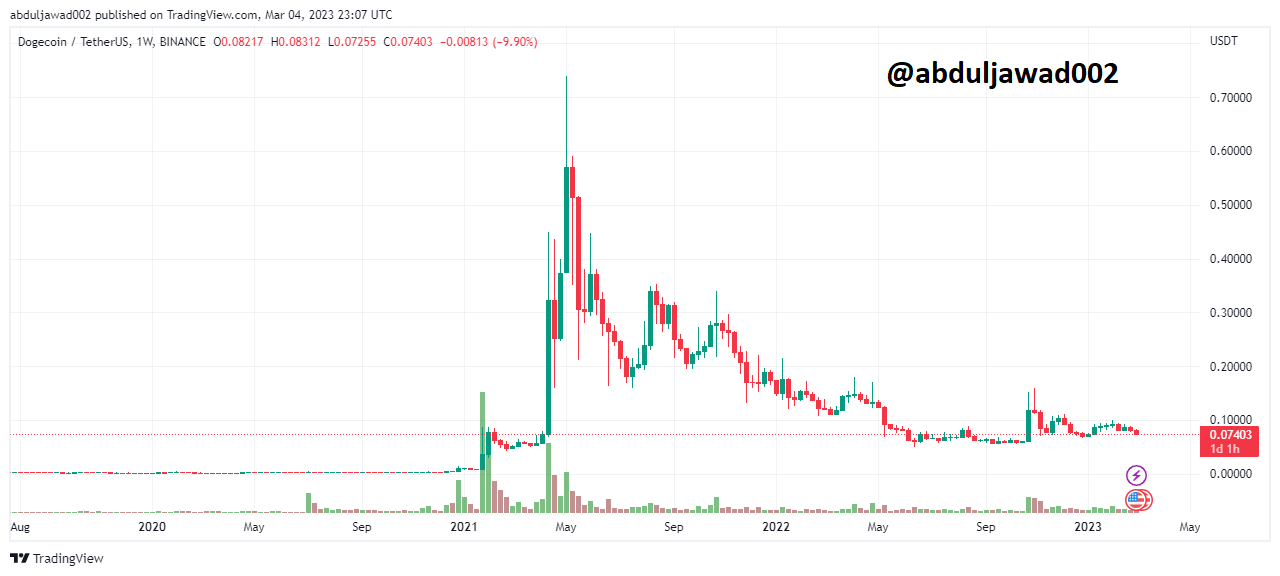 DOGE/USD weekly chart Source
In summary, this week crypto price has shown a mixed trend with some currencies trading at their higher levels and others still battling their resistance. This basically shows that the buyers and sellers are still battling the market out so the job for traders is to find the best entries and breakout zones to be able to capitalize on opportunities. The most important thing to note about this current market is that, when one side wins the battle the market can be vulnerable to further loses or opportunities and there will be a deep turning break.
Thank you for reading.

NB. ALL IMAGES USED ARE EITHER SOURCED OR SCREENSHOT BY ME ON TRADINGVIEW.
---
Posted Using LeoFinance Beta
---
---