A True Life Story Of My Husband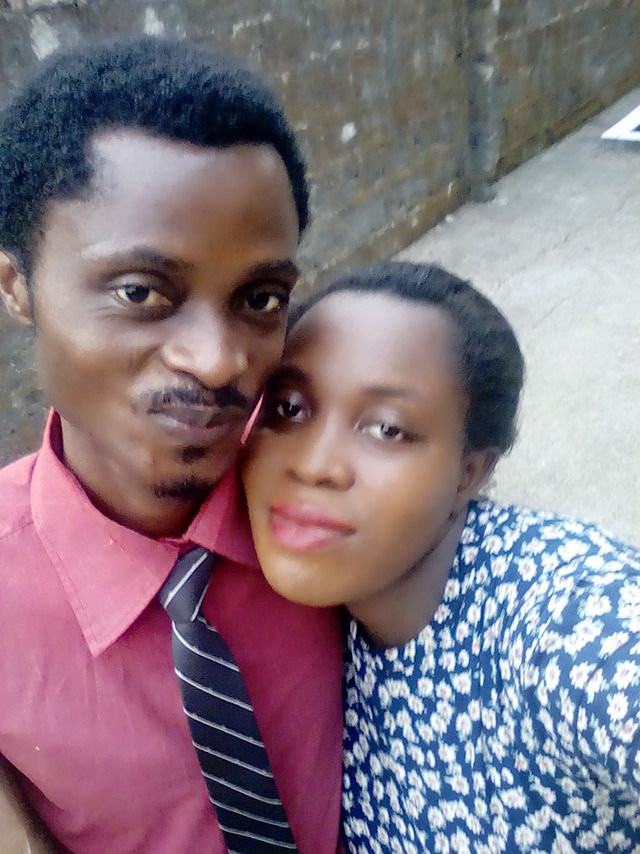 He is a true hero and a man to be reckoned with. He is a never relenting man and a man full of wisdom. An easy-going and understanding man. He is a husband and a man to look up to. He is a man who never jokes with his family, especially me as his wife.
This story I'm about to tell is about my husband. He told me some while some of which I have witnessed.
He came from a poor background but his mum can never stop encouraging him. His father got married to six wives and his mum happened to be the second wife. He never thought of taking in his father's footsteps, instead tried to remain glued to what he called a decent and simple lifestyle.
He has three siblings from his mum, but one way got disappeared into the thin air. The last born of the house died when he/she was ten months old. The third born died when he was six years of age which was many years back which I can't remember. While the second born died when he was 25 years of age. My husband has gone to the city just to find greener pastures for his family after passing out from the federal polytechnic in the Ekiti State of Nigeria. He was with his friend in the City when he heard of the news about his brother's death. This made him weak as he was his last hope after he had lost his other siblings.
He could not hold it because he went to the city just to make plans for his younger brother to join him before the unexpected happened. According to him, he cried just like a baby and now he is left alone. He is the only child of his mother. His mother on the other hand has been looking up to him and has taken him just like an egg. She never wants to let him slip off from her just like her other children.
His stepmothers were not helping issues as they were all after him. They do not want his progress instead want him to suffer for no just course. Being strong and a man of his vision, he kept on pushing ahead doing things that would not harm him. His dad loved him so much and tried hard to send him to school.
So, he only went to polytechnic and could not go further just because of the kind of family he came from. This made him take a vow not to get involved with a polygamous family. He said to himself that he is not going to marry more than one wife. Just be sure of the way he was treated by his stepmothers.
He was pained while telling me all of these stories.
He went to the City to join his friend who took him to his sister's house. After some years of hard work, he registered for a part-time program at a university. He was working and at the same time going to school. He wanted to become a graduate at all costs. While in his second year, he followed his stepbrother to his marriage ceremony where we met. Initially, I did not have feelings for him but he loved me so much and would do anything to reach me and make me fall for him. He came straight to my parents that he wants to marry me just the very first day we met. It was not funny but he meant his words as he had seen the love of his heart.
After three days, he traveled back to where he was living leaving behind his smartphone with me. I was having a small phone and he left his only Android phone with me, taking my small phone with him. It was not an easy one as he kept on calling me constantly. He can never stay for two hours without hearing my voice. This was just to make me fall for him and indeed I was becoming fond of him. After three months of knowing each other, he told me he would be coming to pay my bride price. Initially, I thought he was joking but as time went on, he kept on being serious and called my parents to make arrangements for the list as custom demands.
He came home just to collect the list with the help of his half-younger brother. It was just two weeks before he made arrangements and indeed it was just like a surprise to me. Our marriage was fixed and without doubt, was done calmly. To be sincere, we only do Traditional marriage just because of his financial constraint. I was happy as my dream came to reality. This was our beginning.
He became organized the first day I entered his house. Although we went through hell as he was still paying his school fees. It was a huge amount of money and so I could not find a business for me. I was not ready to use my certificate to work for anyone instead of doing business.
After a year I gave birth to my girl, Harriet. She suffered with us being the first child. It was not easy but my husband had to make his dream come true and so he struggled to borrow some money for me which I used to start up a little business. My business grew within a few months. Two or three years later, he graduated. This got him excited and told the news to his mum. His mum was so happy.
He was making it through the lesson he got involved with as he was a teacher and a good teacher to the core.
Now, he told me about his dream to become an engineer which was left for teaching. This was how he struggled to make it great. His friend on the other hand has money but could not extend helping hands to him. He did it all by himself as he was courageous to move forward. With my help, who was always there to encourage him, he graduated.
This was just from grass to grace. We are living happily with four kids. He now put his stepmother to shame.
My husband is the type who can never get power hungry and who can not get jealous of someone's progress instead would rejoice and celebrate with you.
His childhood friend is rich and does not help him, and yet he still celebrates his success with him.
*Thanks for going through…."
---
---