Falling for the opposite
"What did she have that I didn't? Why is he so glued to her, as if she has bewitched him? He has to face my side, no matter what. I'm prettier than Molly, and so I'm the best for Adams", I could not wait to have someone tell me how pretty I was other than to praise myself.
To be sincere, I have a burning love for Adams, but he doesn't seem to face where I am; instead, he has the mind to jump straight to this ugly thing that is not in the same class as me. "Why must Adams relegate himself to this girl, and what does she use on him?" This kept running through my head, and yet I found no critical answer to it.
"Mona, please tell me, how do I look? I tried hard to make Adams look at my side, but he failed. Instead, he chose to go out with that thing he called Molly", I said as Mona, my best friend, only laughed it out without saying a word.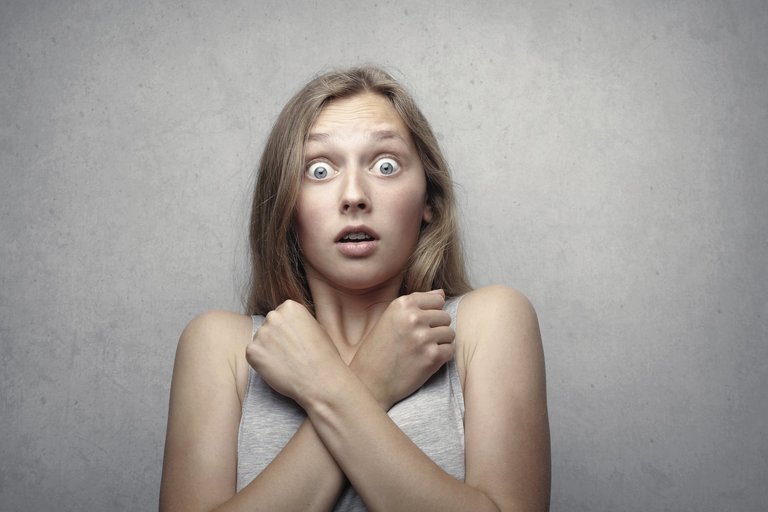 Andrea Piacquadio
As I was accelerating down the hills, I saw Adams coming from ahead of me. I decided to adjust myself just for him to observe me. I dressed my hair so well and to the extent of flapping it so that he would see the kind of beauty he was missing, but all was to no avail. He passed by my side without even observing if someone was coming. "What a beautiful embarrassment to the greatest order". I turned just to make him notice me again and even went to the extent of greeting him, and yet he only waved his hands and went discontinued. "What! I think I'm wasting my time trying to fall for this gentleman".
"Molly, hi", I said while trying to be friendly. I aimed to get a bit of insight into why Adams was falling for Molly.
"Hi", she responded, smiling just like someone who had won a jackpot.
I drew closer to her, but then she seemed not to be my type, and I felt relegated to being with her, but I must achieve my aim of getting Adams no matter what. We started a conversation and were talking about something else until I drew her to the point where she would tell me who Adams was to her.
"Are you waiting for someone?" I asked Molly.
"Yes, I'm waiting for someone", Molly responded.
"Is it Adams", I asked, just to be sure.
"Yes, he is", Molly responded.
In my mind, I wish I would just find a way to take Adams from her.
"Is Adams your boyfriend?" I do not wait an inch before asking.
Molly pretended not to hear what I said, but just focused on the direction in which Adams had gone. I wanted to ask again, but I retrieved my words.
After twenty minutes, I saw Adams coming with white nylon that contained three takeaway packs filled with what I didn't know and three soft Coca-Cola drinks. " Good afternoon, Adams. I greeted him, but he cared less about my presence. He only managed to answer, "How are you, pretty". I was overwhelmed and happy to hear these words from him. It was just as if he should keep saying "pretty" to me all the time. His voice alone was so sweet and sounded just like the type I always loved.
"I'm fine", I responded with passion. I wondered who the third person may be, as he had three packs in the nylon. I was thinking I would be the third person.
He brought out one pack and handed it over to Molly. Molly began to eat the fried rice, topped with a chilled Coca-Cola bottle. I cared less about what Molly was eating and just focused my attention on Adams. He never spoke a word to anyone; instead, he was observing what I didn't know.
"Where is she? What is keeping her late?" This was the question I heard Adams ask. "Who must it be, and what connections do this person have with Adams?" This was the question that kept running through my mind.
I even tried to bring up a topic just to keep us busy, but he ignored me. Maybe I was meddling with what I could not chew. I even drove Dave out of my life, thinking he was not man enough for me. I even tried to get close, but he ignored me. Likewise, I'm now left with my ego. Likewise, I was long gone in thought before I saw the unexpected. My best friend, Mona? Who would think they were together? I even told her about Adams, but… No wonder she behaved so strangely. She even ignored me while Adams was at her front, proposing to her. Who would think Mona would behave this way?
"Who is Molly?" I was restless, and it was as if the ground should open and hide my face from this unwanted scene. I did not bother myself with Adams; instead, I was surprised to see Mona with Adams.
"Mona, or am I seeing double?" I called out. "It's me", Mona responded without feeling remorse.
"Adams has been my man all these years, and Molly is his relative. They are always together", Mona said again, sinking deep pain inside of me. Just to endure the pain, I left the scene shamefully.
Now, I have lost everything, including Dave. This is what my ego has brought me to.
---
---