Her Addiction/su adicción (Eng/Esp)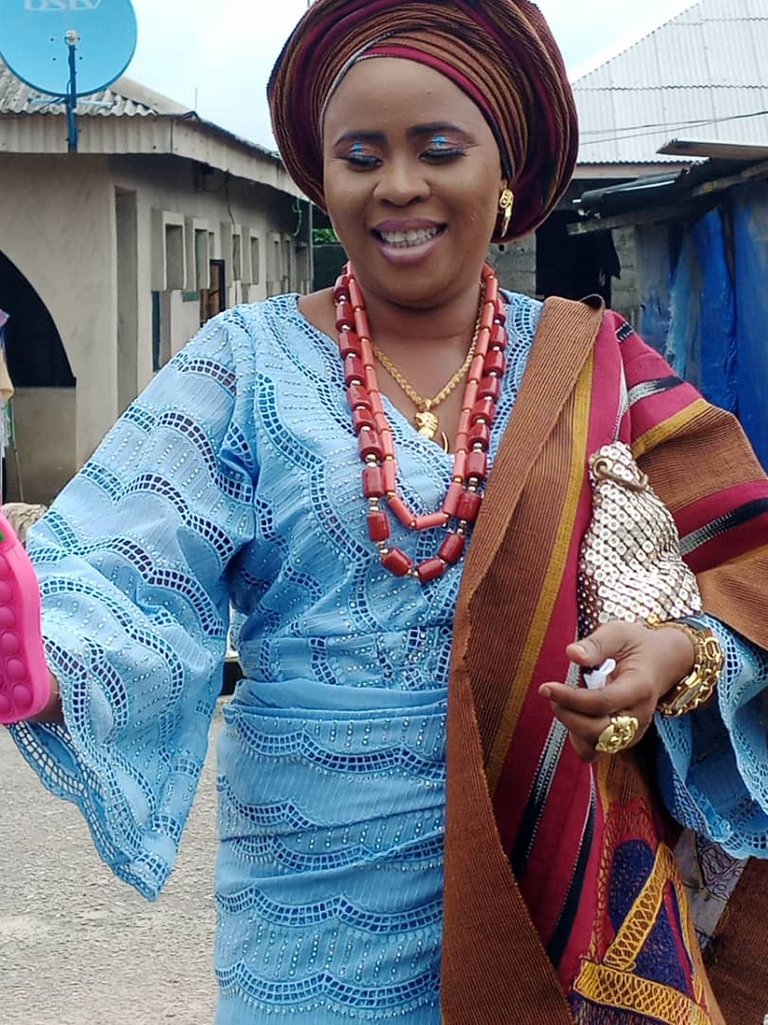 English
Her Addiction
Growing up, I've always loved shopping and being the only child my parents pampered me with a lot of things. I always had my way no matter what. I'd get the latest Gucci product, Louis Vuitton, and so many other designers as far as my father could afford it, I would get it. Nothing seemed unreachable for me to get people in my hometown often even called me a shopaholic but I didn't care. Shopping is my addiction.
I lost my parents before I graduated from the university and although the source of my spending was lost, I made sure to keep up with my frivolous lifestyle because it was an addiction for me. Nothing could stop it. I knew I had to get a job very fast and I did but I'd collect loans even before the month ended so I could continue getting my shoes, bags and clothes.
Taking that character with me, I was to get married. Of course the friends I kept close to me were also people who had great sense of fashion and loved shopping also. Often my fiance would complain about my spending habits but I didn't care as long as I got what I wanted and could keep up with my girls, nothing mattered to me at all. I quit my job because I thought, why not, at least my soon to be husband had all it took to take of me, so why stressing myself unnecessarily. I had to make preparations for the wedding and the cloth my group of friends where to buy for the wedding was One million naira for three yards and that was because it was imported from Dubai. My fiance complained about the price of the outfit for my friends but I couldn't care less, I wanted my wedding to be the talk of the town. I and Tobi, my fiance, got married in the most grand way possible and instead of stopping my ways of spending, I continued since Tobi had enough money to spend.
Since I had nothing to do, I attended parties and parties and spent a lot of money on purchasing party clothes, even some that I didn't like and wouldn't wear, I still bought them. And so, a time came when one of my friends Samantha was to get married. Samantha was one of the people who bought my overpriced wedding dress and now she was also selling her wedding dress at an outrageous sum. She said her wedding dress was five million. That was so expensive for me because my husband had just gone into a business that was not profitable at all and had lost all his money.
Somehow, I still wanted to feel within my circle of friends and was bragging about how I and my husband would purchase the cloth. Of course when I went home I tried persuading my husband but he insisted he couldn't afford it and then I told him to get a loan and use the house as collateral. After much persuasion and begging, due to the love my husband had for me, he agreed and took a loan from the bank using our current house as collateral and so we were able to purchase Tina's cloth.
It was as if the day of the wedding was just bad luck because my husband and I woke up very late and got stuck in traffic. After the terrible traffic, our tyre got flat and coming down to check the tyre, a motorcyclist sprayed dirty water all over my expensive cloth. We quickly rushed to the dry cleaner to get it done. I don't even know how it happened but on getting to where we parked our car, it was no longer there and we had to order an Uber to get us to the venue. On getting to the venue, the event was over and while trying to quickly go inside my heels got stuck to my cloth and it got ripped. I was so embarrassed. Everything was such a waste. After getting the loan from the bank, and now we had no money to pay back to the bank.
Three months later, the bank had to take our house as collateral for the money we could not pay. I was taught a serious lesson on how to be contented with what I had and to get what I needed, not what I wanted.
The image is taken by me
Spanish
su adicción
Al crecer, siempre me ha gustado ir de compras y siendo el único hijo, mis padres me mimaron con muchas cosas. Siempre me salí con la mía, pase lo que pase. Conseguía el último producto de Gucci, Louis Vuitton, y tantos otros diseñadores en la medida en que mi padre podía permitírselo, lo conseguía. Nada me parecía inalcanzable para que la gente de mi ciudad natal a menudo incluso me llamara adicto a las compras, pero no me importaba. Ir de compras es mi adicción.
Perdí a mis padres antes de graduarme de la universidad y, aunque se perdió la fuente de mis gastos, me aseguré de mantener mi estilo de vida frívolo porque era una adicción para mí. Nada podría detenerlo. Sabía que tenía que conseguir un trabajo muy rápido y lo hice, pero cobraba los préstamos incluso antes de que terminara el mes para poder seguir comprando mis zapatos, bolsos y ropa.
Llevando ese personaje conmigo, me iba a casar. Por supuesto, los amigos que mantuve cerca de mí también eran personas que tenían un gran sentido de la moda y también les encantaba ir de compras. A menudo, mi prometido se quejaba de mis hábitos de consumo, pero a mí no me importaba, mientras obtuviera lo que quería y pudiera mantenerme al día con mis hijas, nada me importaba en absoluto. Renuncié a mi trabajo porque pensé, por qué no, al menos mi futuro esposo tenía todo lo que necesitaba para quitarme, entonces, ¿por qué estresarme innecesariamente? Tuve que hacer los preparativos para la boda y la tela que mi grupo de amigos iba a comprar para la boda costaba un millón de nairas por tres yardas y eso era porque era importada de Dubai. Mi prometido se quejó del precio del atuendo para mis amigos, pero a mí no me importaba menos, quería que mi boda fuera la comidilla de la ciudad. Yo y Tobi, mi prometido, nos casamos de la manera más grandiosa posible y en lugar de dejar mis formas de gastar, continué ya que Tobi tenía suficiente dinero para gastar.
Como no tenía nada que hacer, asistía a fiestas y fiestas y gastaba mucho dinero en comprar ropa de fiesta, incluso alguna que no me gustaba y no me ponía, igual me la compraba. Y así, llegó un momento en que una de mis amigas Samantha se iba a casar. Samantha fue una de las personas que compraron mi vestido de novia demasiado caro y ahora también estaba vendiendo su vestido de novia a una suma escandalosa. Dijo que su vestido de novia costaba cinco millones. Eso fue muy costoso para mí porque mi esposo acababa de ingresar a un negocio que no era rentable en absoluto y había perdido todo su dinero.
De alguna manera, todavía quería sentirme dentro de mi círculo de amigos y me jactaba de que mi esposo y yo compraríamos la tela. Por supuesto, cuando fui a casa traté de persuadir a mi esposo, pero él insistió en que no podía pagarlo y luego le dije que obtuviera un préstamo y usara la casa como garantía. Después de mucha persuasión y súplicas, debido al amor que mi esposo me tenía, accedió y tomó un préstamo del banco usando nuestra casa actual como garantía y así pudimos comprar la tela de Tina.
Fue como si el día de la boda fuera simplemente mala suerte porque mi esposo y yo nos despertamos muy tarde y nos quedamos atrapados en el tráfico. Después del terrible tráfico, nuestro neumático se desinfló y, al bajar para revisar el neumático, un motociclista roció agua sucia por toda mi costosa tela. Rápidamente corrimos a la tintorería para hacerlo. Ni siquiera sé cómo sucedió, pero al llegar a donde estacionamos nuestro automóvil, ya no estaba y tuvimos que pedir un Uber para que nos llevara al lugar. Al llegar al lugar, el evento había terminado y mientras intentaba entrar rápidamente, mis tacones se pegaron a mi tela y se rompió. Estaba tan avergonzado. Todo fue un desperdicio. Después de obtener el préstamo del banco, y ahora no teníamos dinero para pagarle al banco.
Tres meses después, el banco tuvo que quedarse con nuestra casa como garantía por el dinero que no podíamos pagar. Me enseñaron una lección seria sobre cómo estar contento con lo que tenía y obtener lo que necesitaba, no lo que quería.
---
---