The Downfall Of A Cheater
You should know the kind of emerging love I have for you. Nothing on earth can break us apart, and you of all people should know what I mean. Merit said as she confessed the deepest part of her heart to Femi.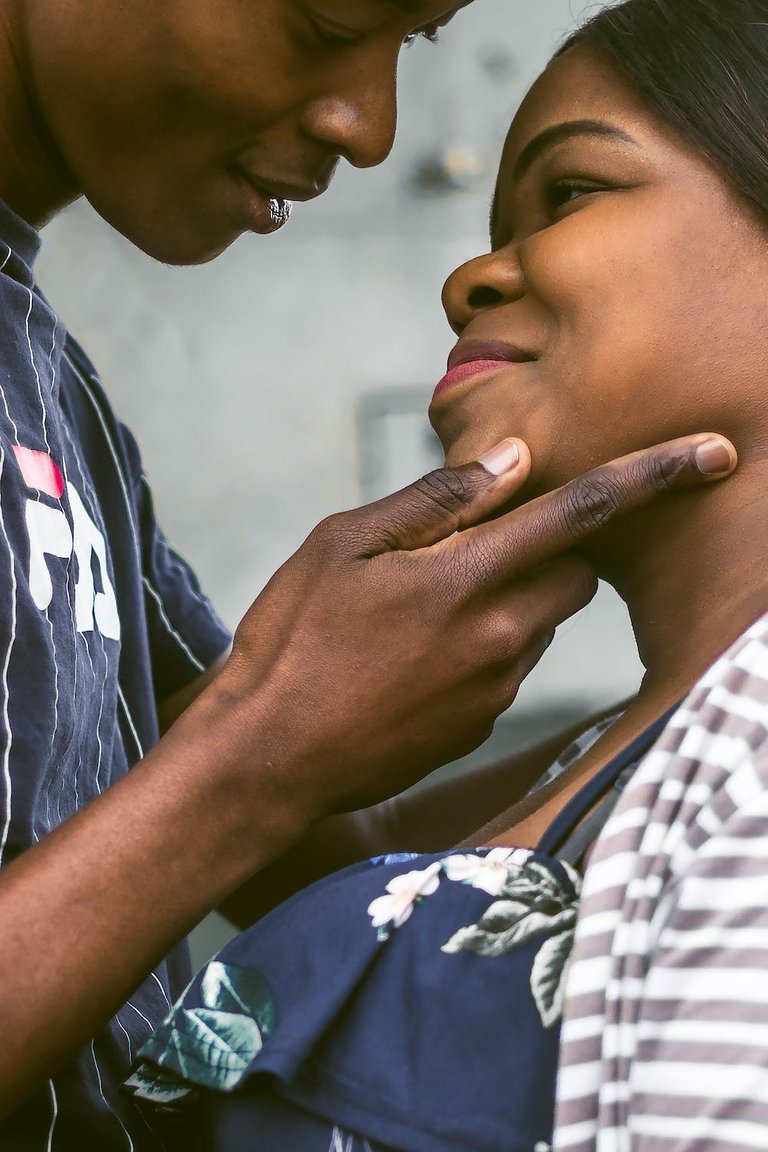 "I understand all you have said, and even I feel the same for you. I can never do without putting you first in my heart. You are the one and only one for me. The one I can never do without. My pillow, my heroine, my magnificent, my rising sun. Our love story must be heard all over the world and would be placed in the Book of Records. We would be just like Romeo and Juliet who died for each other", Femi said while he was caressing Merit's hair, making her feel loved.
Merit was unable to do anything even while at home without thinking of Femi. She could not even concentrate on her work as she called Femi every hour of the day, even at night. She always wants to hear Femi's voice just to make her feel relieved.
Merit has dedicated all her life to loving Femi and has poured out everything about her to Femi including her past as well as her family issues. Merit was actually from a rich background and could not ask what and how or where Femi was from. She only believed in loving Femi as he was her first man. Holding Femi so tight was her priority.
Ending number one
"Merit, my love, I will be travelling to Kaduna state for a business trip. My company has selected me to embark on the journey as it is a training which would make me the best in life", Femi told Merit while trying to deepen his love for Merit. It was so painful for her as she was not herself. She fell sick immediately as it was shocking information.
Femi set for the trip and hugged and kissed Merit before leaving. She gave Femi her credit card as love was burning in her. In her accounts, she had a tangible amount of money.
In Femi's mind, this was his target.
When Femi travelled, he was calling Merit constantly, while Merit was doing the same. There was a reciprocating love burning in their voices.
After four weeks of travelling, Femi began to change the way he behaved with Merit. He relented in calling, he rarely picked up her calls. "The work is tough on me right here. I cannot even make calls just like before. Please pardon me", Femi said with a fading voice that was quite different from the usual.
"But you are killing me softly right here", Merit said with a shadow of the love that was in her heart. "Don't worry, I will come home soon", Femi said, with no element of love in him for Merit.
Merit waited for a year without hearing from Femi. She bumped into Femi's friend and got to know everything about Femi and how he faked his identity. Merit lamented and vowed never to trust somebody in her life. She decided to let go and carried on with her life. She only made a statement that "God will judge".
Ending number two
Femi's new girlfriend, Shade, was rolling in his body as she was happy to be with Femi. Femi knew how to get the girls to love him the most. He also has the gift of meeting rich girls. Jilting them has been his aim.
Shade was from a rich home and would want to spend all her savings on Femi just like the way Merit did.
"What about the money you promised to give to me just to revive my company?" Femi asked passionately.
Don't worry, I will give it to you. Just give me a week.
"I have more than what he demanded, but there is a doubt in me about Femi's identity. I loved him and with the look of things, he loved me in return, but I have a little doubt deep inside of me", Shade told her friend, Kemi. "Don't worry, I will use his so-called brother to find out his identity ", Kemi said.
Kemi stylishly went close to Femi's claimed brother. He asked her out. "I will agree to be your girlfriend only if you tell me who Femi is to you", Kemi said.
"Oh, that gentleman? He is just someone I met. We became friends, and he asked me to act just like his brother and also made a family act just like our parents. Those people are not related to Femi, not even to me. His name is not even Femi, but Fred. But why did you ask? How did you get to know the two of us?"
"Nothing, I do see you together always, and I just wished to find out about your relationship with him ".
"If so, no problem. I hope we are good to be together now"?
"Yes, of course, but give me some time to think about it", Kemi said.
Kemi left for her friend's abode. She told her every bit of information to her friend.
"Tell me the truth, what's your real name and where are you from?" Shade asked after knowing the truth from her friend about Femi's identity. "What kind of statement is that? We have been together for more than a year now, and you did not even trust me for a bit? How can you come up with such a question when you know where I came from? I have shown you my family members and even took you to see my parents ", Femi responded.
"Shot up. Speak no more, Fred", Shade said, waiting for Femi's response.
Femi looked around to see if she was talking to someone else, but after much observation, they were together alone. "How did you get to know that name?". Femi asked in shock.
"You think I wouldn't find out, right? I have this doubt in my heart about you since you asked for this huge amount of money" Shade said.
" I just thank God that I have not given you the $25,000 you needed from me. I know your plans for me. You only pretended to love me just because of my wealth, and I cannot take it any longer. The company you had claimed to have been a fake, as I have made findings. You have nothing anywhere, and those people you claim to be your parents are not your parents. You are just a cheat. The gentleman you said was your brother is only your friend. The money I have spent on you has to be returned no matter what. The house I built for you was not registered with your name but mine. So, you will vacate the house in the next twenty-four hours", Shade said, being so furious.
"Please, I can explain", Femi said regretfully. "You have nothing to explain. I have seen the kind of person you are and have nothing to listen to.
Femi left empty-handed.
---
---