MY ANNOYANCE WITH EDUCATIONAL SYSTEM IN NIGERIA; CRYPTO AS A SOLUTION.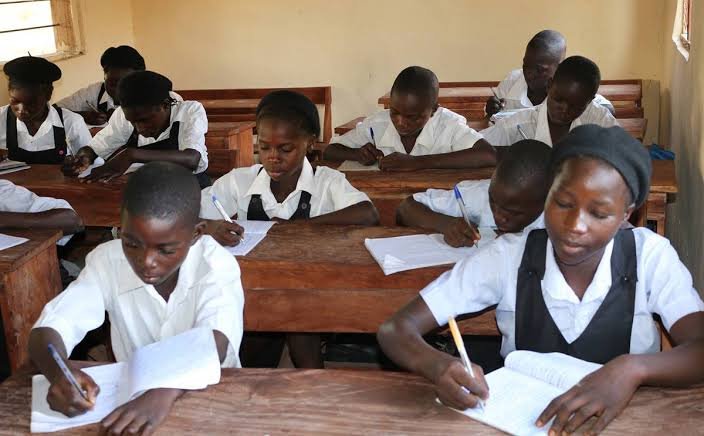 When it comes to educational system in my country, Honestly it will more costly to go for ignorance than spending on education but most people in Nigeria prefer to pay for education than trying ignorance.
Education is not really the problem because we have different elementary schools with different prices. While some are costly which are meant for the elite some are cheap and are meant for low class people.
Low class people who can hardly feed on $1 per day still manage to send their children to schools all because they don't want to spend money on ignorance. But the truth is that they labour hard to get things done for their children.
I could recalled a day when I was in secondary school, my teacher told us in class that if our parents can really try hard and ensure that we finish our university things will become so rosy for us. Most of us went back home and told our parents same story as narrated by our teacher.
The most annoying part of the whole story is that everyone tried so much to ensure they got admission into university all in the name of survival.
After graduation, I seated at home for more than a year before getting a teaching job that I earned less than $30 per month even though I was trained as an Accountant in University. I wasn't really happy with my teacher statement that things will be rosy after university education. Instead, the opposite was what I was experiencing.
Things only became better when I got a job as an Accountant. I still strongly feel it is better to tell this ignorant children the basic truth than lying to them.
The truth is that in Nigeria you can not correlate the hardship and time spent on education for an average poor Nigerian to employment benefit.
This is some of the reason why those who do not have integrity tend to be involved in Internet fraud. Often time I always get annoyed with the country when I see some Nigerians being painted with bad label. I knew the economy has been the reason for this. Though I know some people are naturally bad no matter what you provide for them. But the truth is that 70% of these bad people are like this because of the economy they find themselves.
But the truth is that with the knowledge of crypto and forex most Nigerians do not need to kill themselves or involved in internet fraud before making a living. I have heard a lot of Nigerians who made it true the knowledge of crypto trading.
An adage says "a little drop makes a mighty oceans" if many Nigerians can put their resources in crypto trading and forex things will definitely take a different shape. The only truth i felt my teacher has hidden is that I should work smartly rather than work hard
---
Posted via proofofbrain.io
---
---