The changing colours of a sun set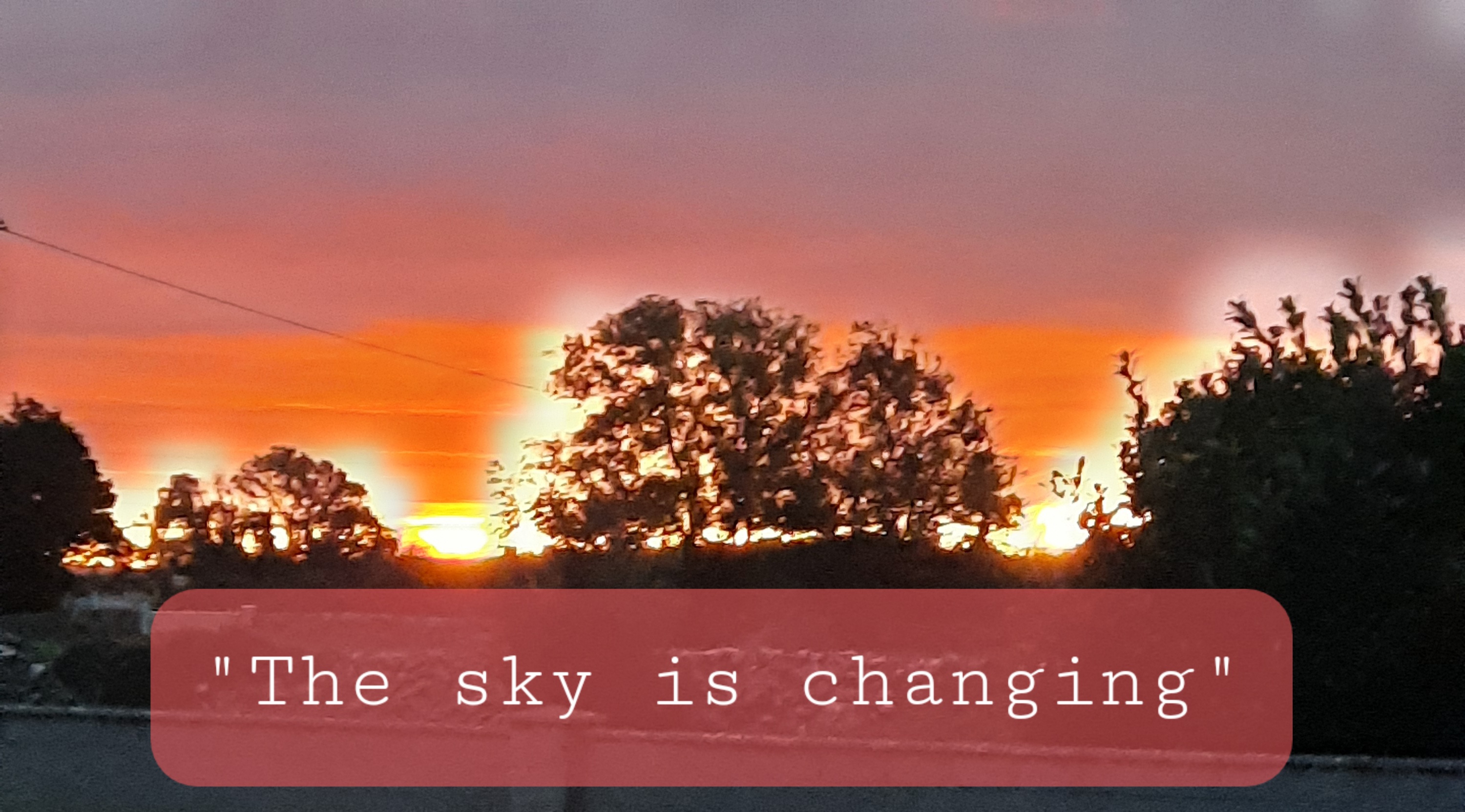 Our three boys get up with the birds every morning. Regardless of what time they go to bed, which is usually at around 8pm, they still wake up at 6:30pm at the latest, and it's often 5am, 5:30am or 6am. We've tried everything to try to foster a longer sleep and to get them to stay in bed in the morning, but it's futile and when they're up, they're up. We take it in turns getting up first thing to give them their breakfast. It was on one of these early mornings last week after the boys had had their breakfast that my youngest little man said:
"The sky is changing"
He was pointing out the window and I turned to have a look and he was dead right, the sky was changing and the colours were beautiful. I must admit my camera phone doesn't come close to doing it justice, but I captured a few snaps nonetheless and you'll notice some are a bit shaky as the kids were hanging out of me, as they do, ha ha.
The photos are completely unedited and are exactly as I captured them, with the angles and the light doing their thing. The second last shot is my favourite. I'm not quite sure what caused that halo affect around the trees, but I love the affect.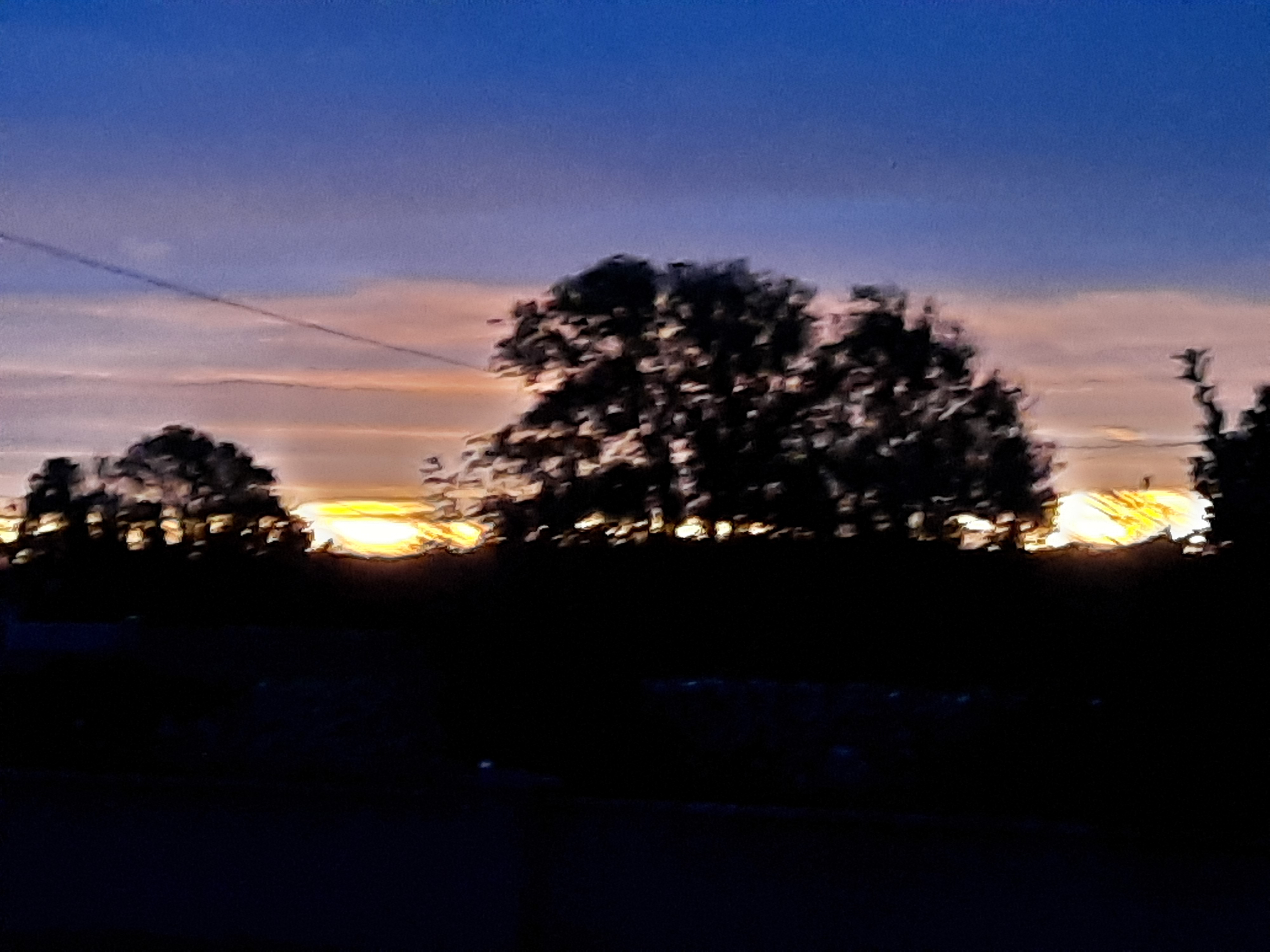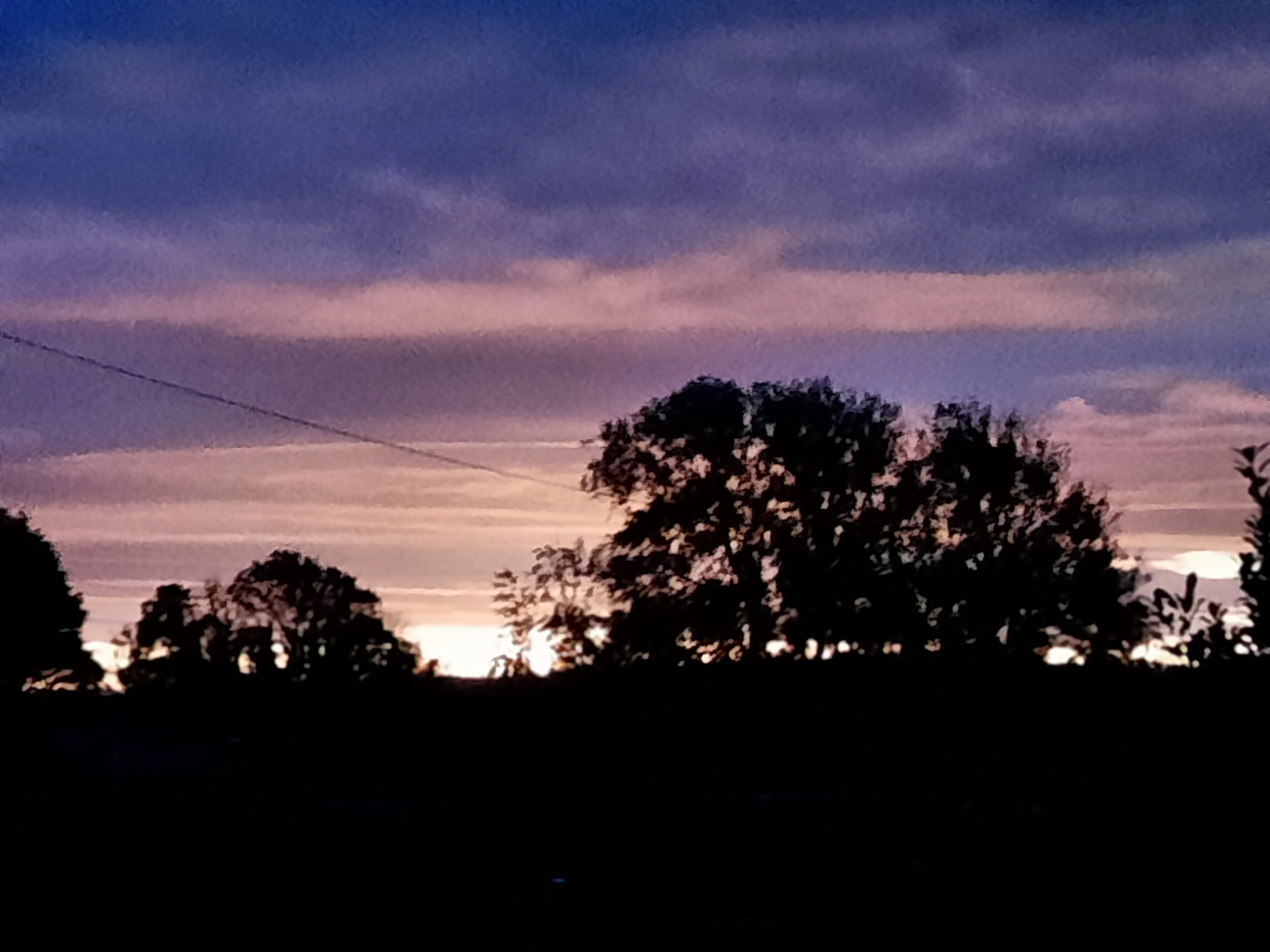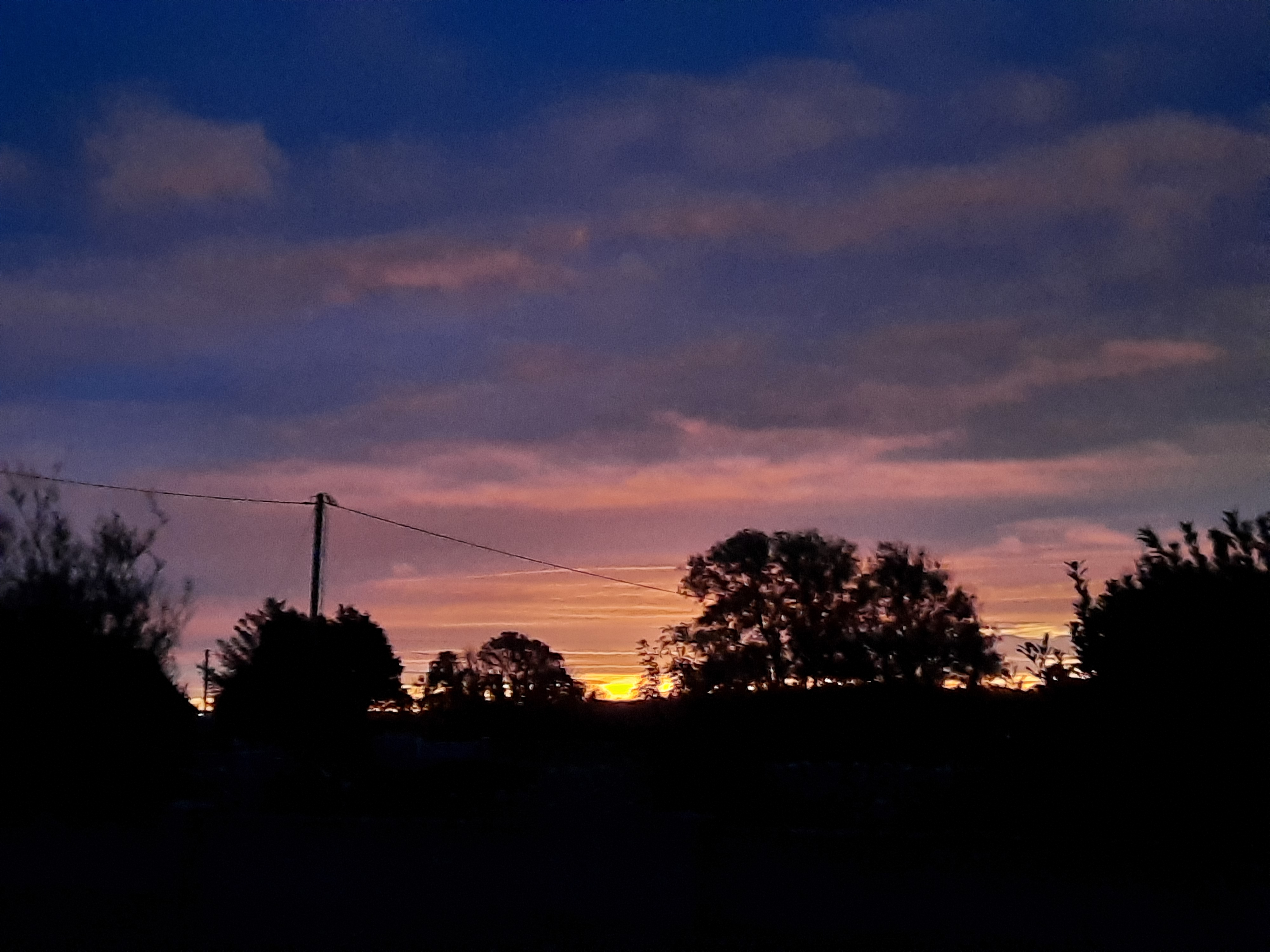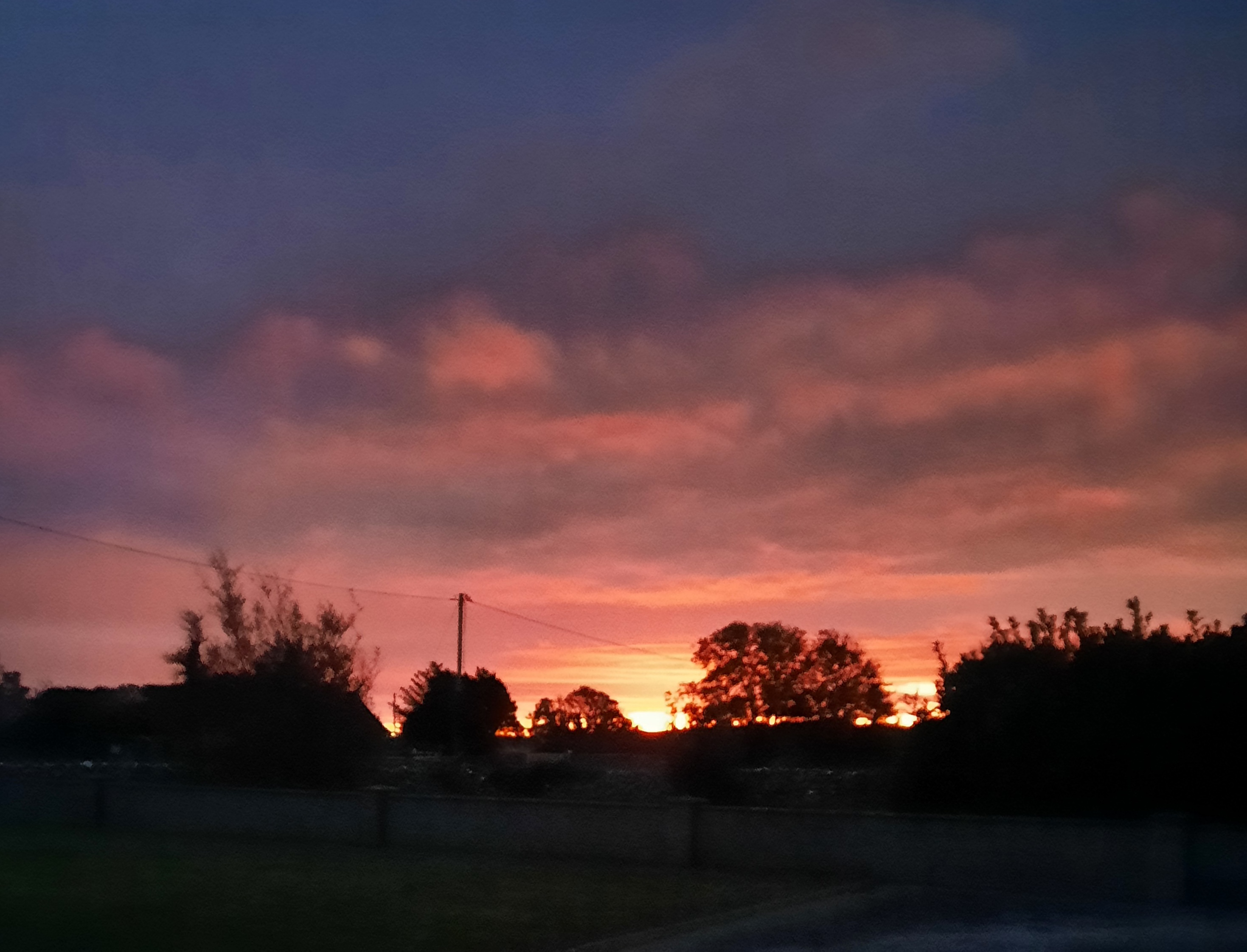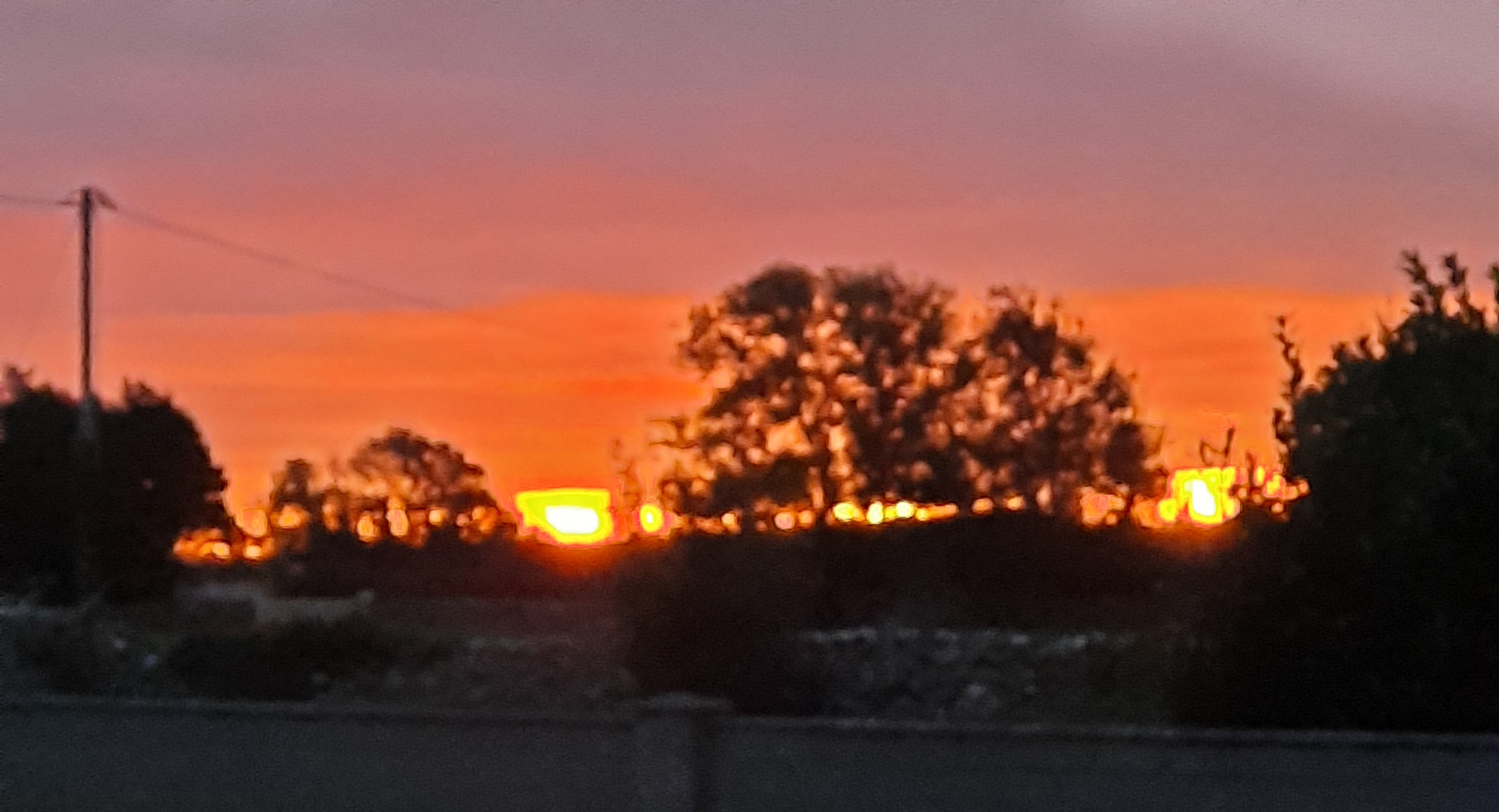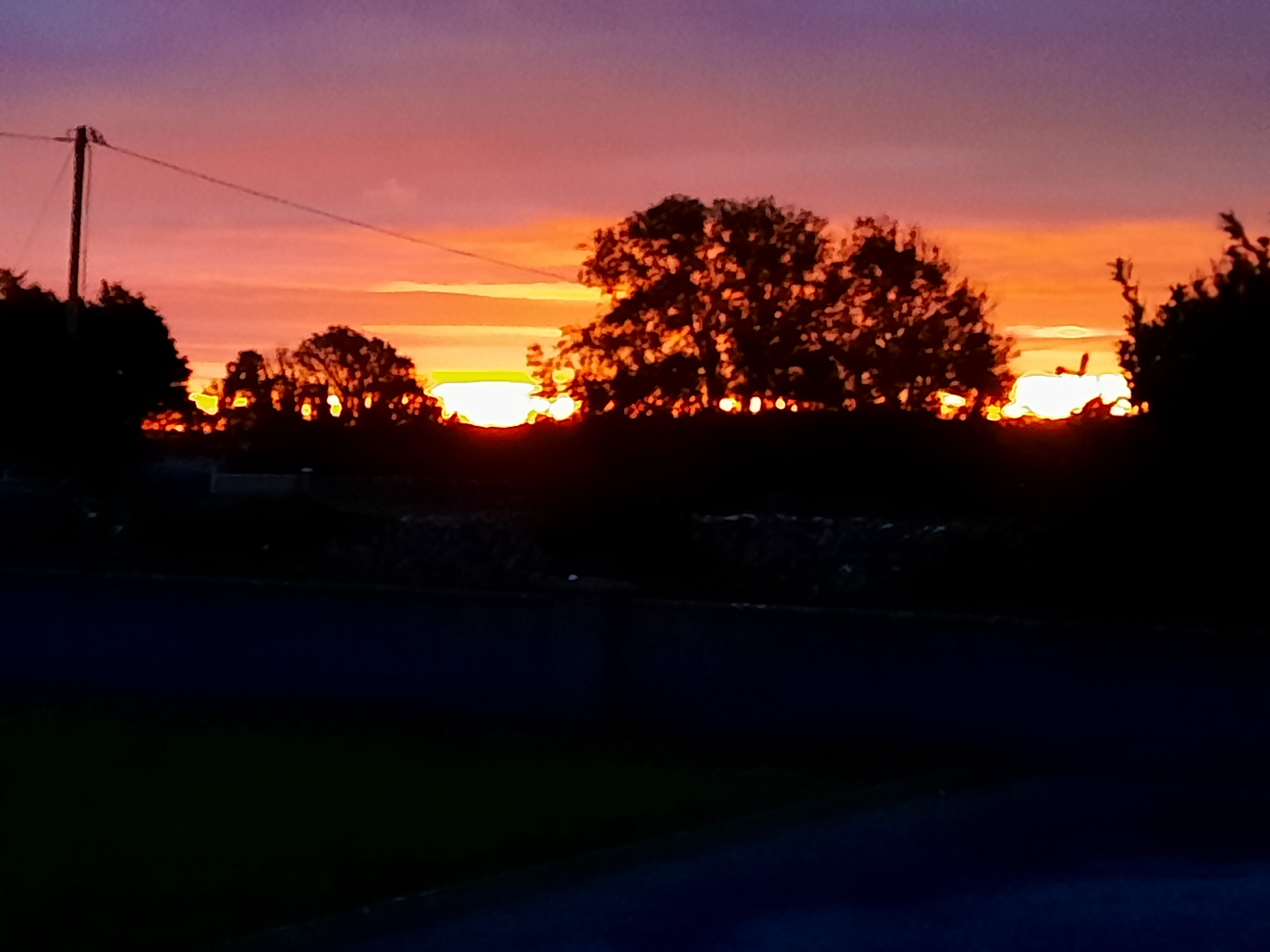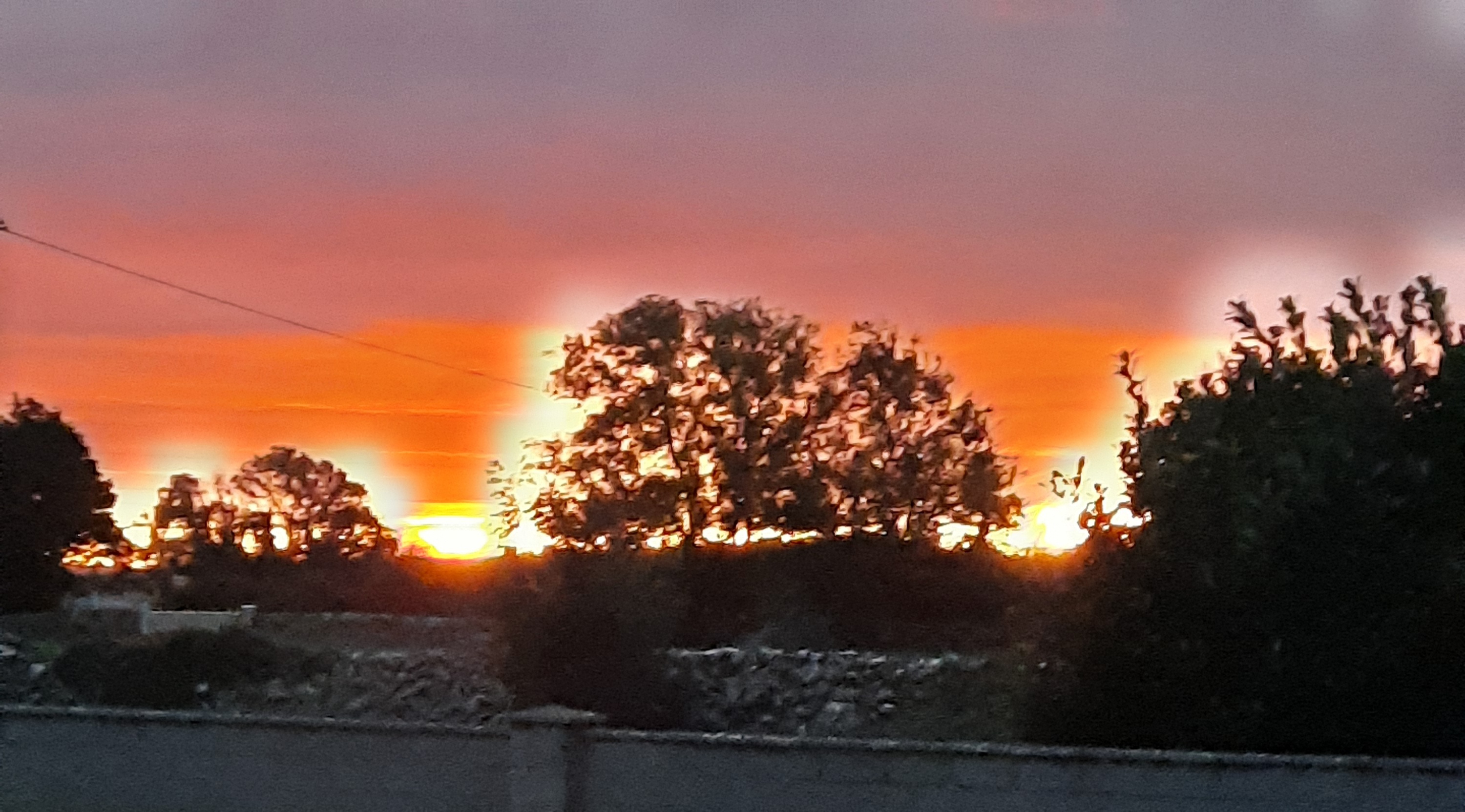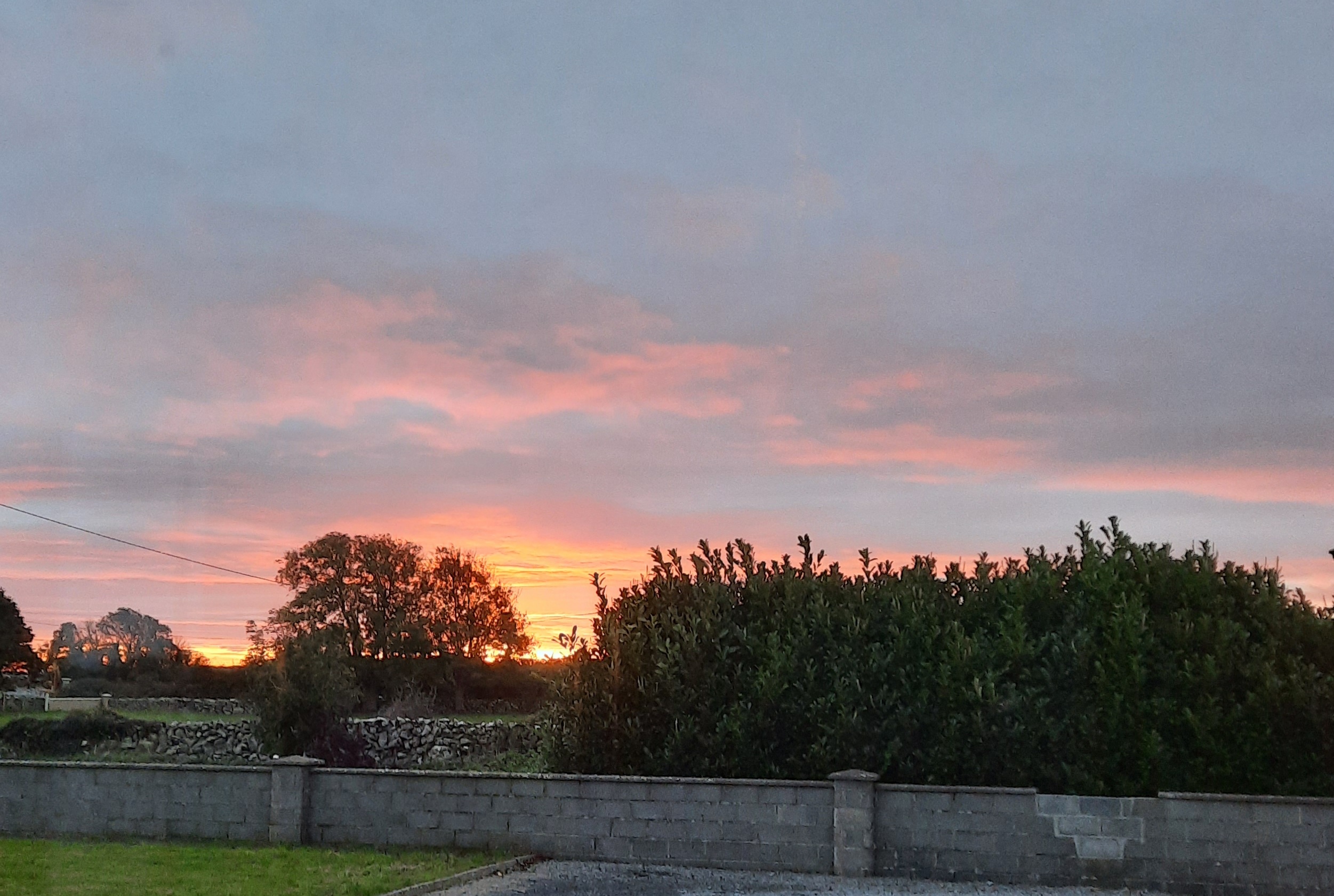 These photos were all taken by me on my Samsung smartphone
Thanks as always for stopping by.
Peace Out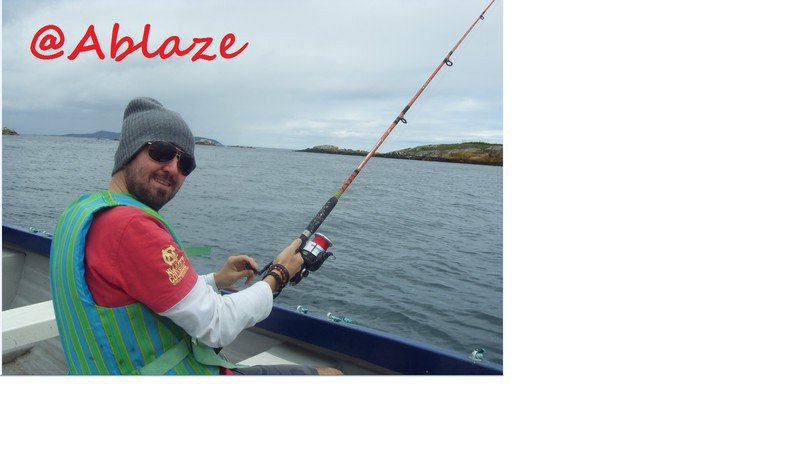 ---
---