The Fate of Captain Rogers - Interactive Space Novella #2 [English/Portuguese]

The Anomaly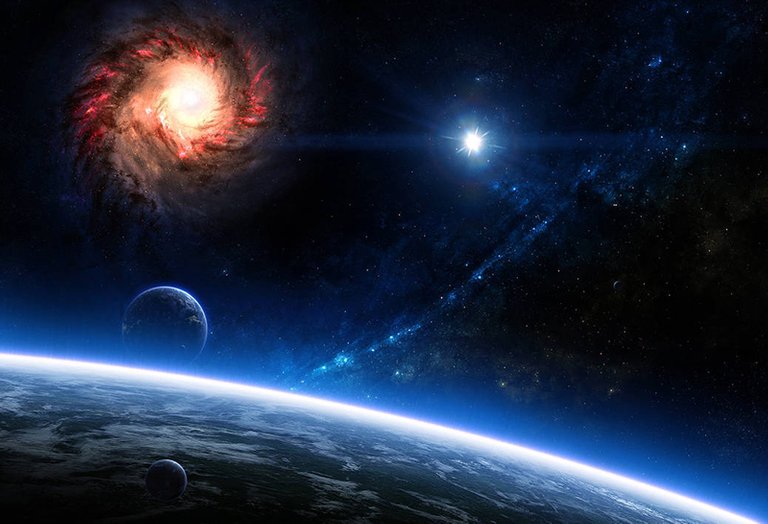 Oh No, Not Again.

[Radio Static]
This is Captain Kidd speaking from the IPSC Hellfire.
[...]
We are transmiting on all frequencies.
[...]
If you receive this message,
DO NOT COME CLOSE TO THE BRIAN NEBULA!
[...]
I repeat:
DO NOT COME CLOSE TO THE BRIAN NEBULA! It isn't safe!
[...]
The captains that went in... started acting irrationally, some opened fire on friendlies, some went dark, others are completely MIA.
[...]
Please, do not come close...

He puts down the comunicator and looks down, left hand on his temple.
I don't know what I'm even doing anymore Ann... this people...
Lieutenant Anne Bonny, First Officer of the IPSC Hellfire, approaches and touches the Captain's shoulder in consolation.
It's not your fault, sir. These FNGs don't know what they are doing. Were you there in their place commanding the fleet, things would have been different, I'm certain.
Kidd, still seated, looks up at the Lieutenant.
You think so? I mean, those JOs do act like GOBIs...
Bonny nods.
Yes, 100%! The other Captains got HIC, that's why the situation went FUBAR.
His worried frown slowly vanishes, she's got his attention. She continues:
You know, being in the IPSC, it's always SNAFU, but with you here, I... I feel safer, hm, sir. You're the HMFIC, sir. I... hm... we all look up to you.
Kidd opens up an ill-intentioned smile.
Head Mother Fucker In Charge? — hahaha — This language is extremely improper for someone of your station, Officer Bonny... I should arrest you for that, you know.
She giggles and covers her face shyly.
Hmm, handcuffs? This war is making you more creative, Captain! — haha — You know what... I know you're worried, and probably busy, but this place is completely BFE, so... why don't you call in a PMS, leave that radio for now and bring that BUFF LHO of yours so we can practice some... CQC? — she winks at him — What do you say... sir? — haha — Just don't wear those BCGs, please. — She points at his glasses, laughing.
Captain Kidd gets up, standing close to Bonny. His ill-intentioned smile now fully apparent.
I love when you use the Corp's acronyms so shrewdly... but I don't know, protocol says we should just KISS. — He says as he takes off his glasses.
She's now unable to contain her smile anymore either.
JJDIDTIEBUCKLE, sir! — as she salutes him, jokingly — Oh, don't worry, it's nothing against protocol, I just need you to wreck my LZ with an IED, that's all...
He raises his eyebrows in surprise.
With an IED?! — hahaha — Very well, Lieutenant, you give me no choice, prepare to BOHICA! — Kidd said, smiling ear to ear.
She touches his face gently and says staring in his eyes:
HUA, TACAMO.
Upon hearing that, he didn't hesitate. He pulled her closer by the hip and, with a hand to her neck, kissed her passionately.
Thank you — he said, while finger-combing her hair — Knowing that I might now finally discover my father's true fate, discover what happened to the famous Captain Rogers, has been getting me really on edge.
She hugs him affectionately.
I know... It's ok, Will. Don't worr...
Before she could finish the sentence, she gets interrupted by a really loud alarm. The room gets completely engulfed by one color. It's a RED ALERT!
Oh no, not again! — says Kidd.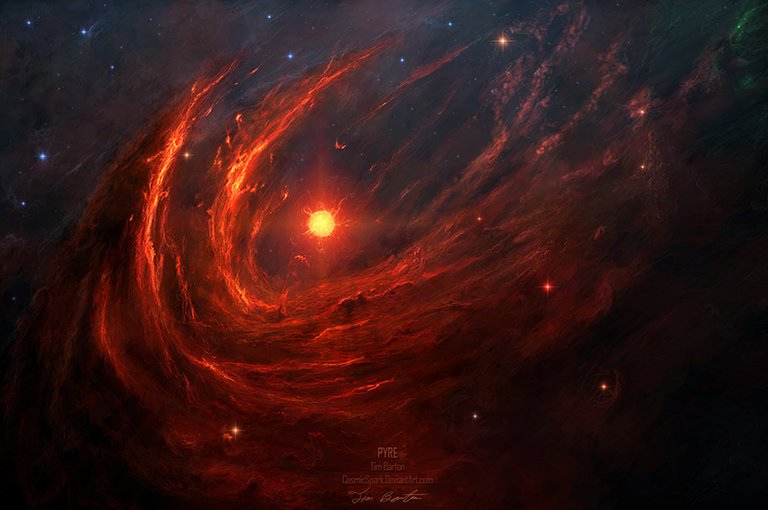 The Point Of No Return

The crew rushes into the Command Center and start to take position, as their break was now officially over.
Oh no, YGFBKM! — Bonny and Kidd say, almost in unison.
Their smiles quickly fade into a rock solid serious visage.
How long 'til that hit us?! — asks the Captain.
Not long. One minute, two at most, sir. — answers the Gunnery Officer Hammett.
Bonny runs to her chair. Kidd sits down and fiddles with his computer to confirm.
Damn it, this missile is coming fast. What are our options?
Well... We are out of heat-seeking missiles to use as counter-measure and theoretically we could re-route power to rear shields but it probably won't be enough for this kind of missile. I'd say our ONLY option at this point is to head full speed towards the Anomaly, sir. The magnetic interference will probably make their nuclear warhead explode far enough so that we might make it. — answers Hammett.
Where in the hell did this missile come from?
The Captain strokes his beard nervously.
The only problem is that we know nothing about what will happen or could happen after we pass the point of no return... — says the Gunnery Officer, hyper-ventilating.
We don't have much time. Let's do this, Captain. — says the First Officer Bonny
Hmm... You're right. God help us. Full speed ahead, Hetfield, punch it!
Aye, aye, Captain! — says the Second Officer Hetfield, as he literally punches the red button in his control panel which says "fun", clearly written by hand.
Suddenly, the ship stars to maneuver itself to point at the anomaly, which quickly starts getting into view. In a matter of seconds, all their chairs automatically turn to face forward, a five point mechanical seat-belt automatically fastens and holds everyone safely in place and, in an instant, the entire ship is rocketed forward violently.
No one is capable of moving, the g-force being applied to their bodies is beyond unbearable, they all pass-out.
[TO BE CONTINUED]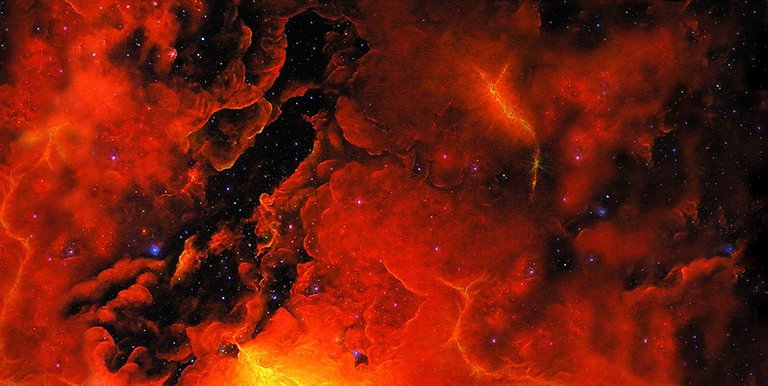 Contest Rules:

Firstly, thank you for reading this far. This story series is an attempt at creating an interactive/collaborative, community-driven story, where readers can vote at how the story continues and by that changing the entire path the story will take. I hope people have fun participating.
The rules are:
Write a comment of a maximum of 500 characters narrating the continuation of this story, what happens after they all pass-out.

Vote in the comments you find are the best or the ones you like the most. Only votes from people who commented according to rule number 1 will count. Self votes don't count.

The three most voted will get my UP (which is not much at the moment) and the most voted I will use as the base from which to write the next episode next week!
P.S. This is my first attempt at a contest/community engagement project so I'm 100% open to criticism and any new ideas you might have, please leave'em all in the comments below and I'll answer them as soon as I can. Thanks you in advance for participating!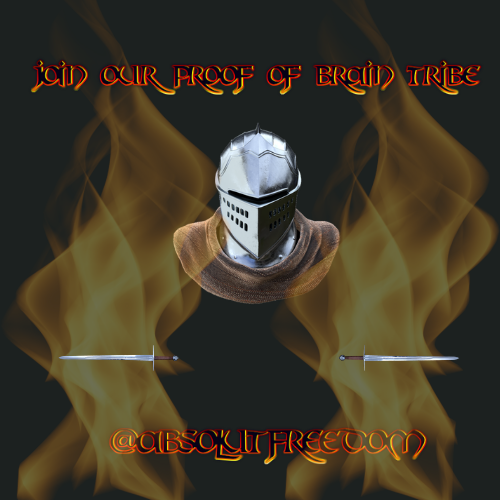 * All images' references are accessible by clicking over them.

---
PORTUGUESE VERSION
---

A Anomalia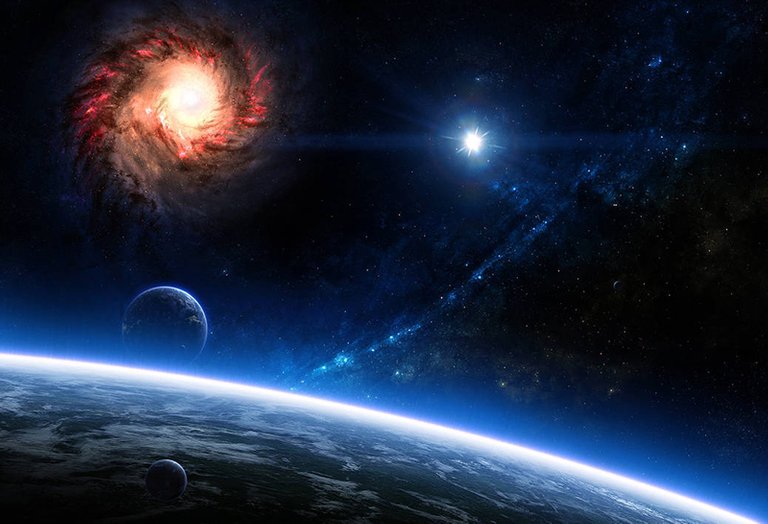 Ah Não, De Novo Não.

[Chiado de Rádio]
Aqui é o capitão Kidd falando do IPSC Hellfire.
[...]
Estamos transmitindo em todas as frequências.
[...]
Se você receber esta mensagem,
NÃO VENHA PERTO DA NEBULA DE BRIAN!
[...]
Repito:
NÃO VENHA PERTO DA NEBULA DE BRIAN! Não é seguro!
[...]
Os capitães que entraram... começaram a agir de forma irracional, alguns abriram fogo amigo, alguns entrarem em silêncio de rádio, outros estão completamente desaparecidos.
[.. .]
Por favor, não chegue perto...

Ele abaixa o comunicador e olha para baixo, com a mão esquerda na cabeça.
Não sei mais o que estou fazendo, Ann... esse povo...
A Tenente Anne Bonny, Primeira Oficial do IPSC Hellfire, se aproxima e toca o ombro do Capitão em consolo.
Não é sua culpa, senhor. Esses FNGs não sabem o que estão fazendo. Se você estivesse lá no lugar deles no comando da frota, as coisas teriam sido diferentes, tenho certeza.
Kidd, ainda sentado, olha para o Tenente.
Você acha? Quero dizer, esses JOs agem como GOBIs...
Bonny acena com a cabeça.
Sim, 100%! Os outros capitães estão HIC, por isso a situação ficou FUBAR.
Sua carranca preocupada desaparece lentamente, ela tem sua atenção. Ela continua:
Você sabe, estando no IPSC, é sempre SNAFU, mas com você aqui, eu... me sinto mais seguro, hm, senhor. Você é o HMFIC, senhor. Eu... hm... todos nós respeitamos você.
Kidd abre um sorriso mal intencionado.
Chefe Fodão No Comando? — hahaha — Esta linguagem é extremamente imprópria para alguém da sua posição, Oficial Bonny... Eu deveria prendê-la por isso, sabia.
Ela ri e cobre o rosto timidamente.
Hmm, algemas? Esta guerra está deixando você mais criativo, capitão! — haha — Sabe de uma coisa... Eu sei que você está preocupado e provavelmente bem ocupado, mas este lugar está completamente BFE, então... por que você não tira um PMS, deixa esse rádio aí por enquanto e traz aquele BUFF LHO seu para cá que possamos praticar algum... CQC? — ela pisca para ele — O que você me diz... senhor? — haha — Só não use aqueles BCGs, por favor. — Ela aponta para os óculos dele, rindo.
O capitão Kidd se levanta, ficando perto de Bonny. Seu sorriso mal intencionado agora totalmente aparente.
Adoro quando você usa as siglas da Corporação tão astutamente... mas não sei, o protocolo diz que devemos apenas K.I.S.S. — Ele diz enquanto tira os óculos.
Ela agora também não consegue conter o sorriso.
JJDIDTIEBUCKLE, senhor! — enquanto ela o saúda, jocosamente — Ah, não se preocupe, não é nada contra o protocolo, só preciso que você destrua minha LZ com um IED, só isso...
Ele levanta as sobrancelhas surpreso.
Com um IED?! — hahaha — Muito bem, Tenente, você não me dá escolha, prepare-se para BOHICA! — Kidd disse, sorrindo de orelha a orelha.
Ela toca seu rosto suavemente e diz olhando em seus olhos:
HUA, TACAMO.
Ao ouvir isso, ele não hesitou. Ele a puxou para mais perto pelo quadril e, com a mão em seu pescoço, beijou-a apaixonadamente.
Obrigado — disse ele, enquanto penteava o cabelo dela com os dedos — Saber que agora posso finalmente descobrir o verdadeiro destino de meu pai, descobrir o que aconteceu com o famoso Capitão Rogers, tem me deixado realmente nervoso.
Ela o abraça carinhosamente.
Eu sei... Tudo bem, Will. Não se preocupe...
Antes que ela pudesse terminar a frase, ela é interrompida por um alarme muito alto. A sala fica completamente envolvida por uma só cor. É um ALERTA VERMELHO!
Ah não, de novo não! — diz Kidd.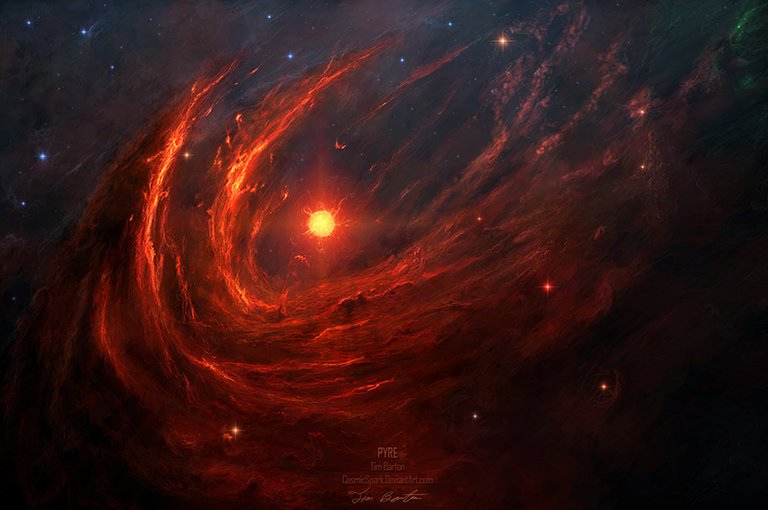 O Ponto De Não Retorno

A tripulação corre para o Centro de Comando e começa a se posicionar, pois o intervalo agora estava oficialmente encerrado.
Oh não, YGFBKM! — Bonny e Kidd dizem, quase em uníssono.
Seus sorrisos desaparecem rapidamente em um semblante sério e sólido como uma rocha.
Quanto tempo até isso nos atingir?! — pergunta o capitão.
Não muito. Um minuto, dois no máximo, senhor. — responde o Oficial de Artilharia Hammett.
Bonny corre para sua cadeira. Kidd se senta e mexe em seu computador para confirmar.
Droga, este míssil está vindo rápido. Quais são nossas opções?
Bem... Estamos sem mísseis perseguidores de calor para usar como contra-medida e, teoricamente, poderíamos redirecionar a energia para os escudos traseiros, mas provavelmente não será suficiente para este tipo de míssil. Eu diria que nossa ÚNICA opção neste momento é ir a toda velocidade para a Anomalia, senhor. A interferência magnética provavelmente fará a ogiva nuclear explodir longe o suficiente para que possamos sobreviver. — responde Hammett.
De onde diabos veio esse míssil?
O capitão coça a barba nervosamente.
O único problema é que não sabemos nada sobre o que vai acontecer ou o que poderia acontecer depois de passarmos do ponto de não retorno... — diz o Oficial de Artilharia, hiperventilando.
Não temos muito tempo. Vamos fazer isso, capitão. — diz a Primeira Oficial Bonny
Hmm... Você está certo. Deus nos ajude. Toda velocidade à frente, Hetfield, pé na táboa!
Sim, sim, capitão! — diz o Segundo Oficial Hetfield, enquanto ele literalmente aperta o botão vermelho em seu painel de controle que diz "diversão", claramente escrito à mão.
De repente, a nave começa a manobrar para apontar para a anomalia, que rapidamente começa a aparecer. Em questão de segundos, todas as cadeiras viram automaticamente para a frente, um cinto de segurança mecânico de cinco pontos automaticamente prende e mantém todos com segurança no lugar e, em um instante, todo o navio é lançado para a frente violentamente.
Ninguém é capaz de se mover, a força g aplicada aos seus corpos é insuportável, todos desmaiam.
[CONTINUA]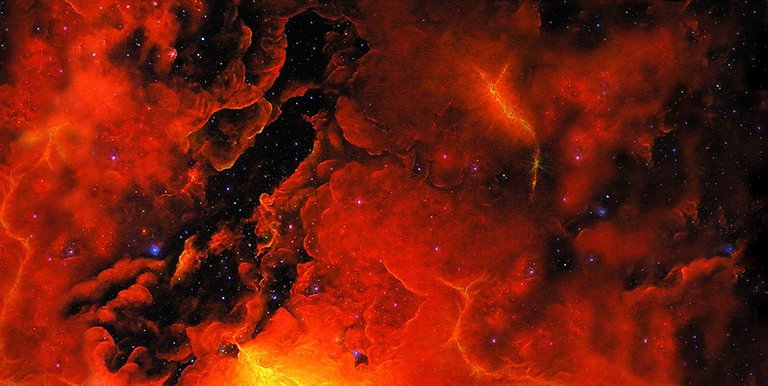 Regras Do Concurso:

Em primeiro lugar, obrigado por ler até aqui. Esta série de histórias é uma tentativa de criar uma história interativa/colaborativa voltada para a comunidade, onde os leitores podem votar em como a história continua e, assim, mudar todo o caminho que a história tomará. Espero que as pessoas se divirtam participando.
As regras são:
Escreva um comentário de no máximo 500 caracteres narrando a continuação dessa história, o que acontece depois que todos desmaiam.

Vote nos comentários que achar mais adequados ou de que mais goste. Apenas os votos de pessoas que comentaram de acordo com a regra número 1 contarão. Auto votos não contam.

Os três mais votados receberão meu UP (o que não é muito no momento) e os mais votados usarei como base para escrever o próximo episódio na próxima semana!
P.S. Esta é minha primeira tentativa de um concurso/projeto de engajamento da comunidade, então estou 100% aberto a críticas e quaisquer novas idéias que você possa ter, por favor, deixe-as nos comentários abaixo e eu responderei assim que possível. Agradeço antecipadamente por participar!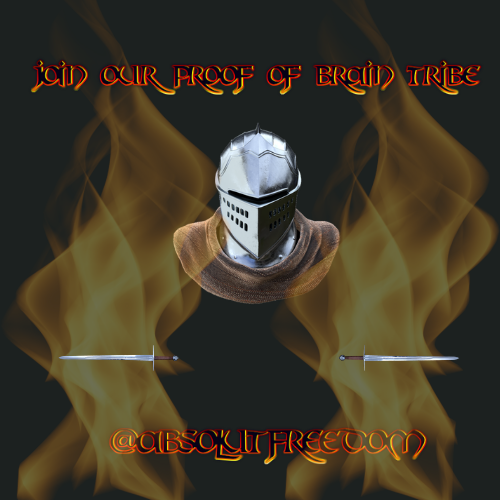 * Todas as referências das imagens são acessíveis clicando sobre elas.

---
Posted via proofofbrain.io
---
---