AskLeo - Altcoins or Bitcoin?
I woke up to a dump this morning. It's not the first one in the past two and a half months since the crypto market entered the current crab market, and probably won't be the last. But don't panic, the next upward movement is "engraved to happen."
I don't know about you, but I believe we are already in a bull market, although it's still in its early stages. So there's still time to accumulate if you have any funds left. Personally, I'm running on a flat tire, but I won't complain. The universe shall reward me... soon.
The sentiment of the crypto Twitter (CT) community is currently in a coma. I've noticed that @edicted has been absent from CT lately and isn't producing much content about the crypto market situation anymore. For me, that's a signal that we might be reaching a bottom (yeah, I study Edicted). Nevertheless, there are a few who foresee a rally and are betting on BTC reaching as high as $50,000...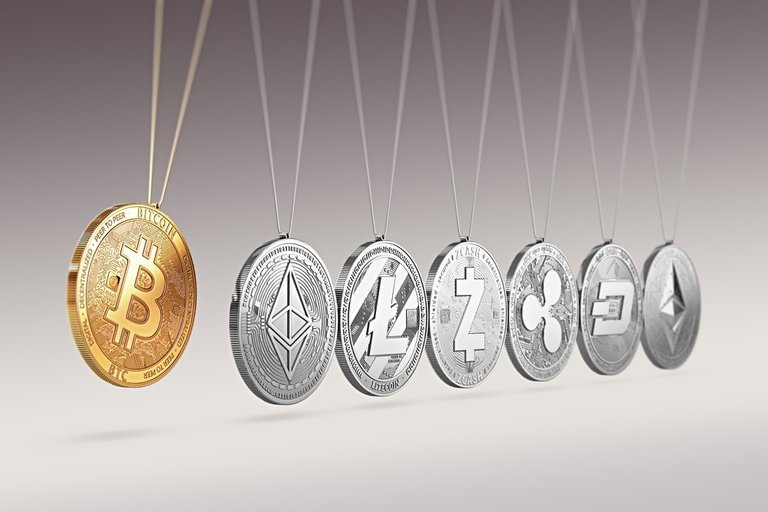 image source
Before it enters a pre-halving correction phase. We might experience that, but nobody knows for sure. However, the topic of my #askleo post today is whether being positioned in altcoins is more favorable than sticking with BTC.
Well, during bear markets, it would be nonsense not to be in BTC. Only a fool like me would do that. But once the trend changes, altcoins are the ones that will bring in more dollars. Even LEO is waking up, and by the end of the year, we might see the @leofinance community's official token reach around $0.5.
Litecoin is also undergoing a halving, which is set to happen about a year before the Bitcoin halving. That's why LTC is currently experiencing an uptrend. My bet is on altcoins for this bull market, and although I don't believe we'll see parabolic moves before the halving, I think there will be quite a few altcoins outperforming BTC in the near future.
Some altcoins will outshine BTC throughout the entire bull market, but that's a story for another day. For now, let's focus on the hype and what will pump massively in the next few months.
It seems that Apple is about to announce their VR headset today, and we can already see some positive movements happening for SAND and MANA, both of which are metaverse coins. So, I would bet that once this announcement is made, and it's likely to be "metaverse experience related," you should expect related coins to experience a surge.
If even big players like Apple are getting into the metaverse, which I believe they will, despite us being far from having a proper metaverse experience, then we should anticipate coins like MANA, SAND, and GALA to explode.
AI will also thrive in the following months and years as the hype continues to build. I doubt that BTC will outperform any of these in terms of price expansion, but when it comes to fundamentals, Bitcoin reigns supreme in my opinion, but pay attention to its dominance on the market.
Once 40% is gone expect an altcoins season. By no means am I expecting Bitcoin to bleed out into alts, but as the development widens BTC.D will lose ground.
What are your thoughts?
Thanks for your attention,
Adrian
Posted Using LeoFinance Alpha
---
---