AskLeo - How Much Money is Too Much Money?
Germany has recently been declared to be in a recession, but it seems like nobody really cares. Why is that? Well, by the time the government announces it, the country is already on its way out of the recession or may have already recovered from the mess.
Germany used to be considered a "good country." Many people from my home country have sought refuge there over the years, and I, myself, spent over a year living in Germany. I have to admit, my experience was a mix of love and hate.
On one hand, I was getting more in return for my efforts compared to what I had in my native country. But on the other hand, I soon realized that a lot of the German prosperity was built on credit. Credit was like the fuel that drove the economy, yet it also enslaved the Germans.
In fact, shortly after I arrived, an elderly German man warned me that the country wasn't what I had imagined; it was nothing short of a big mafia.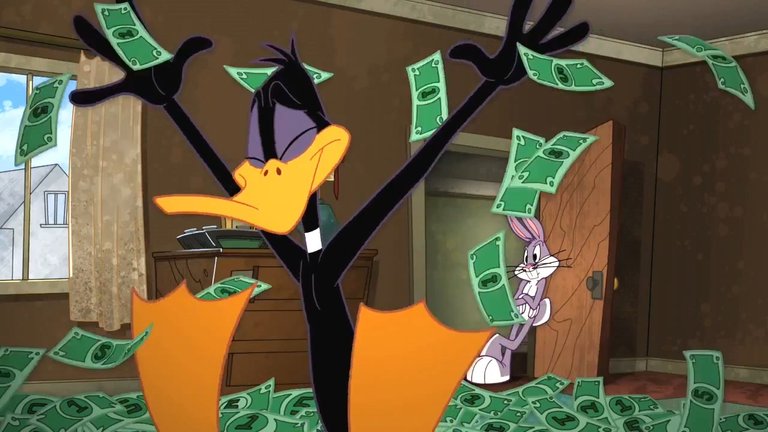 image source
Believe me, I thought my own country was corrupt, but that man was right. Germany was indeed a big mafia, and the way they handled the pandemic was just further proof. You already know my take on the pandemic: it wasn't what it was made out to be; it was more like an IQ test.
Since I was a kid, I've had this dream of becoming a millionaire. Maybe it's just nostalgic daydreaming, but I still hold onto this feeling that someday I'll achieve that status.
I could have been a millionaire by now if I had played my cards right with crypto, but luck wasn't on my side. Yeah, I truly believe that you need a certain amount of luck to succeed in the crypto world. Unfortunately, luck hasn't favored me.
Sometimes, I find myself pondering the question: "How much money is too much money?"
Honestly, I don't have a clear answer. Maybe my dream of being a millionaire is short-sighted after all. Perhaps being a billionaire is what constitutes having too much money. Or maybe not...
At this point, my goal is financial freedom. By that, I mean having a decent passive income, say at least $1,000 a month. It could come from various sources like HBD savings, earning a few bucks from my blog, or even swing trading crypto.
I'm not particularly keen on starting traditional brick-and-mortar businesses, except maybe that car detailing garage I mentioned a week ago. I've come to realize that real-life ventures aren't my strong suit. I suppose I'm just too deeply involved in the crypto world.
So yeah, the bottom line is that I no longer aspire to become a millionaire because I don't want to bear the burden and responsibility that comes with that much wealth. However, a few good years of financial freedom would definitely be welcomed. How about you?
Thanks for your attention,
Adrian
---
---