AskLeo(@leofinance) - Wen Project Blank Sir?
Before calling me annoying and this post nothing but spam and trash, please note that the question comes from a so called hardcore Leofinance community member that's waiting for project blank for quite a while and is eager to gets his hands on it.
I have to admit that I haven't followed too closely the recent updates from Leofinance and I guess I should have asked this question in the AMA live stream before making a post around it, but I haven't...
I was wondering though... Wen Project Blank Sir?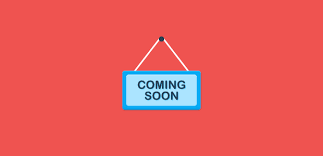 image source
Has anyone any info on this matter, any mention on when it could be launched, any other details regarding on how it is going to look like, if it will have its own governance token, for what type of content it will be designed and how related it will be to the Leofinance app?
I will highly appreciate and upvote any comment that can share any leak ;) or has any info regarding the twitter buster that's about to be launched by @leofinance.
It is in my opinion exactly what Hive was missing. We have long form content apps, games, DeFi and video streaming, but nothing exclusive for shitposting and man how nice it would be to stay in touch with the community through such an app especially during "a bear market".
Some of us are interacting outside Hive as well through twitter or discord, but I want our own, baked by Leofinance shitposting and interacting app. I was thinking of a telegram group as well, but project blank is probably sexier.
Thanks for attention,
Adrian
Posted Using LeoFinance Beta
---
---