AskLeo - Who's Gonna Be Here After The Bubble Bursts?

The crypto bull market is in full swing and proof of that is all the shitcoins like SHIB still pumping like there's no tomorrow, and even the OG ones such as LTC claiming new ATHs lately. My take is that the OGs will soon take over the show, but that's a topic for another story.
I just finished watching a video from Alessio Rastani a few minutes ago and he was talking about Bitcoin being in a bubble thanks to its accelerated price appreciation and the fact that it has once again become a get rich quick scheme. Typical bull market, right?
He's not claiming that the top is in and actually expects that to occur in a six to twelve months time frame, but he already sees it bubbling. Have I listened Alessio back in 2017 I wouldn't have screwed my profits at the beginning of 2018.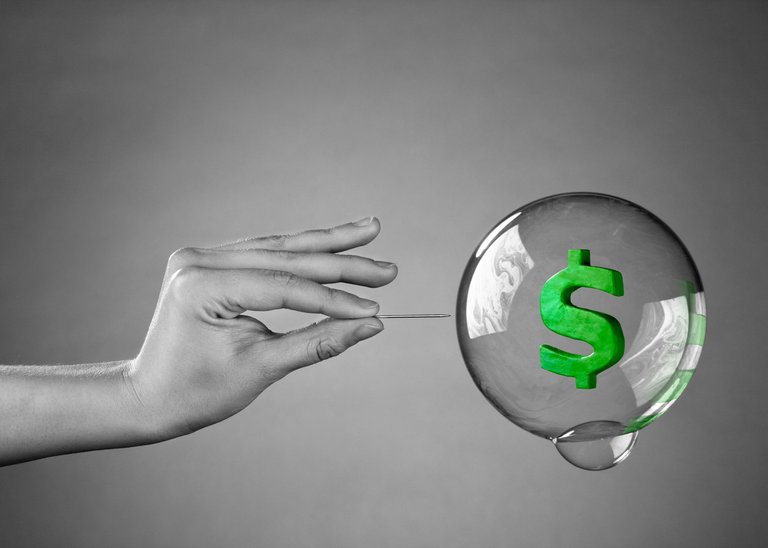 I've seen recently quite a few old faces getting back to life on Hive and I'm not amazed about that at all. During bear markets when prices go low and market participants are quite depressed, there's not much activity on the chain. Not from my side though, as I've been active since day one in here and will probably keep my pace for as long as I'll be around.
I haven't yet gotten to become just a number in a followers list. Most of my so called brand and the community that I've built myself around here has been worked on during the bear market. Now I'm just enjoying time here. Hence it's crystal clear I will still be here even when the bear market hits us.
It could take six months, a year or even just a couple of months... I don't care, I'm here for the long term and my blog is my proof. Today for example, after more than 10 hours spent searching to buy a damn car, which I haven't yet managed to accomplish yet due to the fact that adds are totally different from reality, I still found the energy to put something out on the chain.
The bear market will for sure flush away quite a few of us around here
when it comes and for the ones reading this post I'd encourage them to ask themselves this question: are you gonna still be here after the bubble bursts and we enter a bear market, will 10 cents HIVE still motivate you to keep on going?
I sure know my answer, but waiting for yours as well...
Thanks for attention,
Adrian
Posted Using LeoFinance Beta
---
---