Breaking Boundaries and Defying the Banks: "The Bitcoin Country" Embarks on Mega Mining Project with Max Keiser and Tether
Whoever still reads the stuff I post on Hive knows by now that I'm a damn fan of El Salvador and Naiyb Bukele. Even though the international media has been calling the president of El Salvador "a dictator" lately, I couldn't give a damn about it...
I don't give a shit about what the mainstream media does or what they're up to. I have a damn journalism degree, but I refused to work in that shithole of an industry when I realized how messed up it is. In the midst of the recent crackdown on crypto in America, El Salvador seems more democratic to me than the States.
Bitcoin has been a legit currency in El Salvador for almost two damn years now, and even though it might not have the adoption we were hoping to see among the locals, things are still moving forward. And now, check this out: "a public-private partnership in El Salvador is pumping $1 billion into creating one of the biggest goddamn bitcoin mining farms in the world!" The group behind this kickass project, called Volcano Energy, made the announcement on Monday.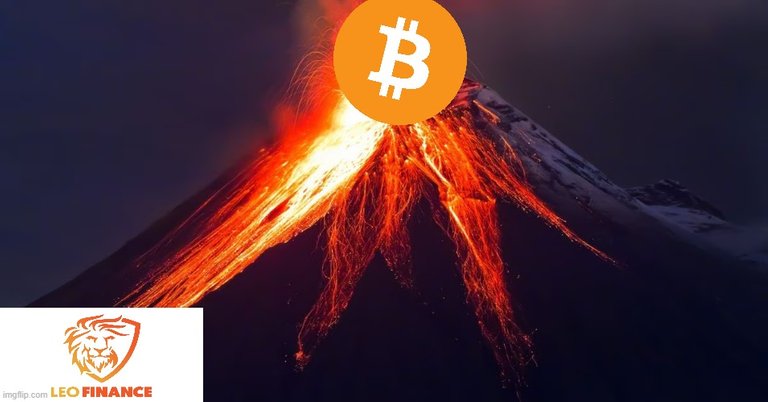 The project will start with an initial $250 million, backed by "key Bitcoin industry leaders" in collaboration with renewable energy developers, Volcano Energy said in a statement.
El Salvador's state "Bitcoin Office" retweeted the news on its Twitter. The presidential office did not immediately respond to a request for comment.
Volcano Energy said the funds would go toward an estimated 241 MW power generation park using solar and wind energy in the northwestern municipality of Metapan, which will eventually power the bitcoin mining farm.
source
The quoted chunk of text I mentioned earlier lacks some damn details, just like the entire Reuters article it was extracted from. But after doing a bit of research, I discovered that behind this badass move in El Salvador to create a massive mining facility powered by volcano energy are none other than Max Keiser and Tether.
I ain't surprised that Max Keiser had a hand in facilitating and probably even investing in this project. But when you see a damn "stablecoin project" getting involved in Bitcoin mining, you know this industry is here to stay, despite all the bullshit and constant FUD that the bankers and their puppets keep throwing at us.
El Salvador is slowly becoming "the new America" with moves like accepting Bitcoin as legal tender and getting their hands dirty in mining it. One billion dollars is over 3% of El Salvador's GDP, and let me tell you, this is just one of the many badass projects coming to the Bitcoin Country (El Salvador).
You see, while the elites are busy trashing cryptocurrencies and trying to force us to "sell our freedom" for their damn programmable money they've been working on for years, the crypto industry is busy finding ways to bypass their totalitarian systems that they're about to impose.
I dig what El Salvador is doing. I ain't saying I'd pack my bags and move there, but if I were a die-hard bitcoiner, hell yeah, I'd seriously consider it. This is the way to go. Build your freedom and stop begging for permission. Good job, El Salvador. Keep hustling, you magnificent bastards!
Thanks for your attention,
Adrian
Posted Using LeoFinance Alpha
---
---