HIVE, This Time Might Be Different
HIVE is challenging the $3 price level once again, despite plenty of us expecting it to correct to as low as $1.5, after it peaked, or even lower... and nobody knows what the heck is actually going on right now. The rest of the market is not on "open space green territory", yet...
Bitcoin has appreciated from the slippery $53,000 level it managed to held quite well and we recovered for a bit, but there's no aggressive uptrend to be mentioned. Meanwhile HIVE is pushing its limits, but no one talks about that.
The only relevant mention we had was from Binance, for whoever uses the app, notifying a couple of days ago that "hive is pumping". The app does that anyway with no matter what coin is ridding the wave. Other than that no outlet mentioning anything about that.
It's the Koreans once again?
Yes and no. The volume during the current "quite aggressive price appreciation" comes mostly from Binance and Upbit, but they both sum up $58 million which is not much at all while the market cap is a bit over a billion... I know, the volume should have been higher...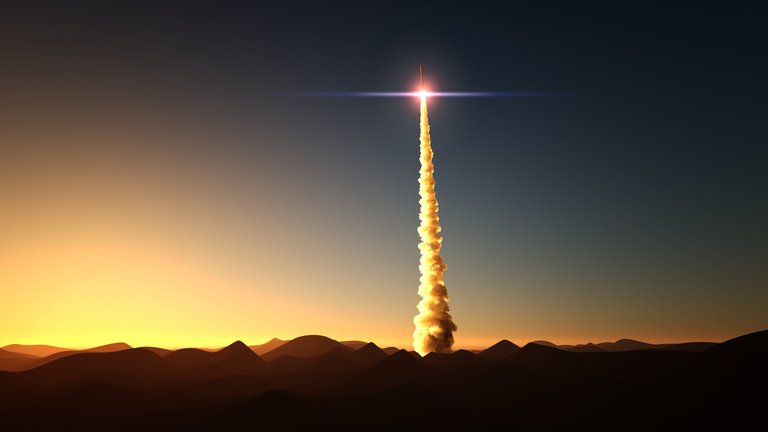 image source
But man, HIVE is finally a one billion dollars crypto.
From what I've noticed on Hive, plenty of us are taking the overall pump from $1 to $3 with a grain of salt and it kind of feels unbelievable. It's like confidence level is not much in the green tbh, despite HIVE PUMPING.
So, are we afraid of HIVE pumps?
Not really, what we are mostly afraid of, is the dumps that usually follow such pumps and we are accustomed with those from the Steemit era. It's well known already that Koreans have developed a passion for pumping and dumping Steem and lately HIVE as well.
This time is different, though and I'll tell you why. When DOGE went from less than half a cent to eight cents in two months, from December 2020 to February 2021, everyone thought that that was it... The ultimate top for DOGE was in. What did DOGE do? Pump even more... and it peaked at around eighty cents.
Now it's sitting at around $0.2 quite comfortably I'd say, in the middle of this so called "bear market" and it's still 5X the level most of us thought could be the ultimate top for DOGE. What if HIVE does the same?
Pumping till like $20-$30 and correcting to $5 where it could form a decent bottom in a few months from now. Is that possible? Hell yeah... Another coin that has had a staggering performance the past year, that I obviously missed, is EGLD. I heard about it when it was around $10, it got to $60 and I thought it's too late to buy it, less than a year after, it topped at over $500.
We don't know yet whether this bull market has peaked, as a whole, I honestly believe there's much more fuel to be burned, especially when considering the global political and economical crisis we are currently in. If DOGE and EGLD have done it, why HIVE wouldn't, why wouldn't it go ballistic the next few months?
I know it feels surreal, seeing your wallet grow so much value in a few weeks and it also feels so rewarding at the same time, knowing what we have been through with the fork and starting everything from scratch, but we have something in common with Elrond for example, and that's development.
We might have come to a point where this metric is starting to weigh on a coin's dollar valuation and Hive does indeed benefit from development. With the risk of repeating myself, Hive has almost every thing a blockchain could offer, almost everything...
Why the token shouldn't benefit from that?
I'd say we have all the rights in the world to have a main layer token skyrocketing like HIVE currently is and even if it will at some point correct, like it happened in both the above mentioned cases, DOGE and EGLD, we're still well positioned.
Before being fearful about HIVE slipping once again under $1, just ponder a bit on the development that is taking place and remember that we deserve it all. This blockchain has to be a top 10 one. Real world use case is something we're not poor of. Enjoy the ride and throw fear out the window, being in crypto is a blessing.
Thanks for attention,
Adrian
Posted Using LeoFinance Beta
---
---