What Could Have Triggered The Bitcoin - Traditional Markets Decoupling and "How Sustainable" Shall Be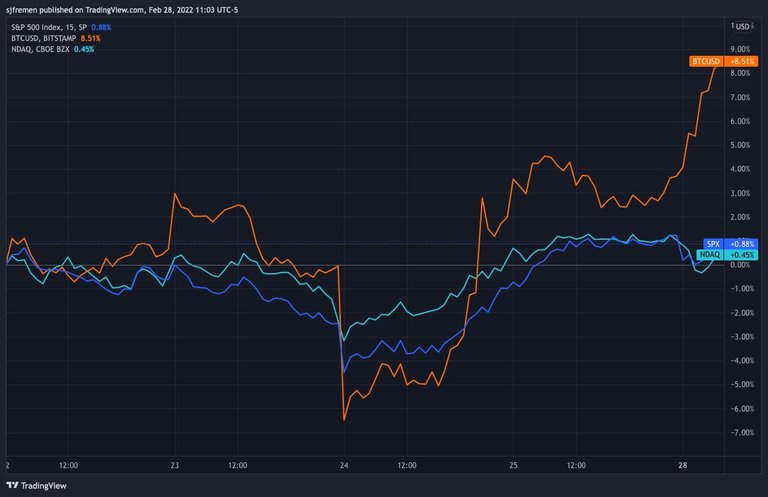 The correlation between bitcoin and traditional markets has been more than obvious in many cases, especially during important events of the world like the March 2020 crash when the pandemic has been ignited almost everywhere in the world(except Sweden), despite it being an asset of its kind.
Bitcoin has simply followed the herd(traditional markets) for most of the time.
Bitcoin has been designed to be a form of "digital cash", according to its inventor, but so far it hasn't proved to be working that good for this matter. Very few are using it as cash and you can't even do that on a large scale, with just 4 transactions per second and the fees Bitcoin has.
Mastercard and Visa are processing hundreds of thousands of transactions per second, thus kicking the ass of Bitcoin in that regard. The lightning network might be a game changer, though, but still, BTC is seen more as an asset and a store of value, by some, than it is as digital cash.
The so called digital cash has decided to decouple lately from the traditional markets, when it comes to dollar valuation, and BTC has even managed to overpass the Russian Ruble in becoming the 14th currency in the world.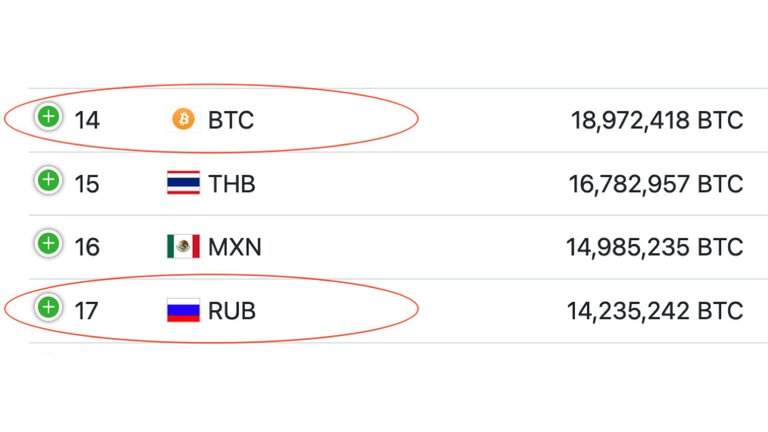 Alessio Rastani has had a quite interesting take regarding stocks and Bitcoin in one of his latest videos by saying that most often "sentiment follows charts and not vice versa". I'm not a fan of TA, you probably know that by now, but the man has a point.
If you look at the chart of BTC, especially at the time frame following its $69,000 top, you shall see that it has been printing higher highs and higher lows which is a bullish signal for any type of asset. So, is it BTC's price following sentiment or is it the sentiment following the chart and implicitly its price?
Hard to answer that one, but I can see why the decoupling from the traditional markets occurred. Bitcoin has proved lately, in the middle of this world wide so called crisis created by the Russia Ukraine war, that it has a quite important use case during such times, thus making it more valuable than any stock.
Donations have been made through BTC's network towards Ukraine from all across the world, the citizens of the affected countries have turned towards BTC as a safe haven from their falling currencies, same as it happened in any countries and governments are somehow confirming its value as well.
Worth mentioning is also the fact that Bitcoin makes you a bank, available for transactions 24/7, when your regular bank might get closed when you least expect it or run out of cash at any time .
I have honestly no clue if the current decoupling is going to last for long, although I don't see any reason why it wouldn't, especially when looking at inflation affecting almost every country in the world and when uncertainty has become "so thick". Gold is doing pretty good as well, so we can't call for a flippening for it as a store of value, but Bitcoin makes much more sense than gold does, in the era we're living.
What's your take, by the way?
Thanks for attention,
Adrian
Posted Using LeoFinance Beta
---
---