From 179K to 194K in two weeks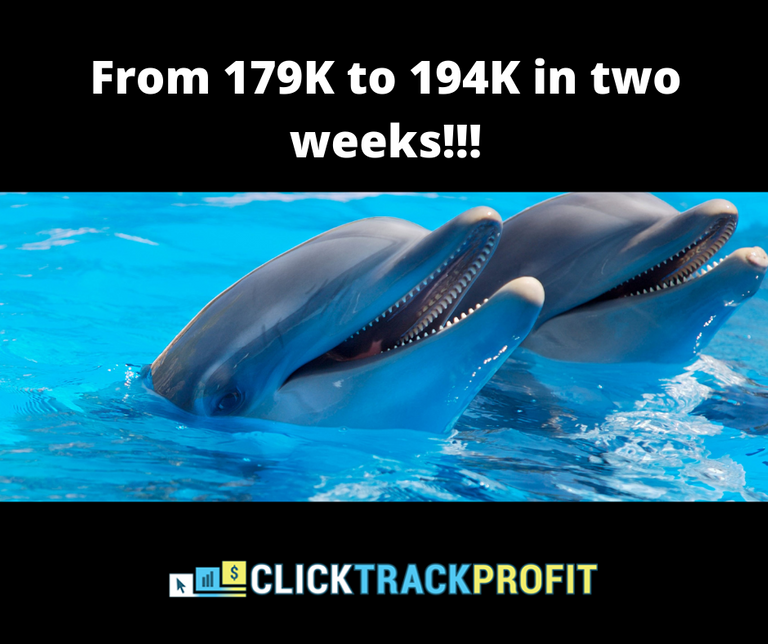 Finally I've found the time to make an update of the CTP Dolphin Swarm. It's been too long since the last update and I'm sorry for the wait. Well I was kind of occupied with the CTPSB project ;-).
It's about two weeks ago that we had the last update and a lot of things have happened in between. You will see when looking at the ranking below that the swarm has developed amazingly in these two weeks. Now that we have the @ctpsb account upvoting the authors of the swarm, I believe that everybody will grow even faster.
The CTP Swarm has passed from 179k HP to 194k HP in two weeks!!!
Some figures about the CTPSB project
I didn't want to make a new update of the CTPSB project so I allow myself to write a short note here. 24 hours passed since the tokens were distributed. In this time 94 new tokens were emitted and sold on the market. At the same time the value of the token passed from 1.017 Hive to 1.019 Hive. This is an increase of 0.19 % in 1 day!!!
In addition to the @ctpsb account that is upvoting all the authors in the CTP Swarm, we have the account @happyvoter who is upvoting the candidates for the dolphin swarm. The first 17 people in this ranking will get upvoted once a day by the @happyvoter account that has 2659 Hive Power.
@theroad2freedom has progressed in the ranking and has taken the place of @hirohurl for the @happyvoter upvotes. The competition is fierce ;-)
The ranking
Orca
Dolphin Swarm
Candidates for the Dolphin Swarm
Is your name missing in this ranking? If you post regularly on ctptalk then write a comment so that I may add you to the list.
| Date | Cumulated Hive Power | Number of Users | Average HP / User |
| --- | --- | --- | --- |
| 19.8 | 138010 | 30 | 4600 |
| 24.8 | 154181 | 32 | 4818 |
| 31.8 | 158610 | 32 | 4956 |
| 7.9 | 172774 | 36 | 4799 |
| 14.9 | 179156 | 39 | 4593 |
| 2.10 | 194416 | 39 | 4985 |
---
Let's connect on Hive, Lbry or on Publish0x
My free e-mail course: The 100'000 satoshis a week strategy

---
---