Let me present my idea to develop the CTPSB project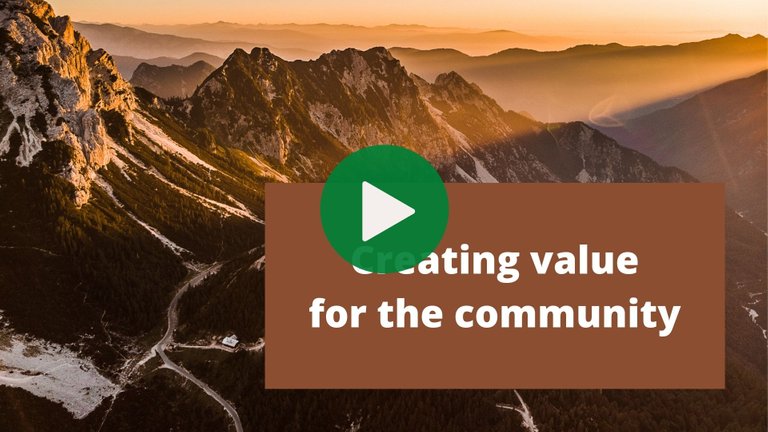 ---
I've finally managed to create a video to present my "thing"... thanks for being patient with me ;-)
The idea would be to bring income from outside the Hive ecosystem to the CTPSB project. These funds could be used either to buy hive to increase the hive power, to buy CTP tokens to increase the value of these tokens or simply to hold different crypto currencies like we do already with Leo or CTP.
A toolbox for affiliate marketers
I've been trying to come up with a kind of toolbox for affiliate marketers. We are all building our lists and we put a lot of efforts into it. The problem that I see often is that once the list is built, we fail to come up with ways to monetize it. I find it often difficult to come up with things to promote.
When I send e-mails to my list, I often use very short e-mails just to trigger the curiosity of the reader. In these mails I put a link to a kind of landing page that comes with a video and a sign up button. In the video, I present the program that I want them to join. I have quite good results with that way of doing. A lot of people are much more prone to watch a video rather than to read a long e-mail I believe.
Ok but what does it have to do with the CTPSB project?
My idea would be to provide such landing pages for you. These landing pages could be used with your own referral links. You could send your subscribers to these pages through e-mails. You would only need to write the mail and link it to this page and all the work would be done for you. You could then do the same for another program in the next mail.
I would start with a couple of such landing pages and then increase their number continuously. Like that you would always have some offers to promote to your lists.
On each of these landing pages there would be a small banner of an ad network that counts unique views. The income from these banner ads would go into the CTPSB project.
Imagine if you send your e-mail list to one of these landing pages? You might generate a certain amount of unique views. Imagine now that several people are doing the same?
Now imagine that everybody in the community sends their list to one of these pages every day...
We could generate quite an important amount of traffic. Combined I believe that we would be able to generate some income in the form of BTC.
Creating downlines for the CTPSB project
If you run out of ideas you could check the list of landing pages that would be available and maybe there is something new that you don't know. There would be a sign up link provided to you and you could join these programs under the CTPSB or my account (sometimes it's not possible to create several accounts with the same IP). This again might generate referral income for the project. It could also generate credits for traffic exchanges or viral mailers that could be used to promote the project.
How would it look like?
I created a sample link creation page and a landing page. I took a video from one of my courses and this would have to be changed of course. Just that you have an idea how it could look like:
Link creation page
The landing page
The idea would be to have plenty of websites on this list and accordingly plenty of landing pages for you to choose from.
Your feed-back would be extremely valuable
What do you think of this idea. Each time I've such an idea I'm quite excited about it but sometimes I tend to overestimate things. I would be very glad if you could tell me if you could imagine using such landing pages? Maybe you have additional ideas that could be added to the project?
---
▶️ 3Speak
---
---