500 Hive Power closer to my goals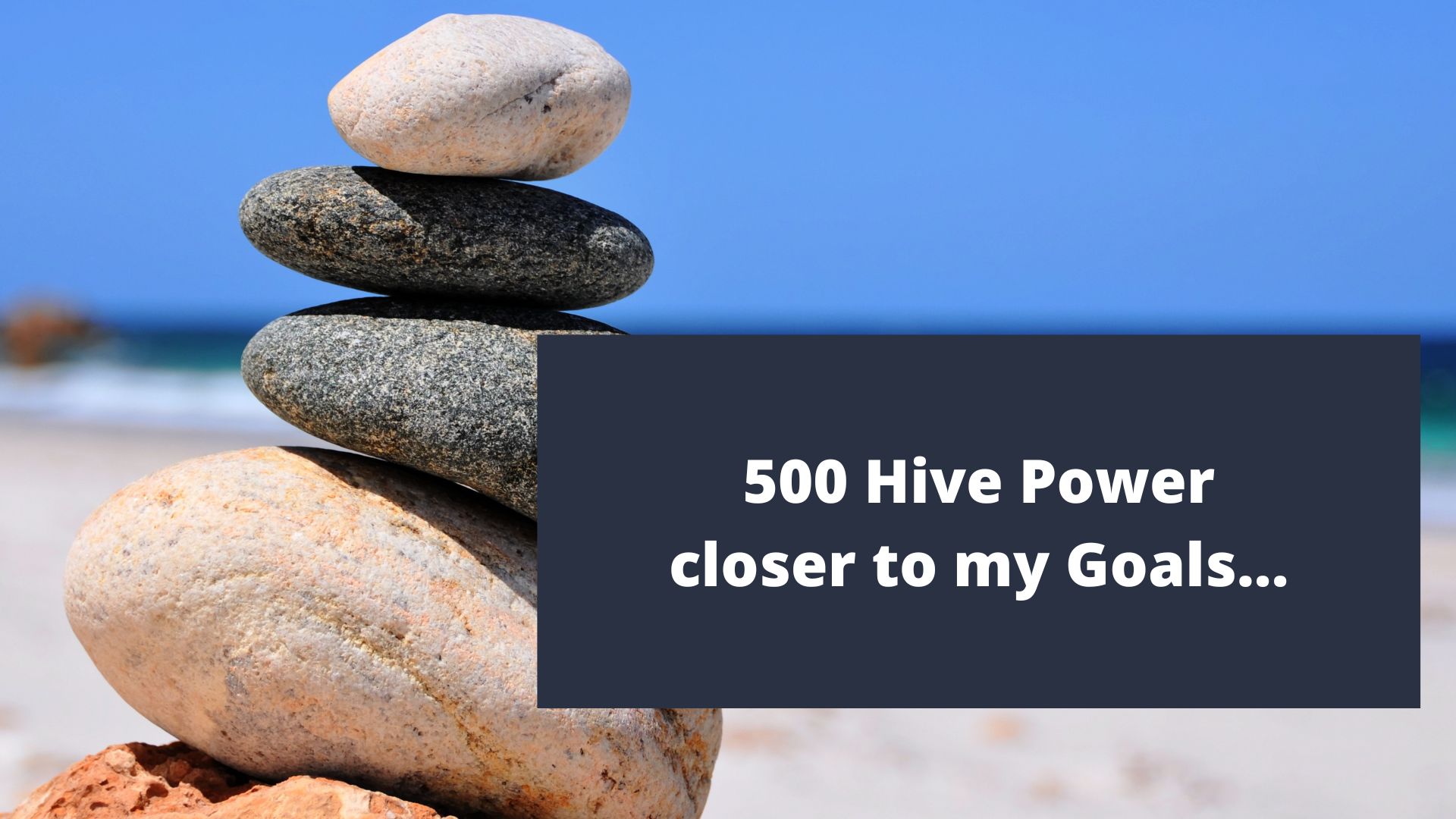 Even if Splinterlands makes it very difficult for me to stay the course, most of my energy goes towards reaching my Hive goals in the form of Hive Power and HBD. It's definitely not always easy to avoid the temptation to buy plenty of Splinterlands packs. The fact that I keep writing these monthly posts about reaching my goals, gives me a sense that I committed to something and it helps me to stay on my path.

In the context of the HPUD, I managed to power up 500 Hive today. I'm quite happy about that. In total my HP increased by 831 last month which is above average. This is also the case for HBD which increased by 294.
13 posts created this month
I have managed to create 13 posts since the last power up which is nice. That's one more than last month. Still, I would like to be able to increase the number of posts.
I set my goals in December 2021, I wanted to reach 35'000 Hive Power by the end of 2022 and I also wanted to have 10'000 HBD in my savings account.
| Token | 25.12.21 | Today | Target | % reached |
| --- | --- | --- | --- | --- |
| Hive Power | 18'824 HP | 27'747 HP | 35'000 HP | 55.15 % |
| HBD | 5'774 HBD | 8'313 HBD | 10'000 HBD | 60.08 % |
Falling further behind
Since I set these goals, 280 days have passed, which represents 76% of the total duration between the setting of the goals and the final date. I should therefore also have reached 76% of my targets today.
It will be very difficult to reach my goals... but who knows
Unfortunately, I realize now that my goals were too ambitious and I will probably not reach them. The gap with my benchmark is getting bigger and bigger. Last month, I was 18% below it for HP and 15% for HBD. This month the gap is now 21% for HP and 16% for HBD. The gap isn't getting smaller and it would be an illusion that I can close it within the last 3 months of the year. Well we will see, who knows what will happen until then...
---
Let's connect ! You can find me on these platforms:
Posted Using LeoFinance Beta
---
---