500 Hive Powered up – Could be better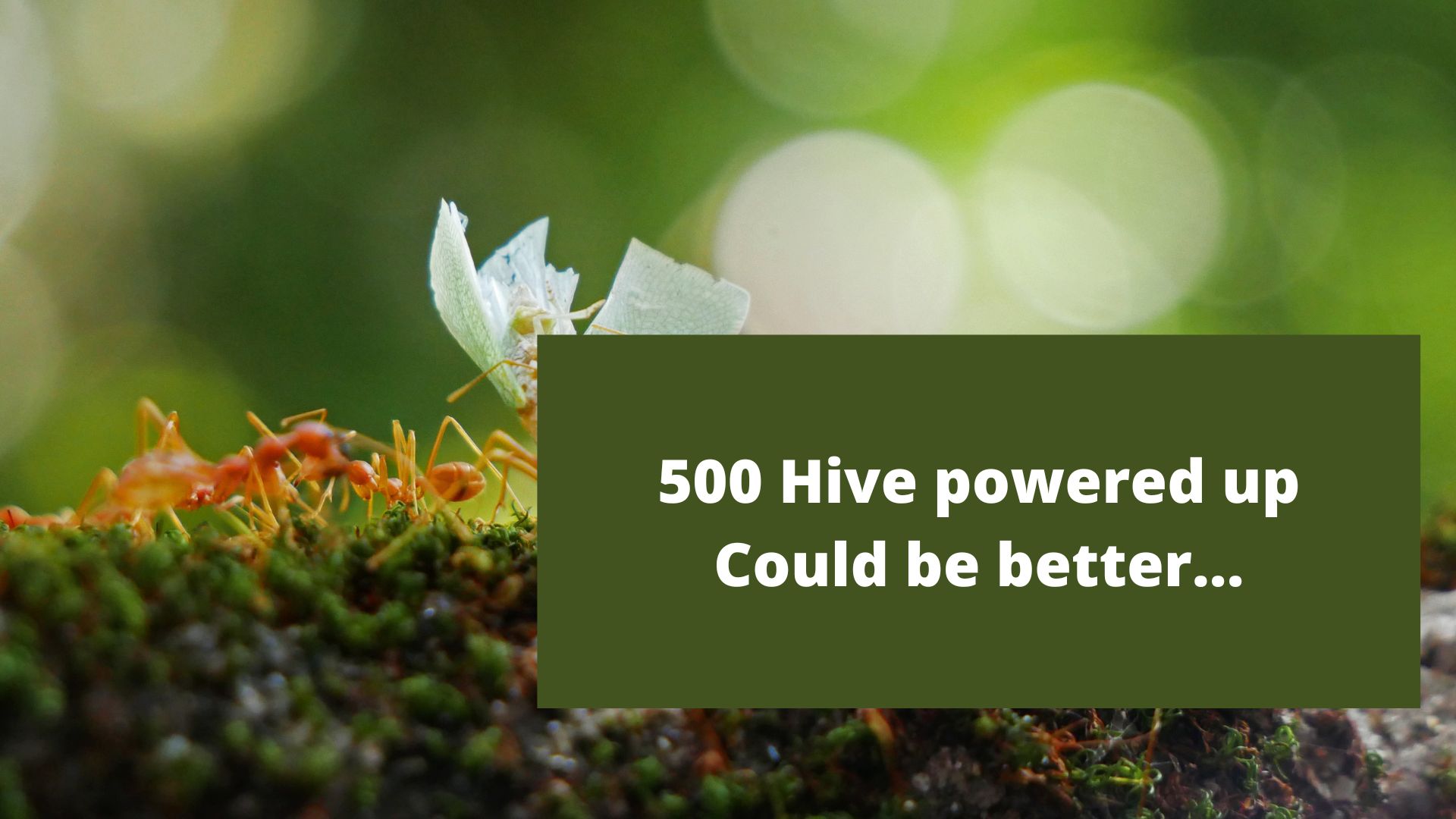 After the satisfactory power up on 1st of July, I'm a bit less happy about the power up that I did today.
Of course it's always great to power up 500 Hive but I am definitely getting further and further behind my goals.

Like every month, I need to repeat to myself to create more posts. I was away on holidays and I really didn't post much. I only made 6 posts since the last HPUD. That's definitely too little. I know what I have to do in august...
Again the gap has increased
Either, I have set my goals to high or I have not be consistent enough. For both of my goals, I'm getting further and further behind schedule.
Since I set my goals, 219 days have passed. This is 60% of the time period until the end of 2022. I should therefore also have reached 60% of my targets in Hive Power and HBD
| Token | 25.12.21 | Today | Target | % reached |
| --- | --- | --- | --- | --- |
| Hive Power | 18'824 HP | 26'164 HP | 35'000 HP | 45.4 % |
| HBD | 5'774 HBD | 7'792 HBD | 10'000 HBD | 47.75 % |
I increased my hive power by only 803 this month. This means that a part from my 500 power up and the organic growth, there wasn't much coming from posts. This has to improve.
It's the same for HBD, I increased it by 187 this month. When taking into account that 120 comes from interests, I only earned like 67 HBD this month. Again same problem: not enough posts.
I hope I will do better next month...
Have you powered up anything today?
---
Let's connect ! You can find me on these platforms:
Posted Using LeoFinance Beta
---
---