Again 1000 Hive Powered up !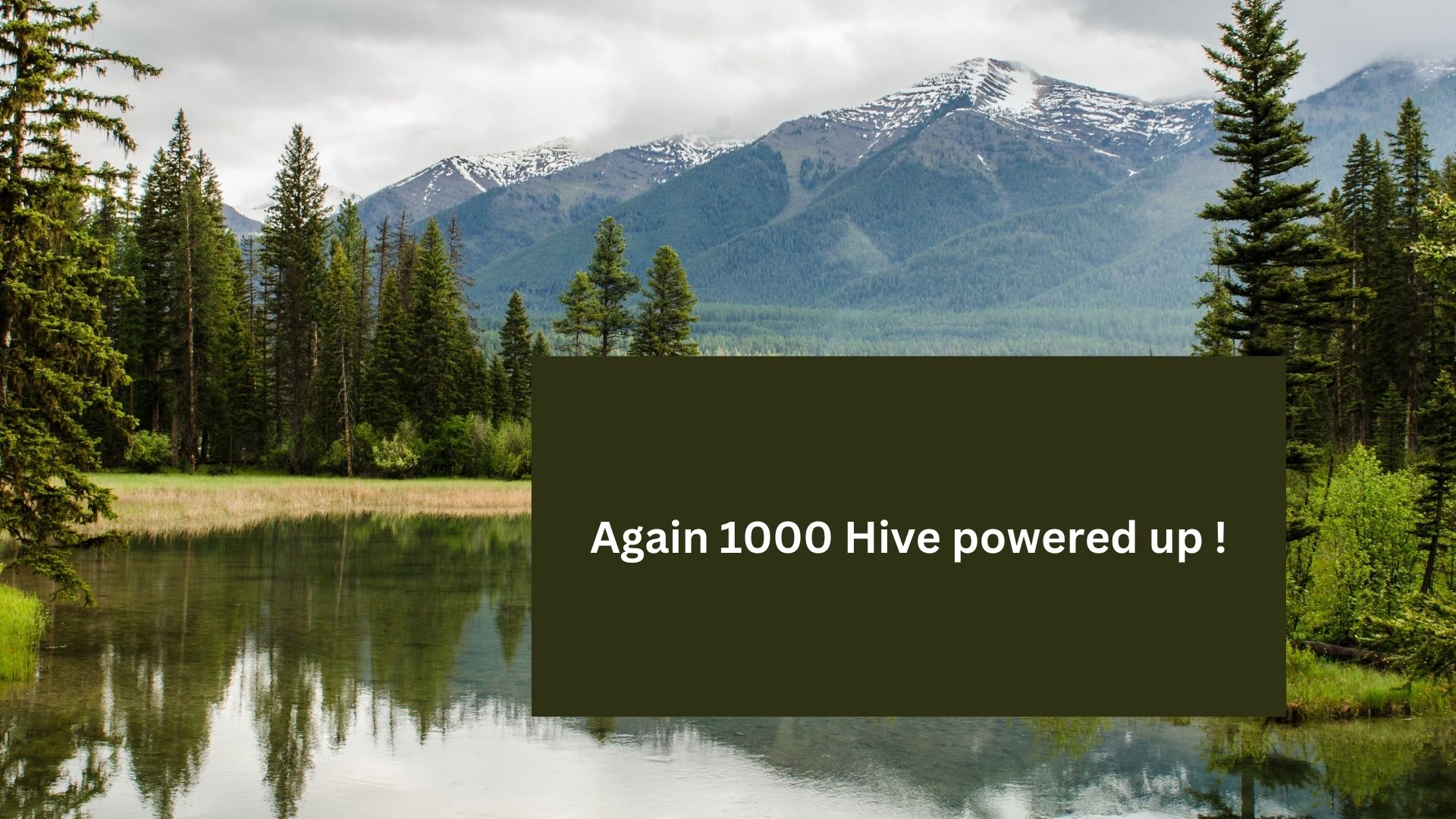 At the end of 2022, I set my targets for 2023 and the more the year progresses, the further back I fall behind them. One reason is certainly the decrease of hive prices that reduces the HBD income from posts.
I powered up 1000 Hive for the 6th month in a row
I'm pretty happy to continue this habit that I have taken to power up 1000 Hive at the beginning of every month. I have to admit that it's getting harder and harder every month. I'm however still doing it and I hope I will again to the same on first of July.

So far, 151 days have past since I've set my goals. This represents 41.3% of the curent year are behind us. To evaluate my progress, this represents my benchmark. I should therefore have reached the same percentage of my goals so far.
| Token | Start level | Today | Goal | Increase % |
| --- | --- | --- | --- | --- |
| HP | 40'562 | 48'182 | 60'000 | 39.2 |
| HBD | 10'205 | 12'051 | 16'000 | 31.8 |
When I look at the these numbers and at my benchmark, I see that I'm 2.1% behind for Hive Power and a staggering 9.5% behind for HBD. The gap is unfortunately widening.
Only 9 posts created
One reason why the gap between my progress and the benchmark is getting bigger is that I don't create as many posts as I should. This month, I only wrote 9 posts. In March, I posted 12 times and in April 10 times. I have a very heavy month ahead of me in terms of offline stuff, so I don't think think that I will be able to improve this rate anytime soon.
The other reason why I'm getting behind is that the value of Hive is lower now. This means that post rewards generate less HBD. This month, I earned 200 HBD from interests and only 115 HBD from post rewards.
There are 7 months to go. It seems tough and I'm not sure I will reach my goals but who knows what can happen until December...
How much was your power up today?
---
Let's connect ! You can find me on these platforms:
---
---