Crypto gives a new dimension to online entrepreneurship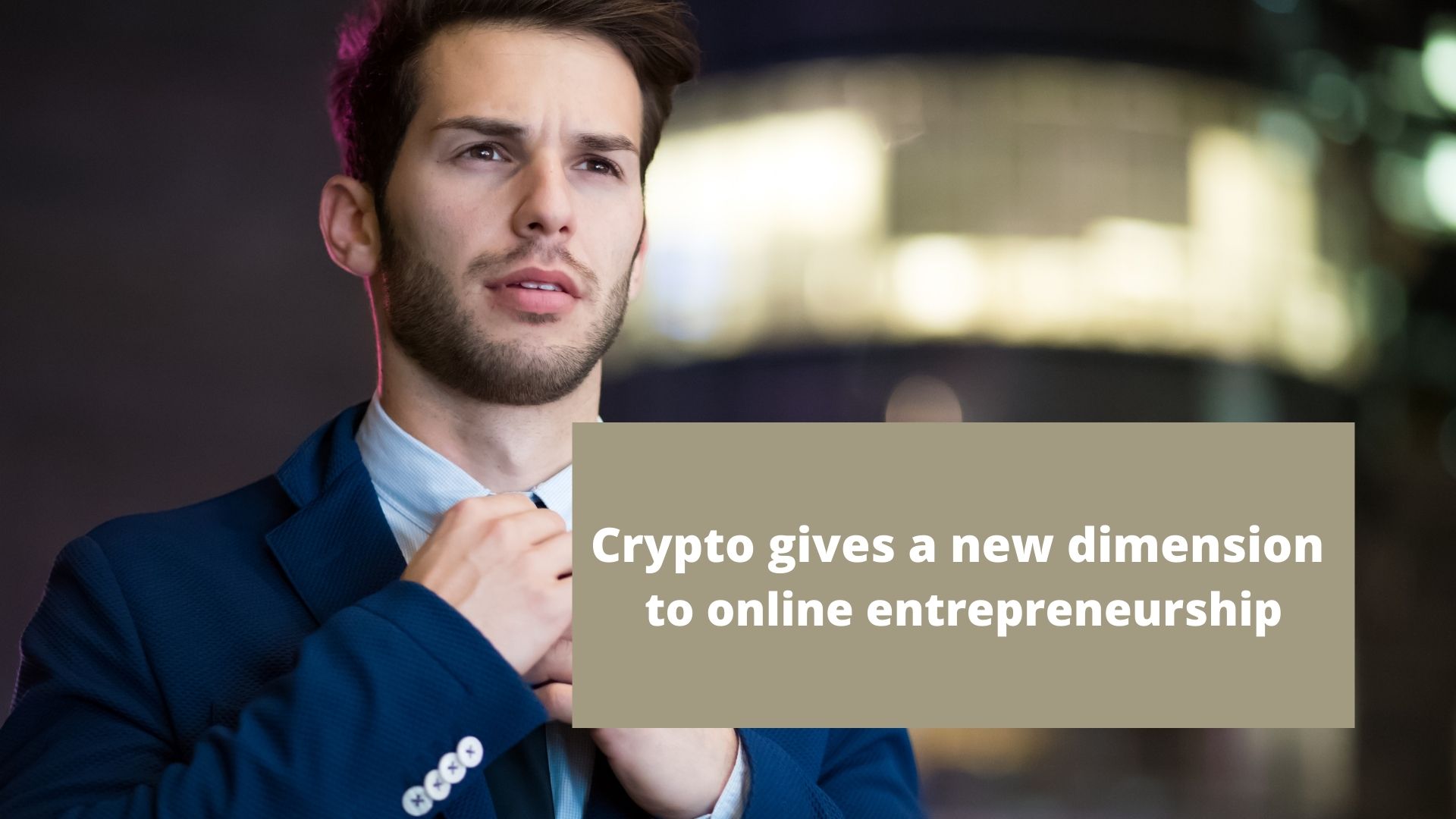 For this post I was inspired by the latest edition of crypto mondays by @jongolson where he asks the question "where is online entrepreneurship headed in the future?"
I started to write a comment to answer this question and then, the more I wrote, I though it would be wiser to write a separate post about it...
What crypto changes about online business
Paying with crypto
When shopping online, I'm very selective where I use my credit card. It's not without danger to use a credit card online because you give information that somebody could use not only to steal the purchase that you are doing but to actually empty whatever is on this credit card.
Crypto changes this aspect because you transfer only the money for the purchase and therefore you only risk this amount. Of course it's a shame if you lose this money but it will annoy you much less than if somebody will empty your credit card.
If I pay somebody using Hive for example, the transaction will be completed in 3 seconds and will be completely fee less. I can then track what happens to my money. To which account it goes. The blockchain is visible for anybody. I can even check out what kind of transaction the account I send money to has. Did it get payments regularly? The blockchain allows to verify the credibility of a seller before I make a transaction.
From a payment point of view, crypto offers a lot of advantages, especially with a coin like Hive:
no risk of credit card theft
no transaction fees
immediate payment
tracability and credit check thanks to the blockchain
I would say that from a payment perspective, crypto is much more powerful than existing payment systems for online businesses.
Products and services
Crypto allows to add a range of products and services to the things that exist already. Now you can sell items for games, you can rent out things, you can sell nft's, you can sell access to content.
Thanks to the many use cases that crypto offers, there is a new range of products and services that can now be monetized within an online business.
New Business models
In the crypto world the variety of business models tends to explode. Imagine that you create your own token and build a whole economy around it. This is just one example.
The great thing about the crypto world is that you don't even need to sell or buy anything to create a business. Just some examples:
You play splinterlands and win some reward cards. You now rent these cards out to other players and you have an online business!
You create content and get upvotes that carry value. You have an online business!
You accumulate tribe tokens like Leo and you rent them out to other users. You have an online business!
You can create NFT's then distribute these NFT's to your friends. When they sell them on the market, you get a comission on each sale. You have an online business!
In all these examples, I didn't have to invest money first to create a business (maybe a part from a summoner spellbook for Splinterlands) and I didn't need to sell anything to anybody.
What I want to say is that online entrepreneurship will take forms that we maybe don't grasp at the moment. There is a lot of place for creativity and it's not even necessary to know how to code or to run your own website to build a business.
The crypto world offers already plenty of options to monetize your ideas. We just need to have these ideas and I believe there will place for many types of business.
You are probably running an online business already. Maybe even without realizing it :-)
Image source: www.canva.com
---
Let's connect ! You can find me on these platforms:
---
---