Curating tribes when front-ends are down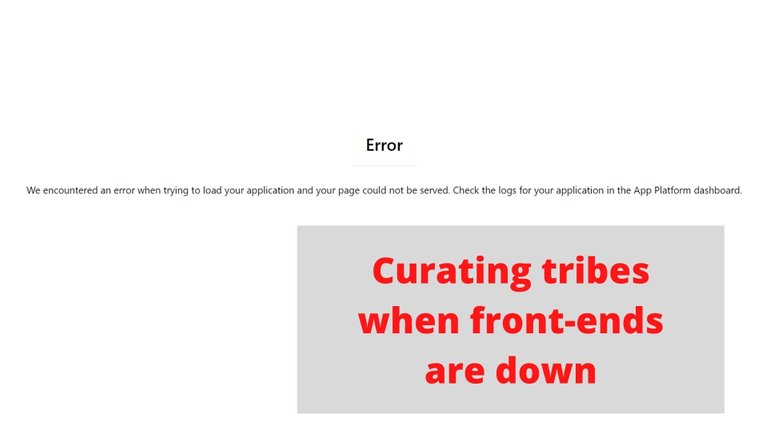 The front-ends of several hive-engine tribes are down for a couple of days already. This is pretty annoying for the owners of these front-ends and also for the people posting and curating. Of course, it's still possible to see the posts on other front-ends like peakd or hive.blog but if you have a nice stake and you want to curate in Sports or oneup, it's getting difficult to do so without being able to access the front-end of the tribe. Maybe like me you have specialised accounts for certain communities and you don't want to miss curation rewards for these tribes.
Curating on tags
A tribe front-end will show a post when the necessary tag has been added. If a post carries the #oneup tag, it will be shown in the 1up.zone front-end and will be able to collect oneup tokens. In order to curate in oneup, we will do the same than the 1up.zone front-end. We will search for the posts that carry the #oneup tag and simply upvote them.
I expect that it's only the front-ends that are not working but that the smart contract behind the tribe still works. So even if the front-ends are down, you should still be able to generate author and curation rewards for the token.
Using peakd to curate tribes
I like to use peakd to curate tribes in such situations. There are different ways of doing it. I will show here how I proceed.
Click on search
The search menu opens

Enter the tag I want to curate
After entering the tag, click search and then under topics the tag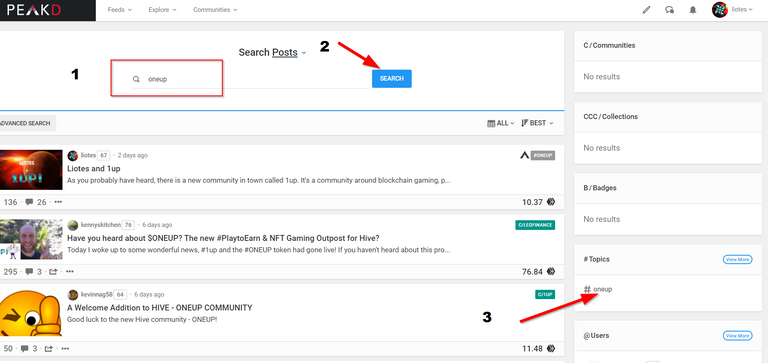 Filter results
I have now all the posts with the tag I'm looking for. In order to have an idea what to curate I filter the posts according to their age with the most recent posts first. The advantage of having the posts in chronological order is that I will once see posts that I have liked already and I will know that I went trough all the posts available.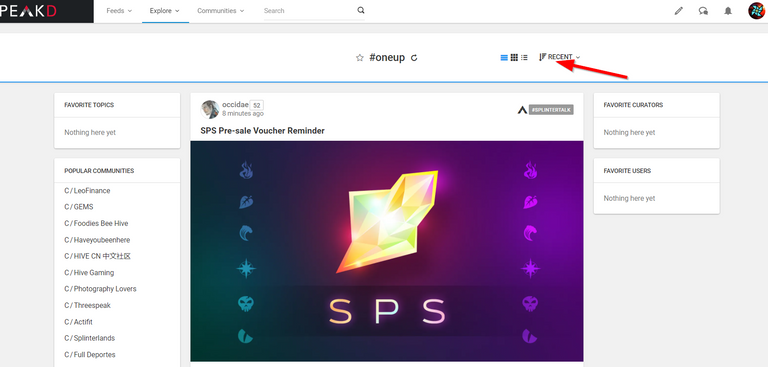 I believe this is a nice and not too complicated way to curate posts when the front-ends are not working.
There is still a lot of work to be done on these new hive-engine front-ends and I hope only that somebody is actually working on it :-)
---
Let's connect ! You can find me on these platforms:
---
---