Making my moves when prices go down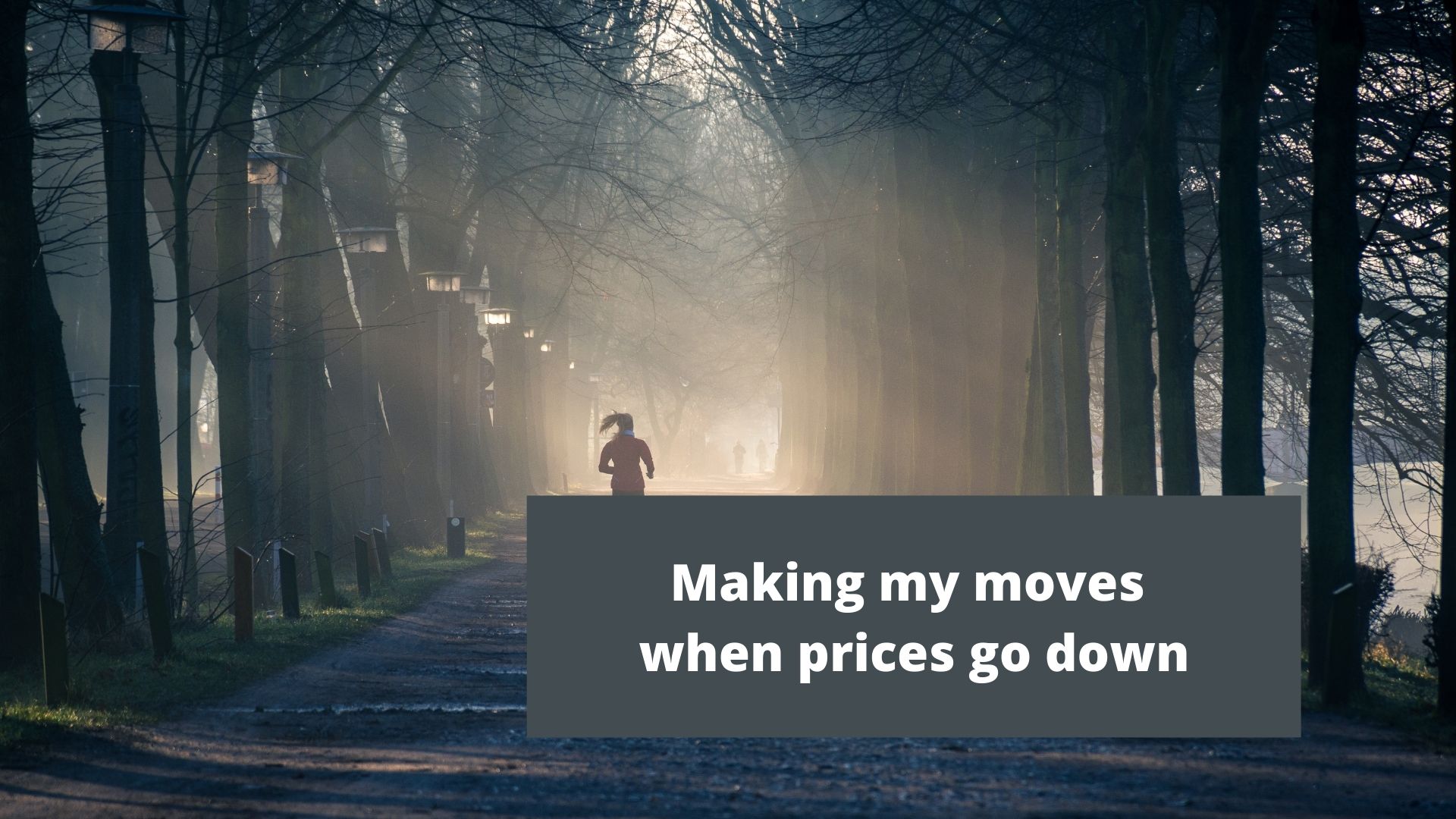 Even if I try not to look at the markets and the prices, I couldn't help seeing how BTC, Hive and most of the other crypto took a dive today. When the markets retract, I normally try to stay cool but of course I don't just sit and do nothing.
Move before the dip
The best thing to do is actually to plan in advance. In other words, take measures when markets are at the top so that a crash won't have that much of an impact on your assets. So when Hive was over 1$ and when it jumped to 3$, I started to swap some Hive for HBD that I put in my savings account and gives me monthly interests. I also added liquidity to stablecoin diesel pools.
Repeating what worked in the past
In the past there was another tool that I used when markets were contracting and this was to invest in DEC and Splinterlands assets. In the past DEC was pegged to the dollar and it was a kind of stablecoin that worked quite well. In such times, I also invested into cards because at that time these cards were often quite cheap and I knew that the value of these cards would be quite stable.
So today I made an analysis of my assets on Hive and I decided to repeat this move. DEC isn't pegged anymore and it isn't an option for me. I bought therefore more CL packs. I will keep these packs and not open them, at least for the moment. I see a lot of advantages in doing so:
The price of packs is pegged more or less to the sales value of a pack. With a huge discount, a pack can be bought for about 3.2 Dollar. So this is the peg that my packs probably won't go below. If Hive loses more value, each pack will automatically have a bigger value in Hive. Let's say Hive drops to 0.5 Dollar. This means that my packs will be worth double in Hive. I care about hive and if I can double my hive, I'm happy.
The packs give me points for the daily SPS airdrops. I get therefore a return on these packs. I can increase my SPS while it's still easy.
I have the chance to get Chaos Legion card airdrops
I have a lot of options when I want to "get out" of the packs. According to market situations, I can sell the packs on WAX or on Hive-Engine. I can also opt to open the packs and improve my deck. It therefore gives me a lot of options to chose from and a lot of flexibility to adapt to market conditions.
I have been with the game for many years and I know how the team works and when I see how many new employees they are taking on board, I believe that the game will be around for a while.
Of course there is always a risk attached to it but there are risks everywhere...
Be active when people stop because of prices
These will probably be all the measures that I will take. Another thing that I will do however is to increase my activity on many platforms. It's when prices go down that you can collect a lot of tokens especially because a lot of people won't be active in such times. This means more income for the ones remaining!
---
Let's connect ! You can find me on these platforms:
Posted Using LeoFinance Beta
---
---