Sometimes it's really worth to be persistent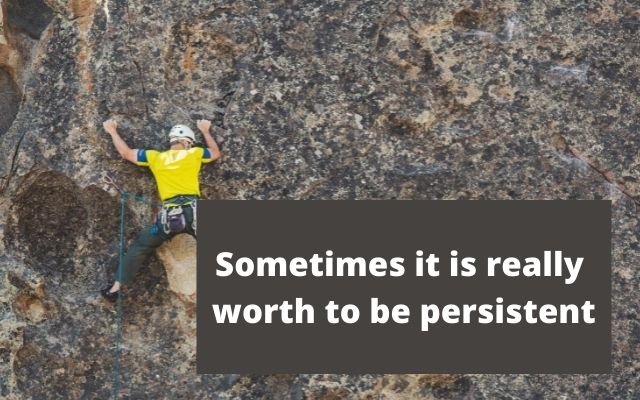 In January this year, I decided to go on a discovery tour in the crypto world. It was not that I was bored of hive (I'm never bored of hive lol) but I wanted to see what else was out there. On this expedition, I discovered noise.cash which is a kind of twitter and Torum that could be compaired to Facebook.
When I start to do something I have a lot of stamina :-)
When I try out something, I can be quite persistent. So every day I took the missions on Torum and every day I logged into noise.cash and was active on it. I have been doing that for the better part of 10 months now. However, I hardly spent more than 15-20 minutes per day on these platforms. I tended to prefer noise.cash because there were actually quite a lot of hivians there and the short form content is kind of missing on Hive. We chatted and liked each others stuff. Among Hivians we are not scared to upvote things and it was a nice experience for everybody involved. I also used these platforms to promote my hive posts. It brought me quite a lot of views and comments. I built some nice relationships on these platforms, mainly with hivians :-)
The financial aspects
With noise.cash you get actually some BCH when people like your stuff. As my payout address I added my blocktrade deposit address. Whenever I earn something on noise.cash it is automatically exchanged into hive. I sometimes get like 5 payments per day of 0.5 hive each... not too bad :-)
With Torum, you get paid in the currency of the platform XTM for simple tasks like posting, liking, commenting and simply logging in. The problem is that it wasn't really possible to withdraw anything from the platform. Nevertheless, I went on using it and accumulating my XTM.
In the meantime things have changed on Torum and it's now possible to withdraw XTM to ETH... I kind of love ETH... so cheap transactions lol. However the XTM token is also available on BSC. At the moment you simply can't withdraw it directly to BSC but probably one day it will be possible.
Today the exchange Kucoin has added XTM to its platform. This is big news and brings a big plus to the token.
So far, I didn't really care about these XTM tokens. Well because I can't really withdraw them but today when I logged into my wallet, I all the same had to look twice...
The number of XTM that I have accumulated so far: 3000
Price per XTM on Kucoin: 1.5$
Total value: 4500$....
Sometimes it's really worth to be persistent....
---
Let's connect ! You can find me on these platforms:
---
---