The 1k Power Up Club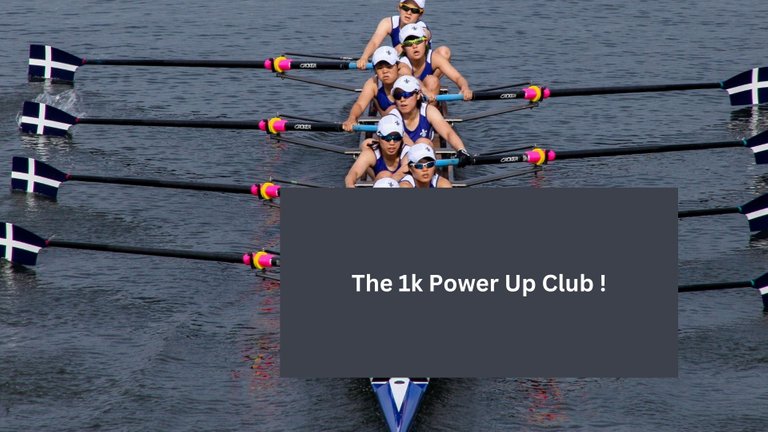 For quite some time we, a couple of friends around the liotes project, are pushing each other to do something special at the beginning of each month: to power up at least 1'000 hive power. @ph1102, @mypathtofire, @gadrian and myself managed to do that again on the first of June. One of us even powered up 2k this month! We kind of created an informal club that we call the 1k power up club :-)
We all struggle to collect these funds but we try our best to reach it every month. Powering up 1000 Hive shows our committent to this blockchain and our desire to grow the size of our accounts. It also shows that we grow as a group and together we are stronger!
Only 22 people have powered up 1000 or more hive this month and received the Jumbo-Bee badge from Hivebuzz.
19'000 Hive powered up
When we look at our Hivebuzz stats, together we have collected 19 Jumbo-Bee's. That's a combined total of 19'000 Hive power collected in 6 month. This doesn't take into account the hive power that we get from curation and author rewards or the hive that we power up during the month. In the context of the HPUD, we have powered up this amount since 1.1.2023.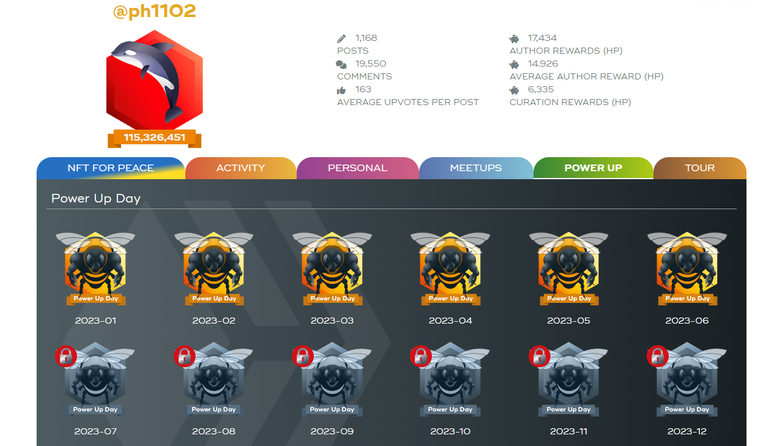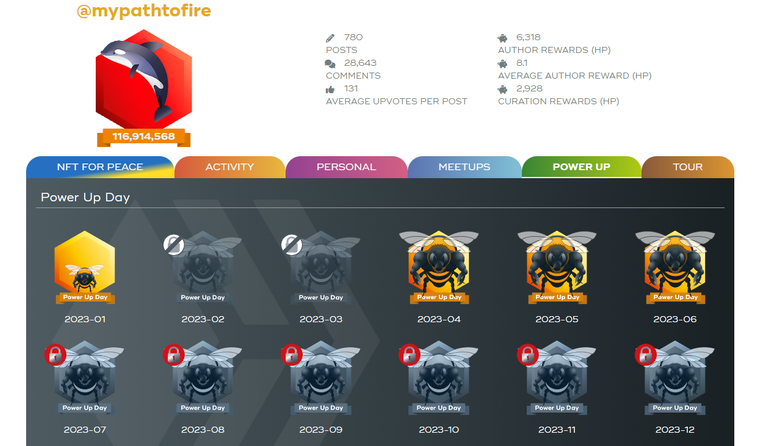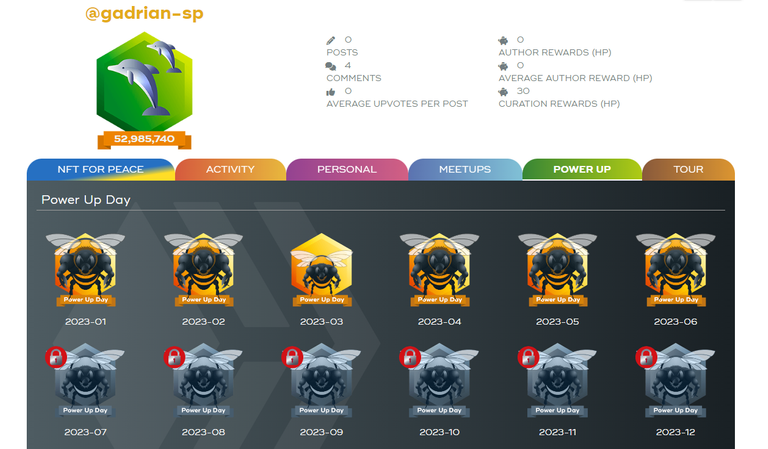 This challenge that we set for ourselves allows us to grow our accounts. Two of us are already orcas and two are dolphins with orcas status in sight.
We want you to join the 1K power up club
Of course not everybody can power up 1'000 hive every month. Powering up however is the single best habit on this blockchain. More hive power not only means bigger upvotes. It also means more curation rewards, more influence, more options to reward people. There is also a nice side effect when the people around you power up hive... their upvotes also get more powerful... When you and your friends power up, there is a multiplicator effect taking place that allows everybody to grow faster and to be more motivated.
Whether you power up 10 Hive, 100 Hive or 1000 Hive, take this habit and try to be consistent. You will be happy about it down the road! Simply join the movement and power up consistently on the first of every month!
---
Let's connect ! You can find me on these platforms:
---
---