The best habit on Hive: Power Up !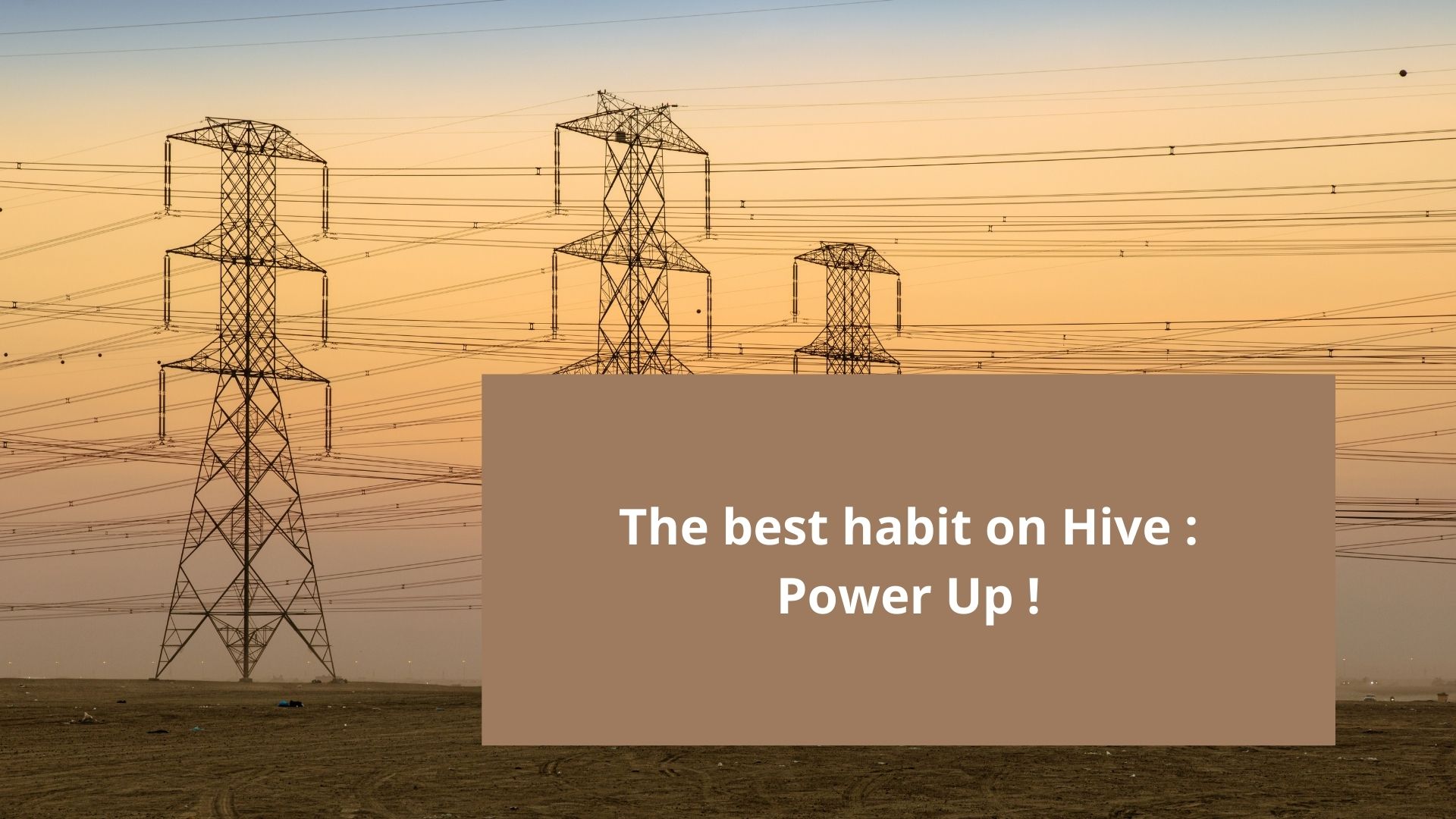 Tomorrow is the first of October, like every first of a month it's the Hive Power up Day, when people have the habit of powering up their liquid Hive to increase their stake.
I believe that this is the single most useful habit that every owner of Hive should take. Let me explain some reasons why...
Hard Fork 26 will bring more ways to earn for Hive Stakers
In the coming hard fork that some expect to come into action within the next month, there will be the separation of Hive Power and the according Ressource Credits. Ressource Credits are what you need to interact with the chain. For every vote, comment, post and Json, RC is needed. Since RC will be separated from Hive Power it will be possible to delegate RC independently from your Hive Power. If you have 5'000 Hive Power, you need maybe 500 HP's worth of RC to do everything that you need to do on Hive. That means that you can rent out the remaining RC.
I heard that Hive Engine plans to create a marketplace for RC delegations. This is unconfirmed and I simply picked this up once in a Splinterlands Town Hall. If this true however, we can all start to earn money by delegating RC out and it will not affect our voting power and our curation rewards.
With the HF 26 comes a better cost calculation
Some transaction on the chain were so far not "taxed" enough in terms of RC. This will change with the next hard fork. The result in general, as @gadrian points out in one of his posts, will be that accounts need more RC to transact. This will increase the demand for RC and for Hive Power. Games like Splinterlands will need additional RC delegations just to cover the present user base.
More games, more transactions, more users
With all the new things that the Splinterlands team will release in the coming months, like Tower Defense or Genesis League Soccer, the games on the Hive blockchain will see another level of action. We can expect more users and more transactions. This will again require RC and Hive Power.
The best infrastructure for more second layers
I listened to a podcast by @theycallmedan and there is one thing that he pointed out that I hadn't realized so far. Hive is in a unique situation to see development on second layer projects for the simple reason that the first layer is fee less! Why would somebody build a second layer on Ethereum where transactions are astronomical? On Hive you can send micro-transactions in any form (json, transfers) and it only costs RC. This is pretty unique and is a very powerful advantage for everybody who wants to build something. With high fees on the first layer, micro-transactions are only possible if the transaction value is higher than the first layer transaction costs. Here hive is again in a very unique position.
The more people start to realize that and start to build on hive, the more they will need RC and Hive Power. Hive will therefore not be a speculative coin but a coin that has a real use case. The demand will keep the price stable or push it higher up. That's why, I believe that we should all power up as much Hive as we can... as long as it's still affordable...
---
Let's connect ! You can find me on these platforms:
Posted Using LeoFinance Beta
---
---