"The Bicycle" , " Tales and traditions of my beloved Táriba" (ENG/SPA)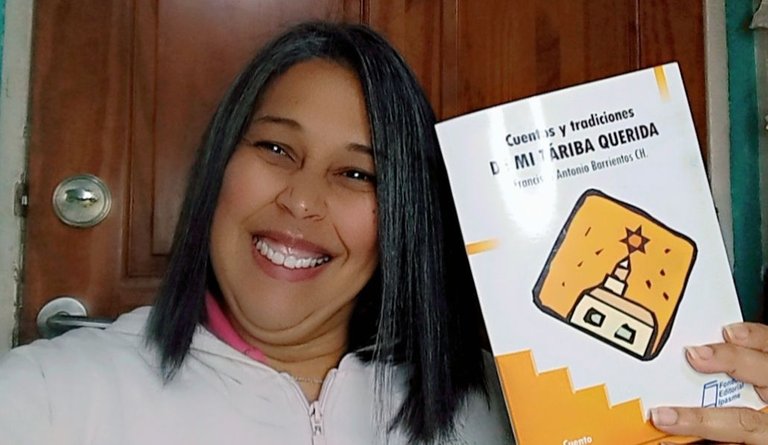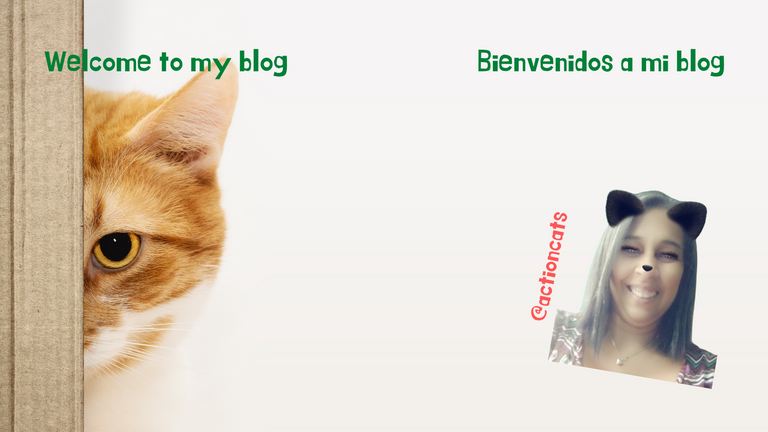 It is a pleasure to make my first publication in @HiveBookClub (@hive-180164) so first of all I will make a brief introduction, my name is Cristina Turmero Nuitter, I am a mother, I love cats, movies, food and although I am not a reader, as was my late grandmother or as is my mother, if I read from time to time, and I long to increase my reading hours, so it's time to do it, my favorite book is The Bible, I read several copies of the saga of J. R. R. Tolkien's saga, being my favorites "The Hobbit" and "The Silmarillion", on the other hand, I work in a public institution called IPASME, in this institution there is an Editorial Fund, which is dedicated to print books and other reading material, which is distributed for free, in order to make reading available to everyone, because in my country, Venezuela books are usually expensive.
Es grato realizar mi primera publicación en @HiveBookClub (@hive-180164) así que primero que nada realizare una breve presentación, mi nombre es Cristina Turmero Nuitter, soy madre, amante de los gatos, del cine, la comida y aunque no soy una lectora, como lo era mi ya fallecida abuela o como lo es mi madre, si leo de vez en cuando, y anhelo aumentar mi horas de lectura, así que es hora de hacerlo, mi libro favorito es La Biblia, leí varios ejemplares de la saga de J. R. R. Tolkien, siendo mis favoritos "El hobbit" y "El Silmarillion", por otra parte, trabajo en una institución pública de nombre IPASME, en esta institución existe un Fondo Editorial, el cual se dedica a imprimir libros y otros tipo de material de lectura, el cual distribuye de manera gratuita, con el propósito de que la lectura este al alcance de todos, ya que en mi país, Venezuela los libros suelen ser costosos.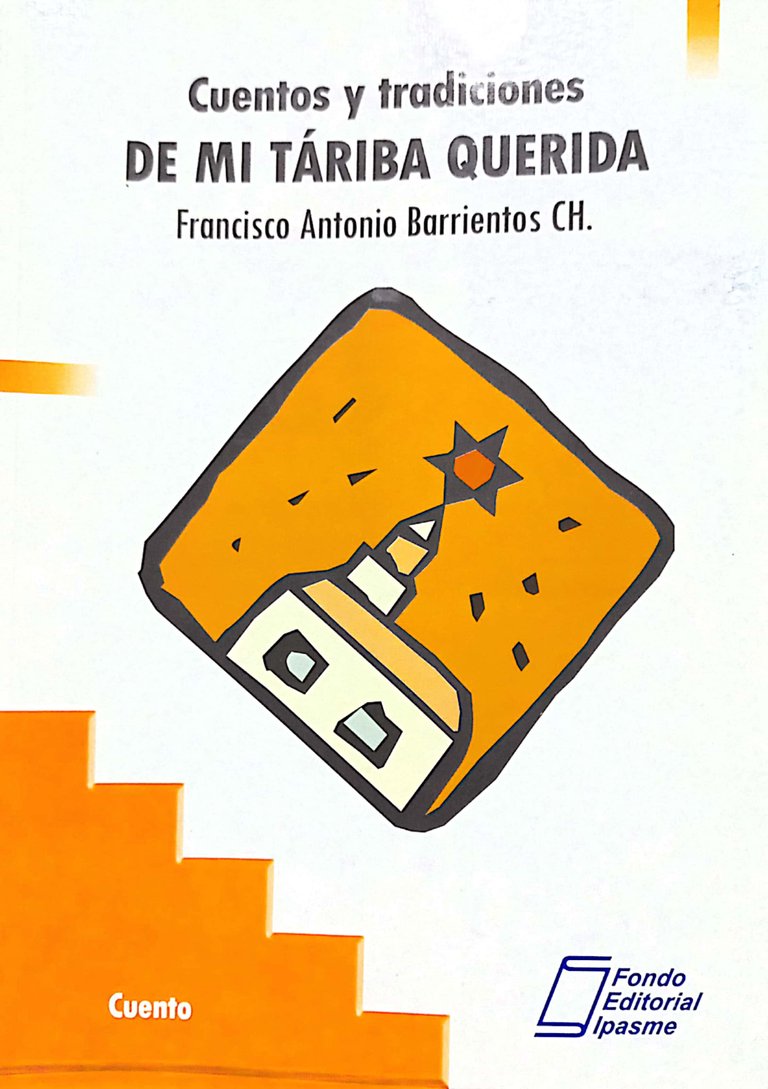 Now, just during my last visit to the office before leaving on collective vacation, I saw on a shelf near my workplace a book printed by this publisher that caught my attention entitled "Cuentos y Tradiciones de mi Tariba Querida" whose author is Francisco Antonio Barrientos CH, this book caught my attention, This book caught my attention precisely because it is about short stories and stories that are easier to read and enjoy little by little, besides this work was the winner in the mention "Short Story" of the XV Literary Contest IPASME in 2007, on the other hand during my travels as a proxy of the Institute I visited several Syrians of Táchira State, including Tariba.
Ahora bien, justamente durante mi última visita ala oficina antes de salir de vacaciones colectivas, vi en un estante cercano a mi puesto de trabajo un libro impreso por esta editorial que llamo mi atención titulado "Cuentos y Tradiciones de mi Tariba Querida" cuyo autor es Francisco Antonio Barrientos CH, este libro llamo mi atención, precisamente por tratarse de cuentos e historias breves que son más fáciles de ir leyendo y disfrutando poco a poco, además de que esta obra resulto ganadora en la mención "Cuento" del XV Concurso Literario IPASME del año 2007, por otro lado durante mis viajes como apoderada del Instituto recorrí varios sirios del Estado Táchira, entre ellos Táriba.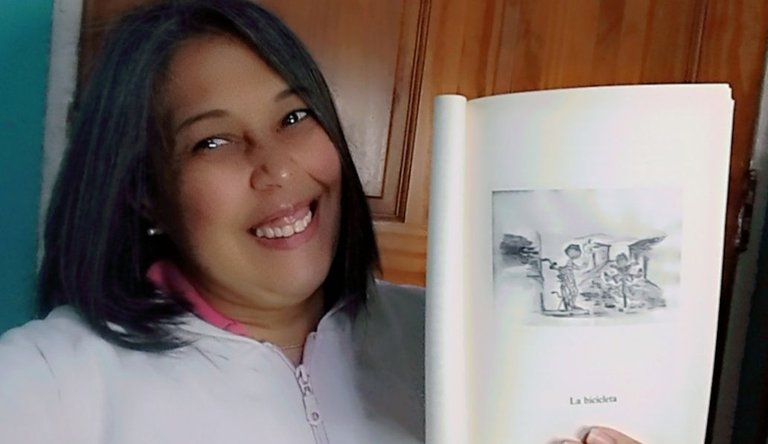 This book has 18 stories or tales all based on the experiences of the author, who is a native of the area, I have already read the first of them entitled "La Bicicleta" (The Bicycle).
Entrando ya en materia, este libro tiene 18 historias o cuentos todos basados en vivencias y experiencias del autor, que es oriundo de la zona, ya he leído el primer de ellos titulado "La Bicicleta"

This story basically tells us part of his childhood in which even being a child of good behavior and excellent student his father did not fulfill the promise to buy him a bicycle, alleging various reasons, something that deeply called my attention and made me reflect on the importance of keeping our word to our children, although that is material for another publication and another community, even so this child continued to be a great student and thanks to that he dared to express his dissatisfaction and frustration to a teacher, he got his father to fulfill that promise.
Esta historia básicamente nos narra parte de su infancia en la que aun siendo un niño de buen comportamiento y excelente estudiante su padre no cumplía la promesa de comprarle una bicicleta, alegando diversos motivos, cosa que llamo profundamente mi atención y me hizo reflexionar en la importancia de cumplir nuestra palabra para con nuestros hijos, aunque eso es material para otra publicación y otra comunidad, aun así este niño continuo siendo un gran estudiante y gracias a que se atrevió a expresar su descontento y frustración a un maestro, logro que su padre cumpliera esa promesa.
Source/Fuente
On the other hand, I called my attention as he himself tells us that in his childhood years, girls could not do boys' work and vice versa and how after getting that bike, he managed to develop other activities in which he managed to go beyond and even establish a business around bicycles, using his wit, in addition to giving other explanations of the models and brands of the time, which makes this short story, the most interesting as it gives us a brief walk through the history of that time.
Por otro lado, llamo mi atención como el mismo nos narra que en los años de infancia, las niñas no podían hacer labores de varones y viceversa y de como luego de obtener esa bicicleta, logro desarrollar otras actividades en las que consiguió ir más allá y establecer hasta un negocio en torno a las bicicletas, usando su ingenio, además de dar otra serie de explicaciones de los modelos y marcas de la época, lo cual hace ese relato breve, de lo más interesante ya que nos da un breve paseo por la historia de ese momento.

Ending, this is just the first story of a book of which I intend to share with you more stories and I hope this is the first publication of many within this beautiful community, which promotes reading among users of
#HIVE
, if my publication has inspired you I encourage you to leave me your impressions in the comments box.
Terminando, esta es solo la primera historia de un libro del que pretendo ir compartiendo con ustedes más historias y espero esta sea la primera publicación de muchas dentro de esta hermosa comunidad, que promueve la lectura entre los usuarios de #HIVE, si mi publicación te ha inspirado te animo a dejarme tus impresiones en el cajón de comentarios.

Translat with www.DeepL.com/Translator (free version)
Separadores creados por @eve66/ Dividers created by @eve66

---
---