CONTENT CREATORS: BEWARE OF MENTAL ILLNESS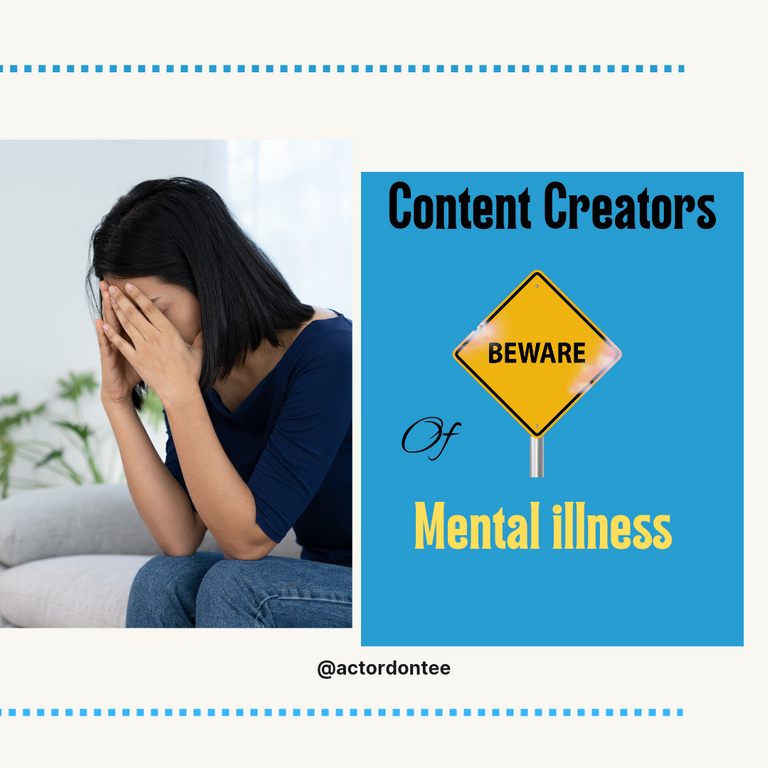 Content creation is fun and it gives us freedom of how to spend our time. Most content creators do not have a passion for content creation initially, they diversified into content creation because of time flexibility.
Some individuals thought it could be a way to make passive money without having to look for jobs or deal with toxic bosses. Another fantastic motivation for people to become content creators is the freedom to decide what they want to do on any particular workday of the week.

This post is not just about content creators only, but also all freelancers and everyone who works remotely.
Anything with a positive reaction must undoubtedly have a negative reaction.
Sometimes we ignore the challenges of freelancing and simply concentrate on the beneficial aspects.
I will discuss some negative impacts of freelancing on our health.
Long Working Hours
This is one of the major challenges that freelancers face; many spend the entire day using a computer or a phone. Consider the possibility of multitasking while using your smartphone and PC.
You are engaging with other authors' posts on your smartphone while you are writing your article on your PC.
It will take a few hours before you realize how much time you have been working.
Long hours at work sometimes cause people to forget to eat until they are very hungry.
Separating work from personal life can be challenging for freelancers.
Others may find it challenging to do their medical check-up and their housekeeping.
There will be physical and mental repercussions if you can't keep your work and personal life separate.
Rejections
Let's use the Hive blockchain as an example; occasionally, authors will submit very good content, but the content may not earn many favourable upvotes. Even less than $1 is possible. The writer will feel bad and unappreciated.
Some people become so upset by negative comments that they lose sight of the fact that not every article or piece of information will get a good upvote. This does not imply that the content they released was poor; rather, it is just the law that not all articles or content will be accepted or appreciated.
Some content creators will have negative emotions as a result, which can affect their emotional l health and result in mental illness.
Absence Of Association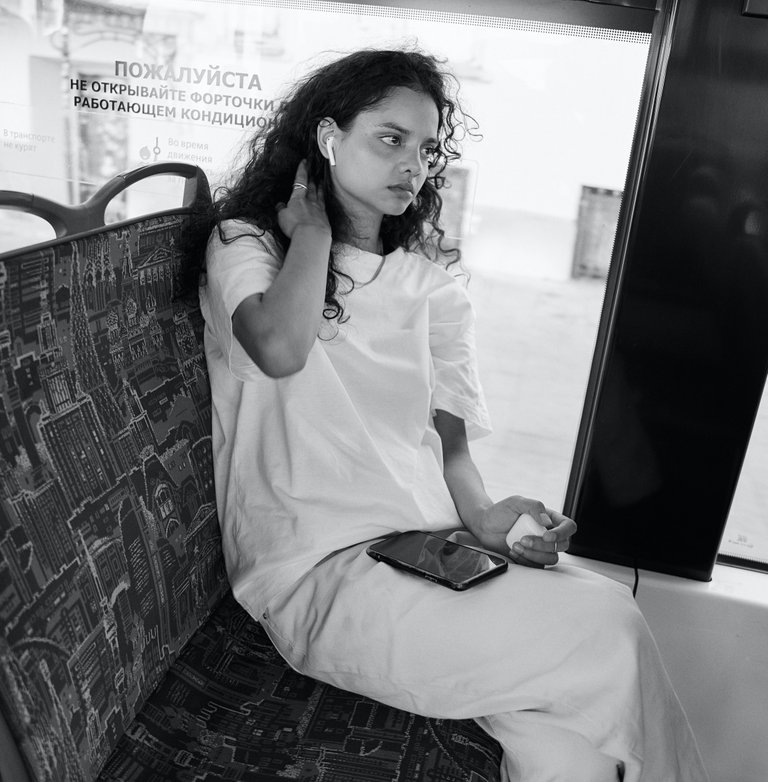 It's challenging for freelancers to connect with friends and family because they are so busy working online. Some people find it enjoyable to stay at home for weeks at a time, not going out to socialize with friends or visit their neighbours.
All of the items they require can be ordered online and delivered right to their doorstep.
Loneliness and depression are always the results of this action.
Freelancers frequently experience this, and it carries a significant risk of mental illness. Some may already be depressed but are unaware of it.
Lack Of Energy
Extreme stress from being overworked can be harmful to one's physical and mental well-being.
Think about a freelancer who only has a few days to finish more than three projects.
The person will have trouble sleeping at night and will think about how to finish the project all day. Thereby leading to a lack of energy
The tension the freelancer experiences will exhaust them physically and mentally, resulting in their eventual breakdown. Mental sickness can set in.

Now that we have an idea of the negative impact of freelancing on our health, we need to know the guidelines for protecting our mental health.
Guidelines
Take Frequent Breaks
When I'm working, I do take frequent breaks. I set an alarm to serve as a reminder of my break time. I chose a four-hours interval for the alarm.
I will exercise, eat, or sleep during my break. You can use this method to help you stay on track.
Likewise, keep your personal and work life separate. There should be time to eat, sleep, etc.
Self Motivation
Whenever you receive little or no recognition for your work. To prevent mental illness, encourage yourself to get better on your next project or piece of content. Also, try not to be down on yourself or feel rejected.
Socialize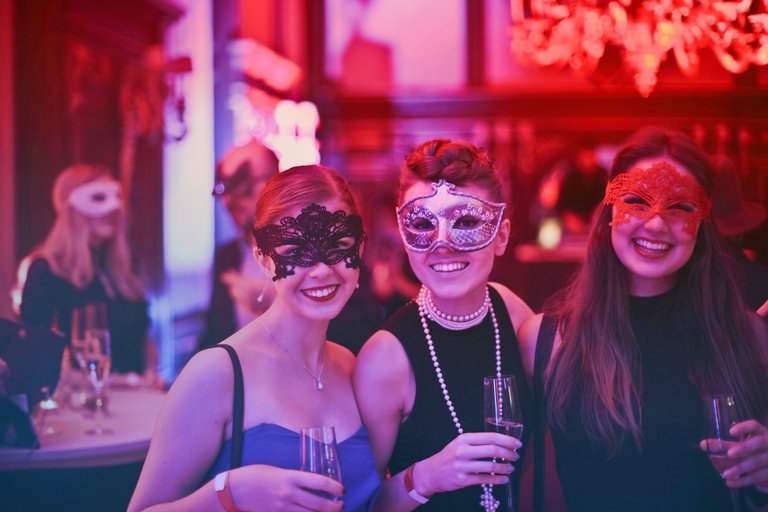 If you are extremely busy, pick just one day a week to socialize with family and friends. You can go to the club on Friday, have fun, travel to a new place and be happy.
You'll feel less stressed and benefit mentally by doing this.
Organise Your Work Hours
Some people are guilty of doing this; they don't have any daily or weekly working hours. They put their bodies and minds under a lot of stress by working nonstop. Make a work schedule that reflects the number of hours you wish to work each day or each week. This will benefit your physical health and keep you on the right path to staying mentally healthy.
In conclusion, not all freelancers experience mental illness, but the majority do experience mental challenges in future.
We should all be aware of the challenges that freelancers are having and take the necessary precautions to prevent mental illness because prevention is always better than cure.
Thank You All For Visiting My Blog
---
---