NO BILLS PAYMENT DAYS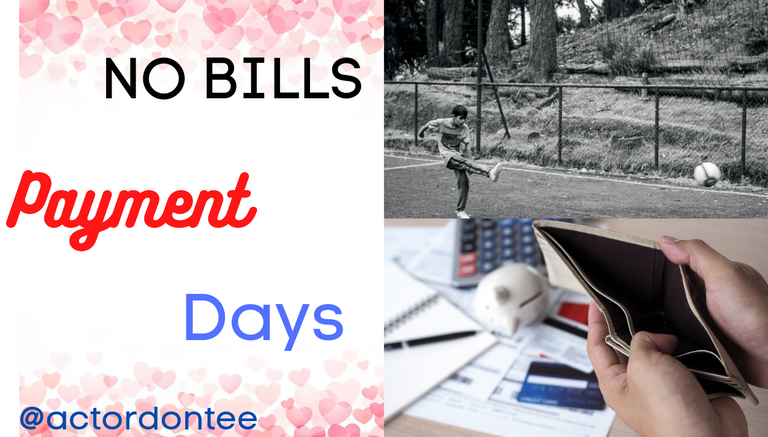 The adult years have taught me a lot of things that I missed from my younger years. When I was younger, I had no responsibilities to take care of.
I have no idea how difficult it was to earn cash because my parents took care of everything.
My father treated me like an egg, and my parents are both incredibly loving. He dislikes it when I get beat up by anyone. While it's true that last-born children often experienced sibling rivalry, this wasn't the case in my case. They treated me like a mirror and were quite kind to me.
Although just one of my sisters ever made it clear to me that I am the last child and must perform my duties as such. In our home, we enjoy eating pounded yam. At that time, my siblings were the ones who pounded the yam, and I was only responsible for washing the mortal.

The most aggravating aspect of washing mortal was that, if I was asleep when they finished pounding, they would wake me up to perform my task.
I can recall a day when I wasn't feeling well, and one of my sisters scolded me by saying she would buy me Limca after washing the dishes (at the time, it was my favourite drink).
After washing the mortal, I asked my Limca. She responded that if I didn't disappear from her side, she would slap me and all her fingers would show on my face like tribal marks. She said I was pretending to have an ailment when I'm supposed to carry out my work. I cried uncontrollably on that day because I was tricked.
There are some lovely childhood moments that I cherished so much.
        Christmas Season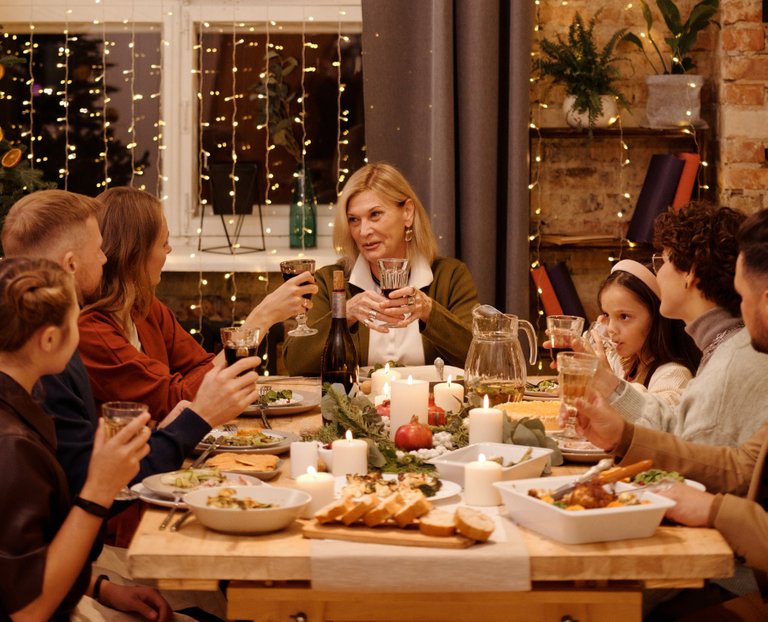 This is the most cherished moment I missed during my childhood days. During the Christmas season, I received a lot of gifts from my parents and uncles.
My mother was a business woman, whenever she wanted to buy shoes for me and my siblings, during the yuletide season. She would travel to the manufacturing warehouse to buy quality stuff. After measuring each of our legs individually, she would use a broomstick. When she gets to the market, this will be used as the sizes
And I guarantee you, my mom never bought shoes for us that were too small, even though she would add an inch to the shoe to allow expansion and I would add tissue paper to the front of the shoe to make it fit.
Who else can relate to this or has a similar memory? Please share your experience in the comments area if you did.

My siblings and I would walk about 10-15 kilometres throughout the town visiting family and friends during this Christmas season. We ate in each home we visited and drank soft drinks there, so you can be sure that this recollection was loving. When we return, we'll all receive monetary gifts, and everyone will keep their money in a secure place. But I used to buy two pairs of four-lens slides that were worn back then by the town's big kids.
The Elementary School Memory
Our parents and teachers are so funny when we were in elementary school, they made us believe that certain professions are the best, and whosoever did not study those courses will suffer. Examples are Doctors, Lawyers, Engineers, Accountants etc. But if you are not serious about your studies, you will become a mechanic and be repairing elite motors.
We once sang, "If you read your books, your shoes will be making noise when you arrive since you will be working in a big firm and looking corporately. But if you don't read your books, you will wear slippers, which make no sound, if you don't read your books.
This song motivated me to be serious with my studies because I don't want to be a mechanic. I want to nut ties, wear a suit and wear big shoes that will make the 'Koko Ka ' sounds, lol.

When I grew up, I realized our parents fooled us, although they motivated us to be serious with our studies and become successful in the future.
I have learned as an adult that childhood memories are extremely loving, and I appreciated not having to worry about finances. My parents provided everything, so I could eat whenever I wanted.
Bills will swallow up everything once money enters today, and occasionally I wish I could go back to my childhood when I had to pay nothing to enjoy life.
Now that I am aware of the sacrifices my parents made, I will continue to express my appreciation to them.
Thank You All For Reading
---
---