How to prepare pan fried rice cake ( Masa). Creativity -Sunday
Hello friends and happy Sunday to you guys. I am very excited to see the new month and also the new Sunday of June.
Look what we have here. Pan fried rice cake. (Masa) Want to know how to prepare it? Then walk with me through out and learn.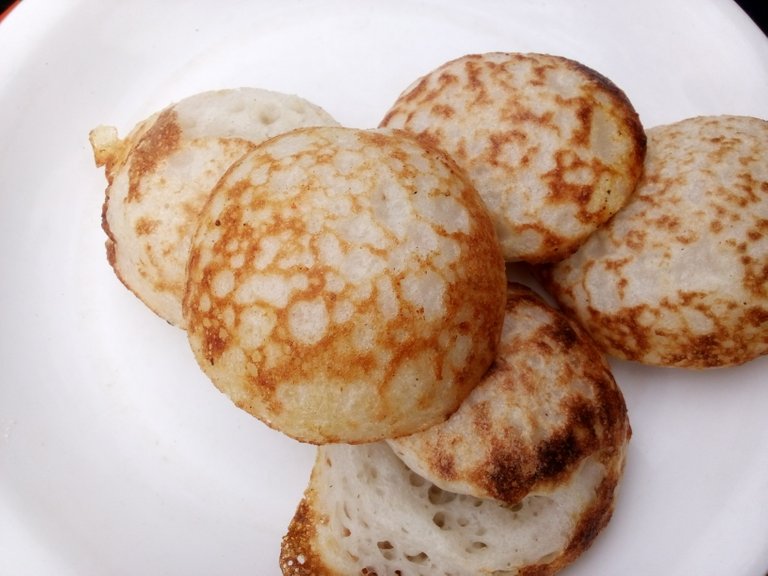 Today we are going to be looking at how to prepare what the Hausa people call "Masa". Masa is a special food for the people who dwell in the northern part of Nigeria. I am from the eastern part of Nigeria, but I learnt how to prepare MASA from the north where I have lived for a very long time. Masa is prepared with rice or maize together with other ingredients as we will be seeing them as we move on. So many people here use Masa to make money as it is one of the food taking by the people here especially in the morning.
Ingredients needed are:
Rice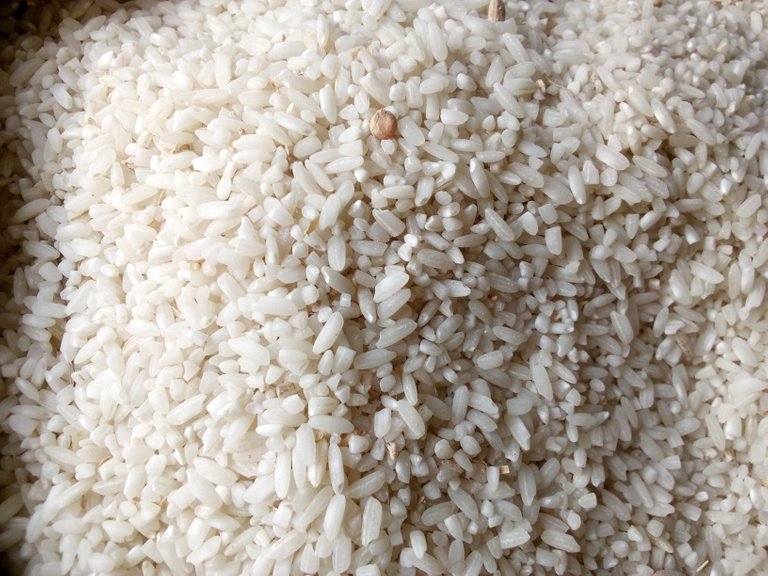 Corn flour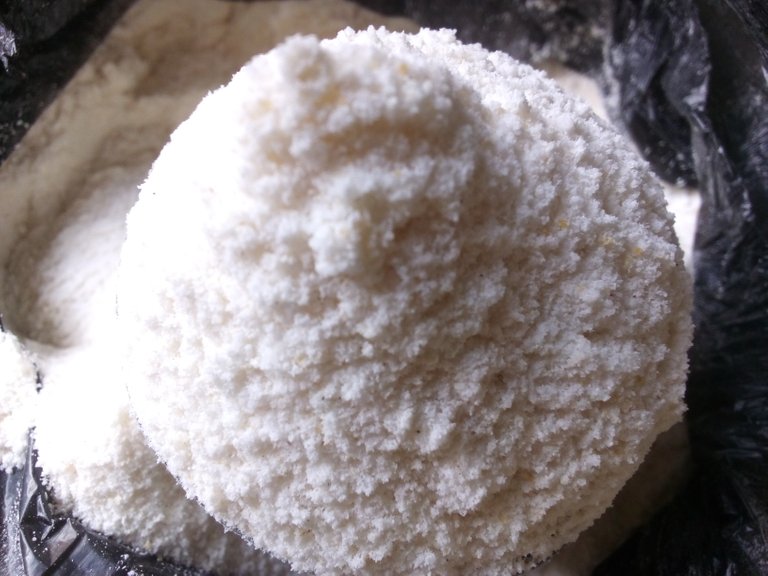 Sugar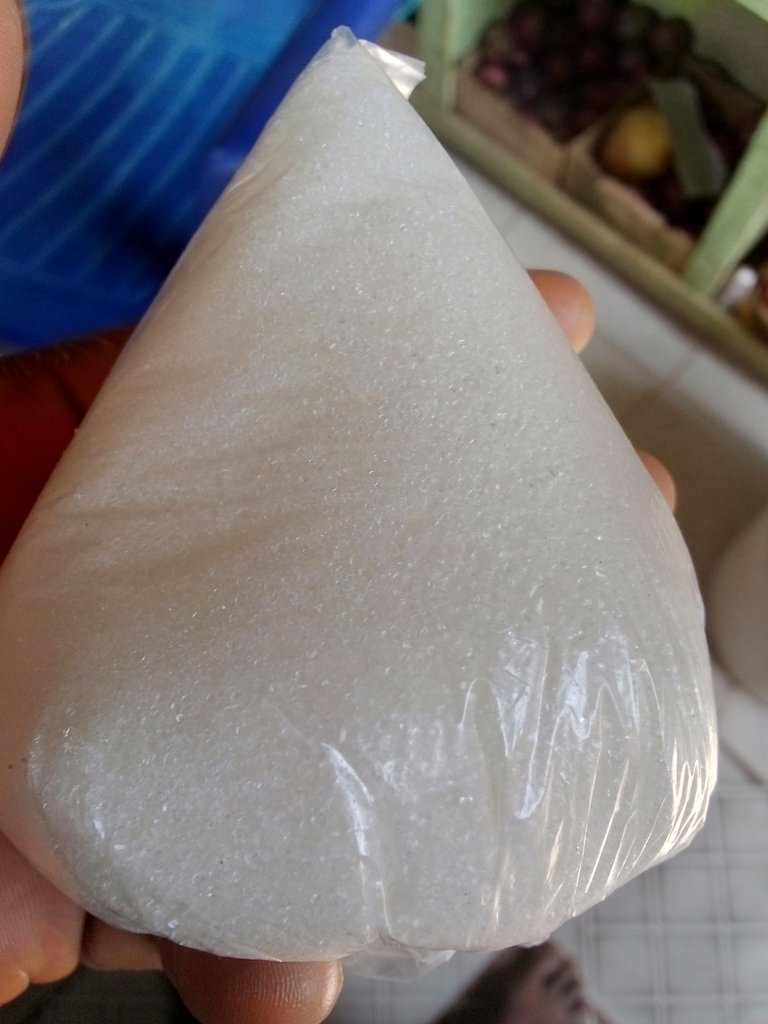 Yeast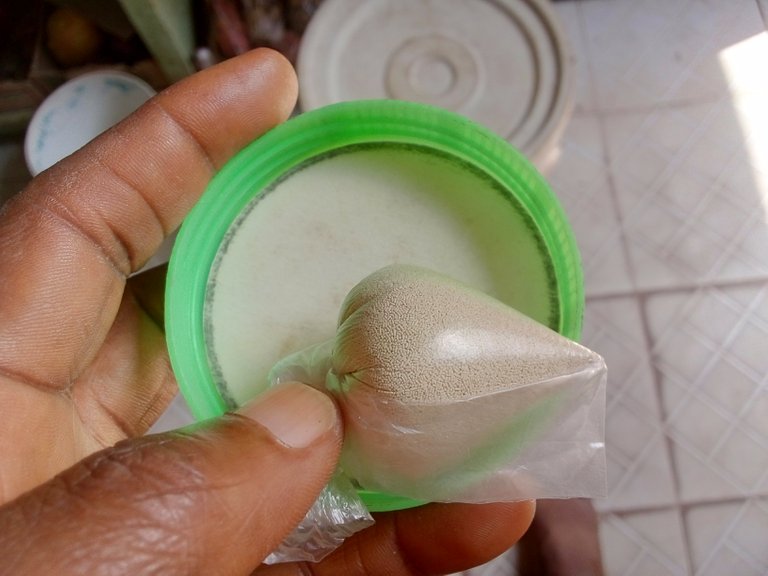 Grandnut oil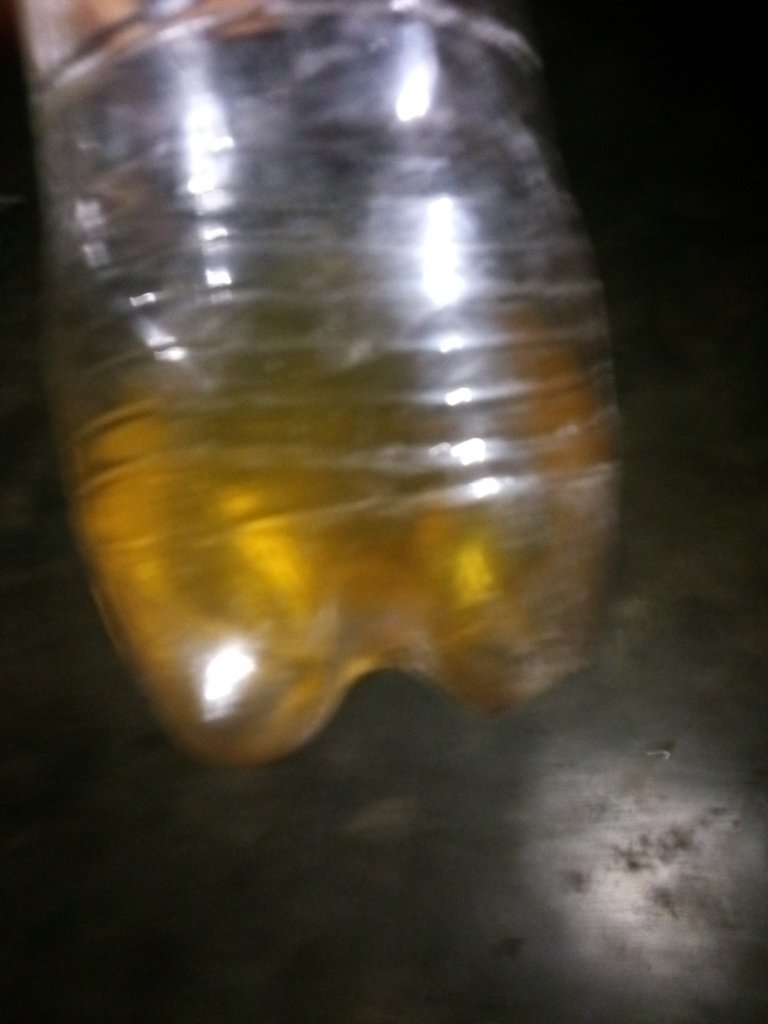 How to prepare Masa-
We are going with the measurement that I used while preparing mine.
👉 Four cups of rice. This is one cup, take four of this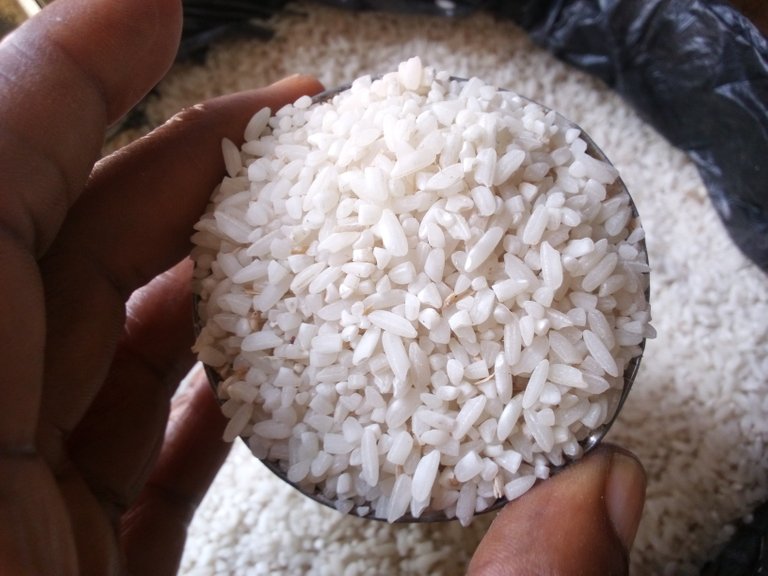 👉 One cup of corn flour. This is just one cup.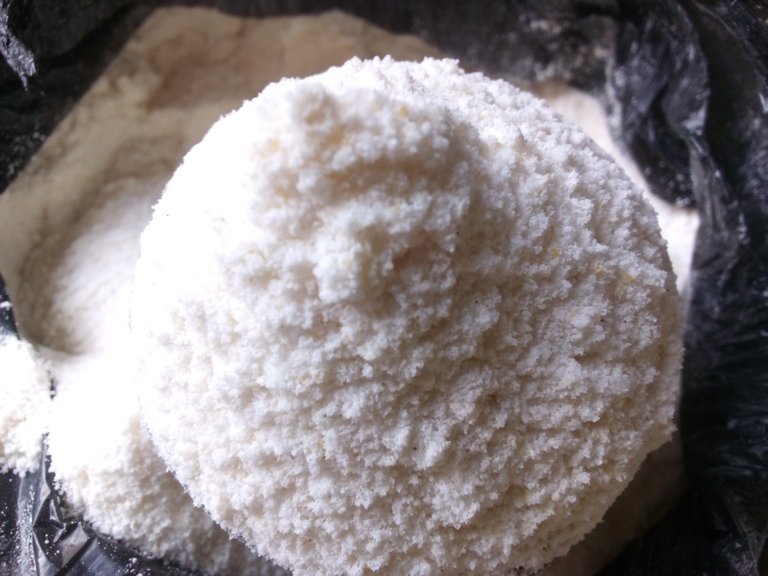 👉One cup of sugar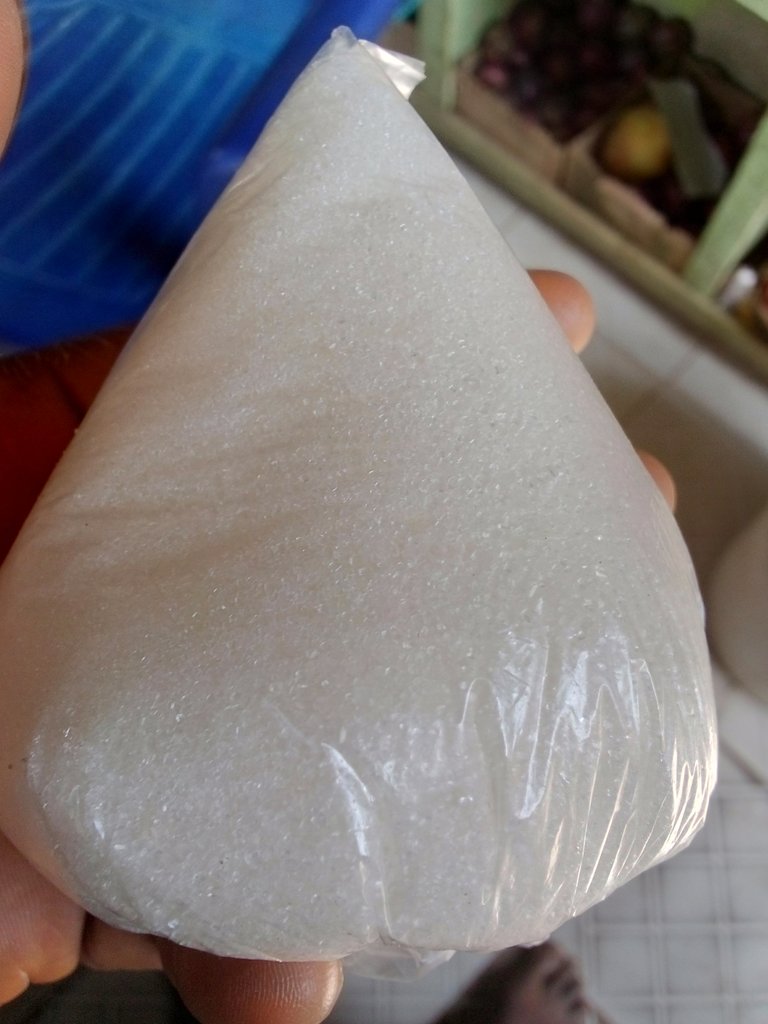 👉 #50 yeast. This is sold for #50. You only need half of this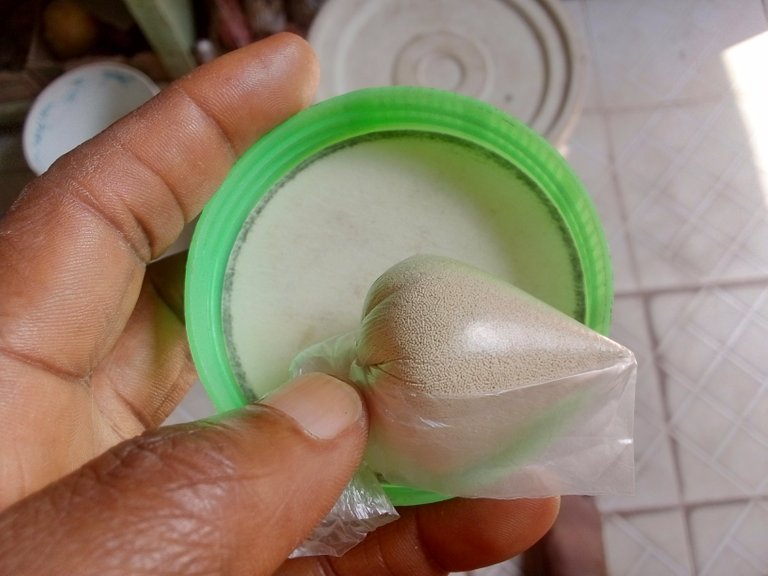 👉 One cup of grandnut oil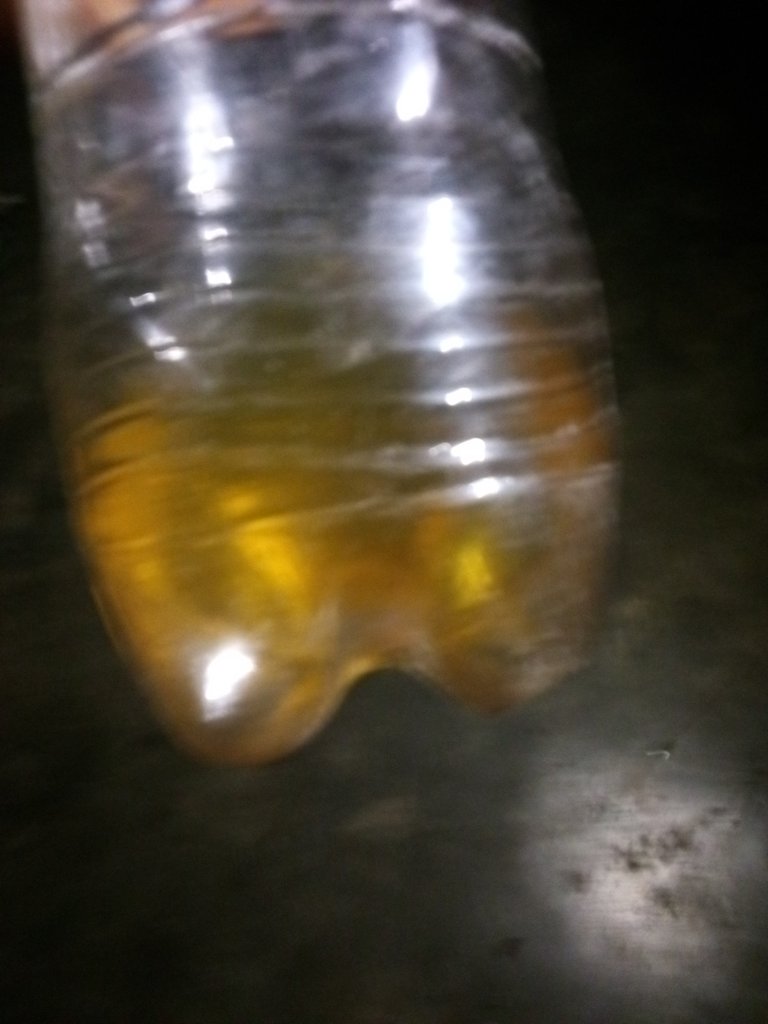 THE WORK BEGIN 👇
Soak the rice in water for two hours
Mix the corn flour in water and boil for twenty minutes. You will cook and allow it to begin a little bit thick, but not as the one that you will use as swallow.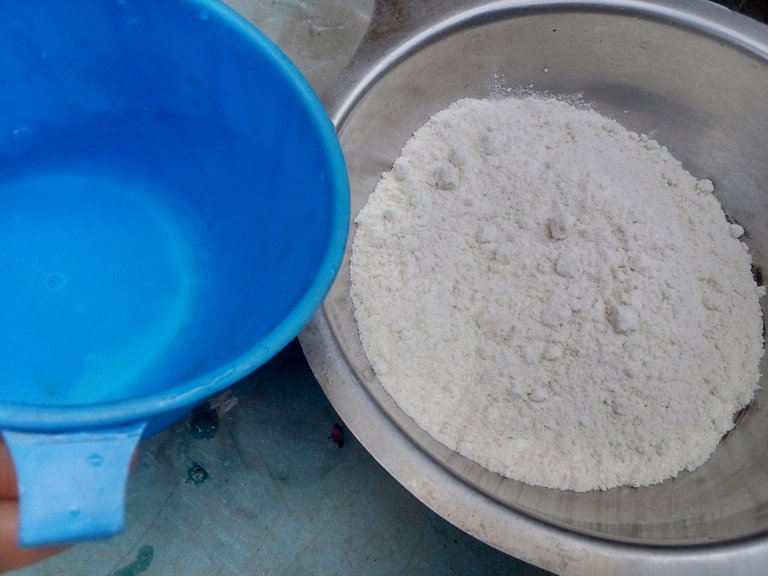 Soak the rice for two hours. Then blend the rice together with the boiled corn flour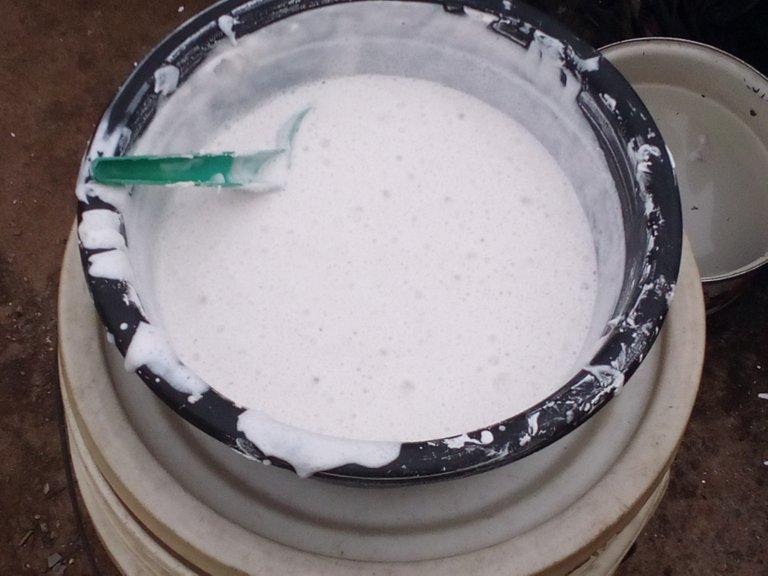 Join them in a big bowl and add your yeast. Just half of this 👇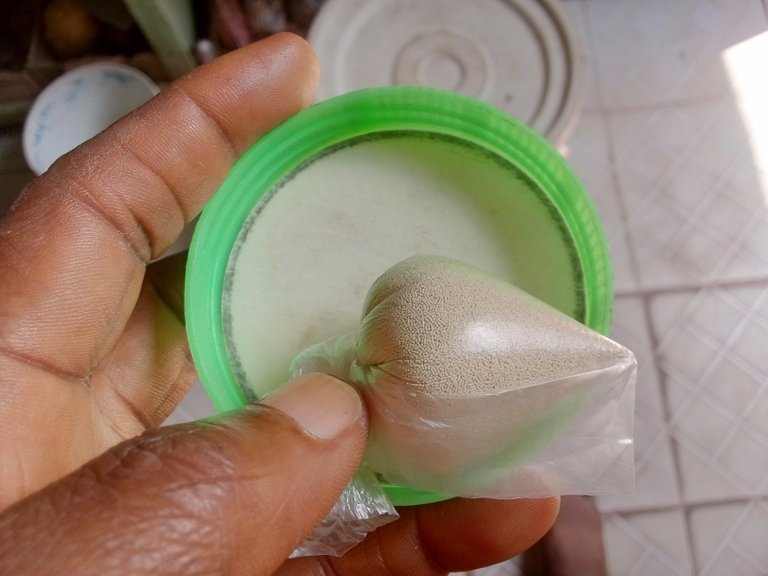 Allow it to rise for thirty minutes. Add just a pinch of salt, then add your sugar. You can add up to one cup of sugar or more. Depending on how you take sugar.
The frying process can start. Remember to use the oil when you start frying.👇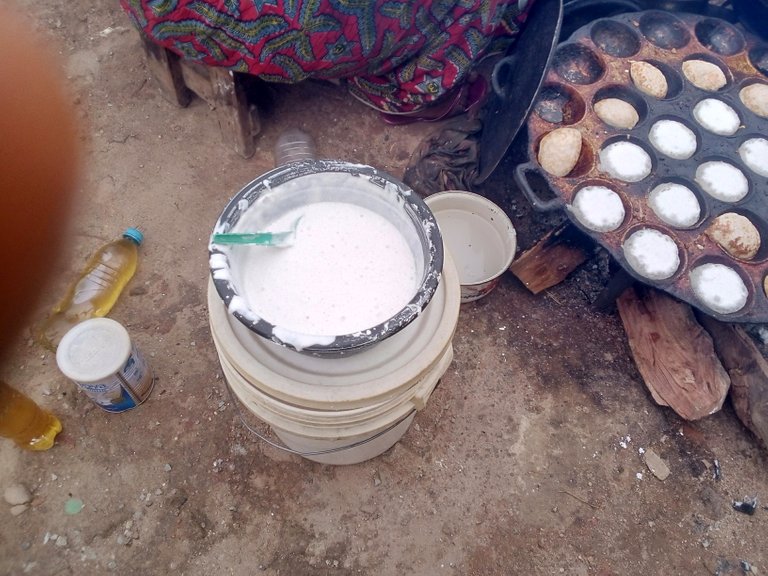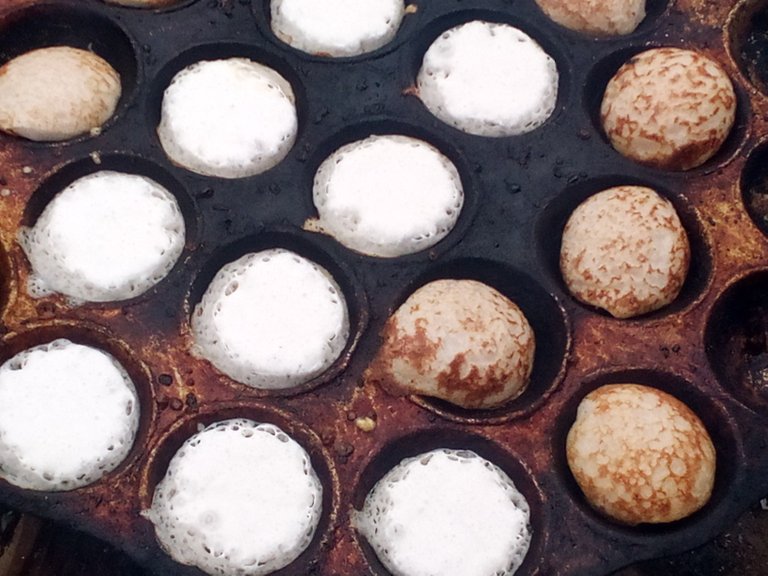 WOW! We already have our pan fried rice cake ready for consumption. Do enjoy your Sunday.
All the pictures belongs to me.
---
---