I keep my wins aside and crave for more/ QC weekly prompt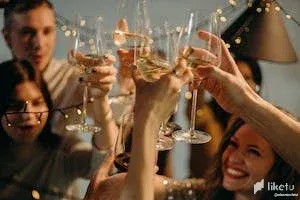 Dwelling on my past achieved goals stands as a distraction. They are like ashes that if one is not careful, will quench the fire. I know that it comes with joy when one achieves a set goal. But after celebration, one needs to push it aside and Walk towards the future that have greater promise more than the goals we have actually achieved.
There was this footballer that his story was told that he won a medal. When his friends and well wishers came looking for him to celebrate with him, he was no where to be found. They were told that he went for training. They people were surprised to hear that he has gone for training. He just won a medal. Why not sit at home to celebrate what you have already with your friends and family. When he finally came back, he told them that what he won is past tense, but that he still have more to win. So, for him, he needs to be trained for the next wins. That has always been a lesson for me. I don't allow my wins to keep me down. Rather, I keep the wins aside and move on to win more. The higher we go, the thougher it becomes. We need to get ready for greater wins.
Thanks for the opportunity to participate.
---
For the best experience view this post on Liketu
---
---