Producing a tasty food from maize and pigeon peas// Creativity-Sunday ( Otupiri)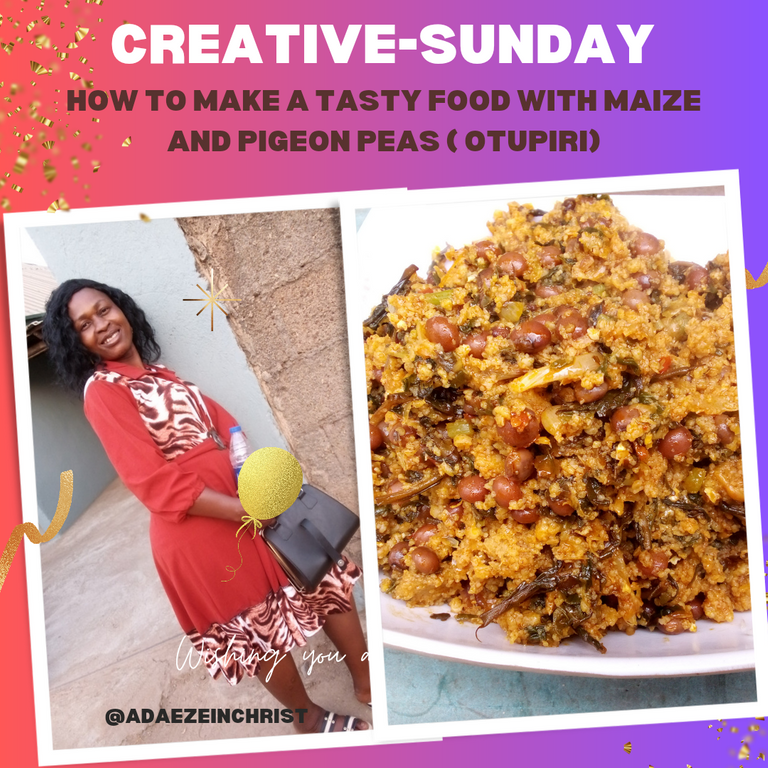 Design with my Canva App
Hello friends, is another great Sunday for us to celebrate life with friends.
Today I will be bringing to you the way you can make a very tasty food with maize and beans. It is our traditional food which takes two days to prepare. Don't let me scare you, it not that difficult to make. We are used to it, so, when we want to make it, we just start the preparations from the previous day which will at the end give you a very special food.
The food is mostly prepared by the people from the eastern part of Nigeria called the Igbos. Though it is mostly eating by some parts of the igbo people called the NSUKA people. Like I said in my last two Sundays post, this set of people can actually made a very delicious meal from either rice, beans, yam, maize and another grain you can think about. Until I came to that land, i never knew that they are this skillful at making special meals. Enough of that, let's move to what we want to cook today.
THE NAME OF THE FOOD - Otupiri.
INGREDIENTS NEEDED FOR THE FOOD
👉 Beans: it is called - fio - fio by the Igbos. In English is called pigeon peas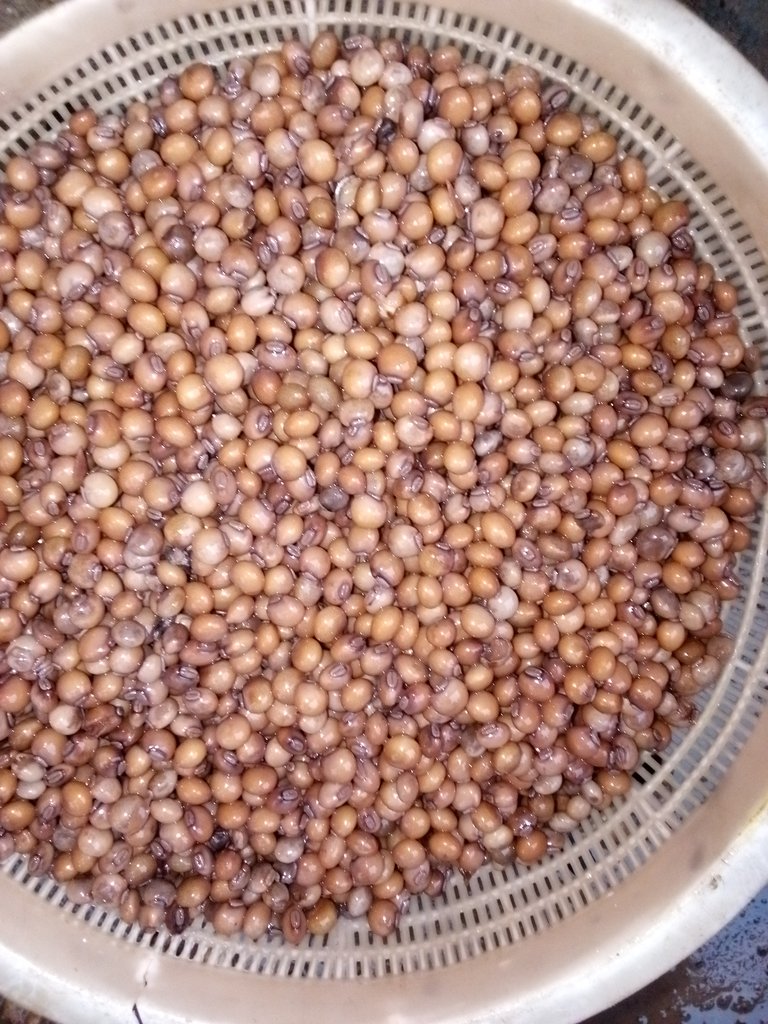 👉 Maize. Preferably, red maize. But if you don't have the red maize, you can use the wight maize, just that it will consume more oil.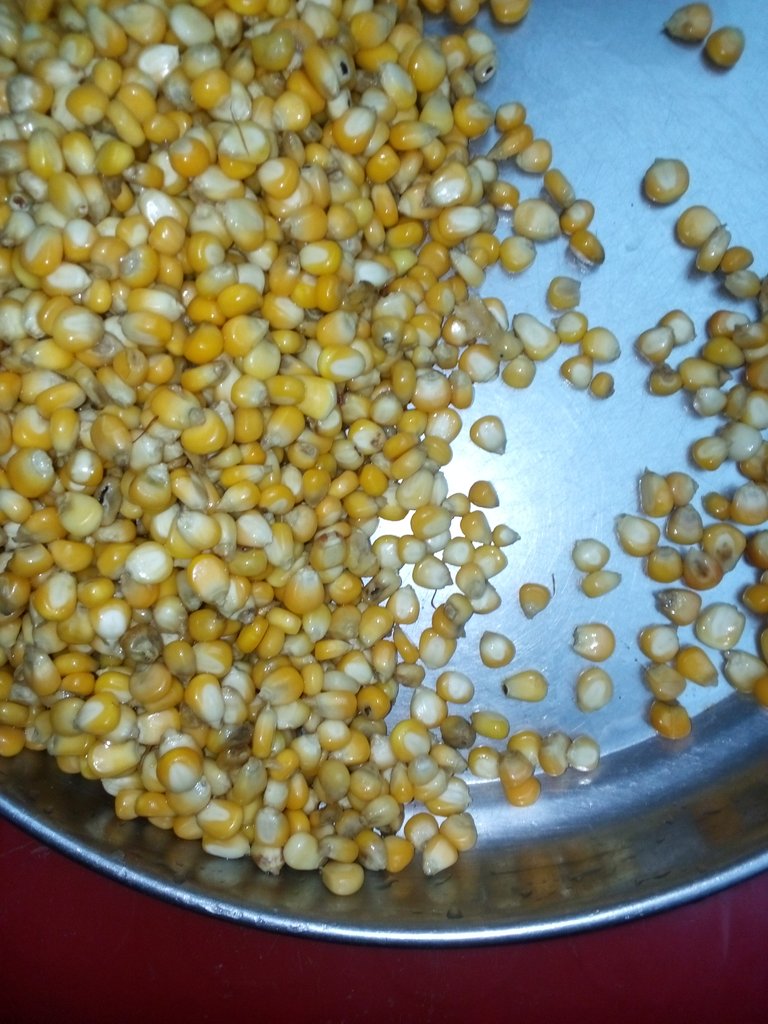 👉 Red oil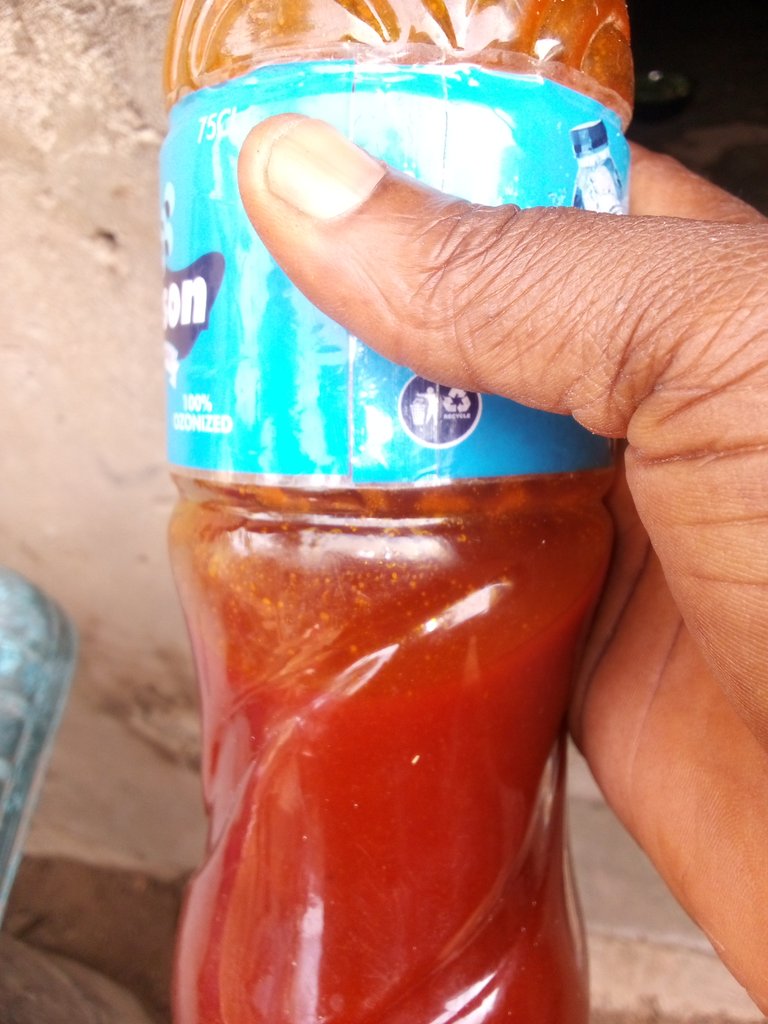 👉 Onion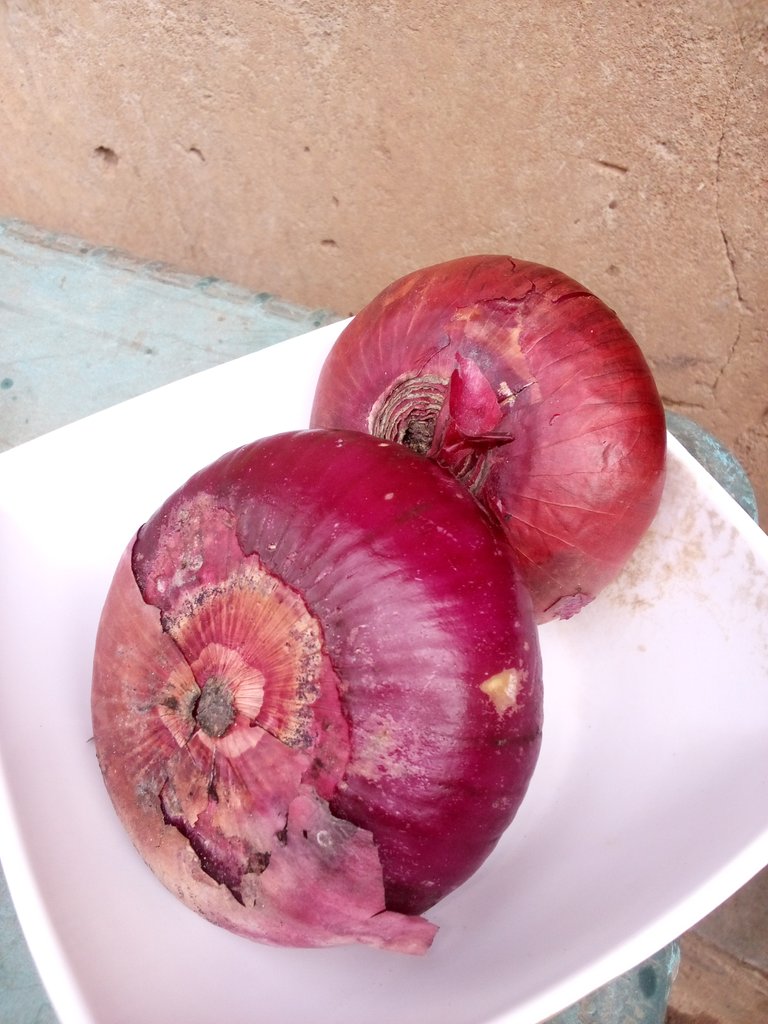 👉 Pepper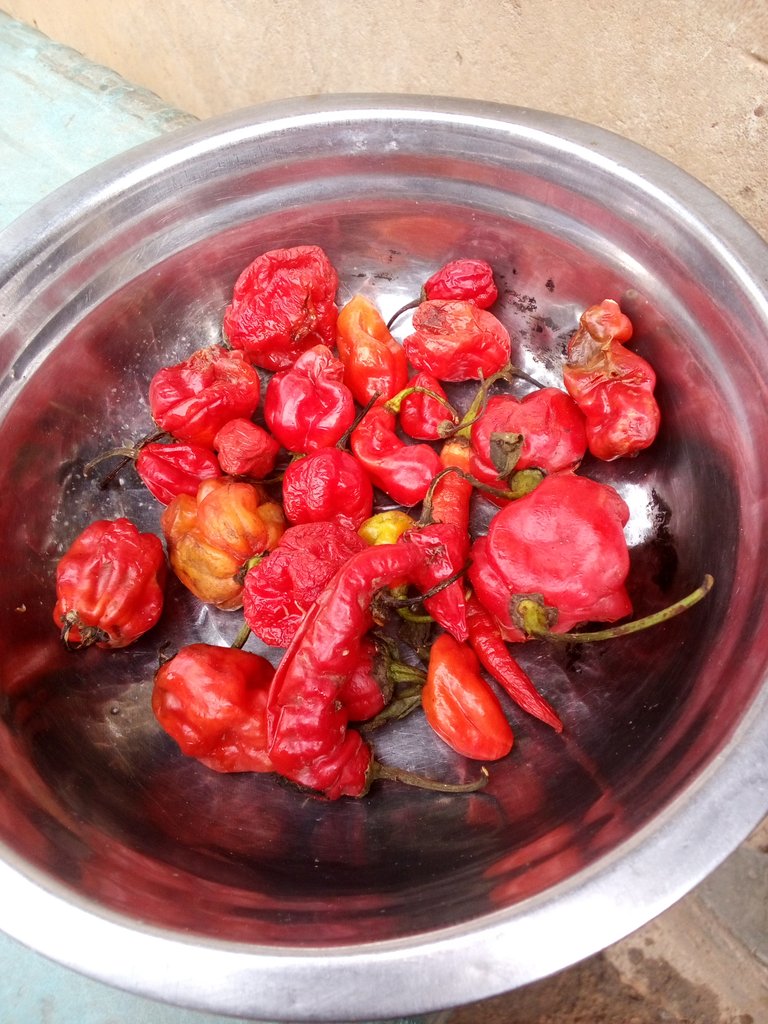 👉 Salt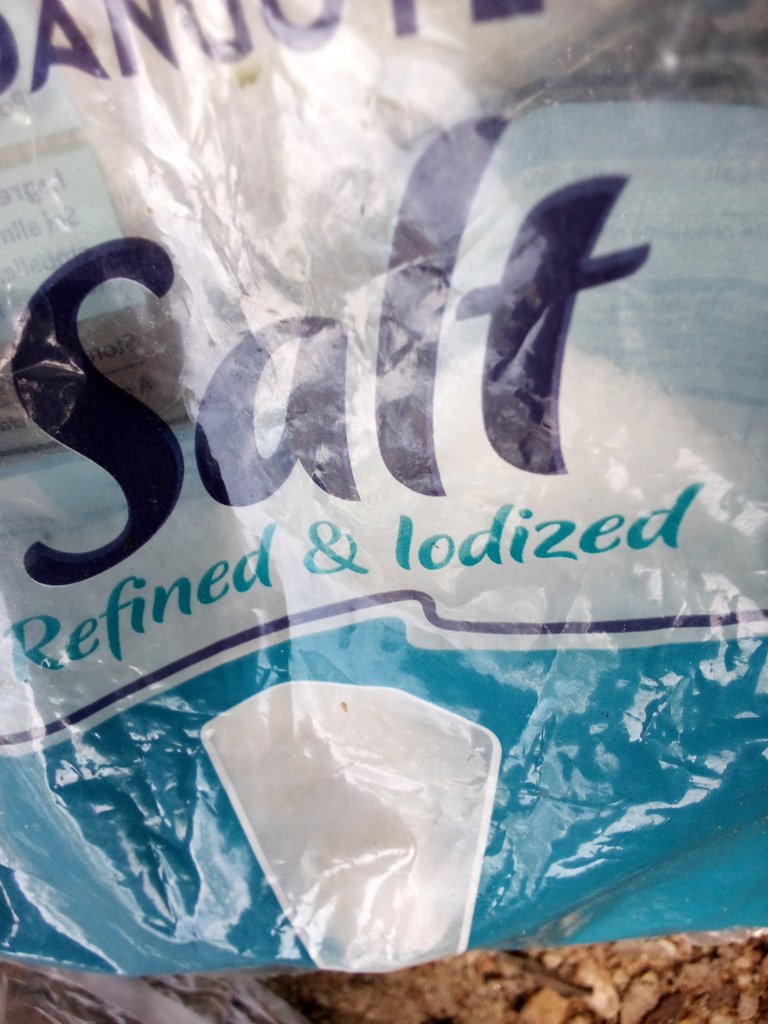 👉 Maggi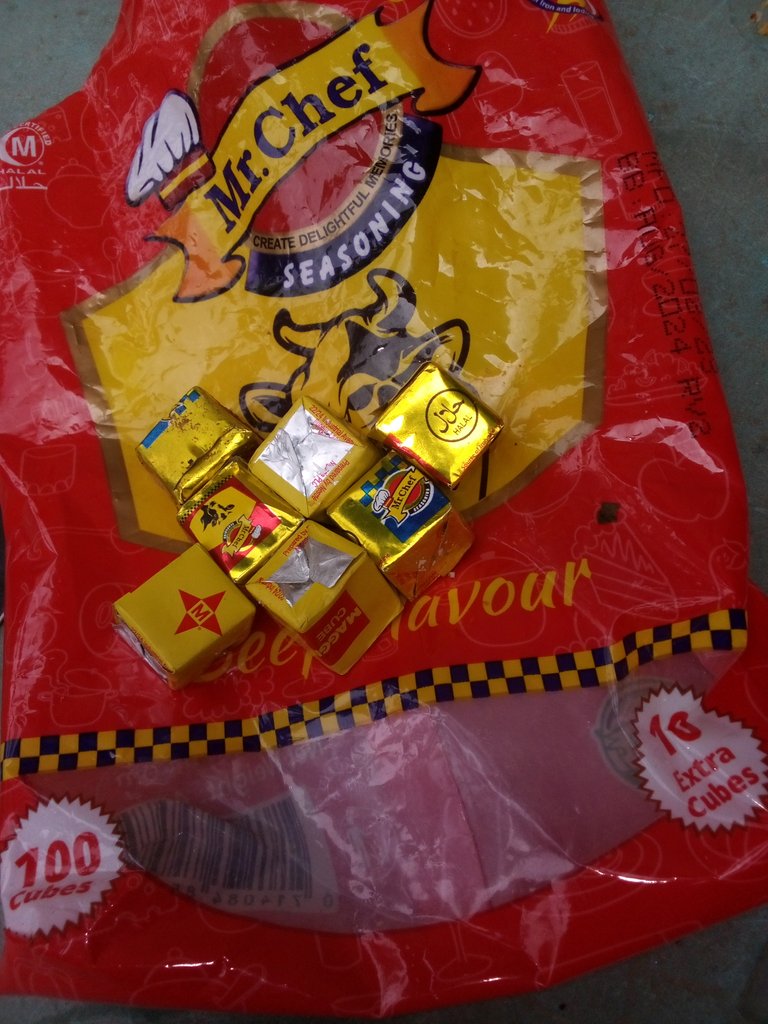 👉Bitter leave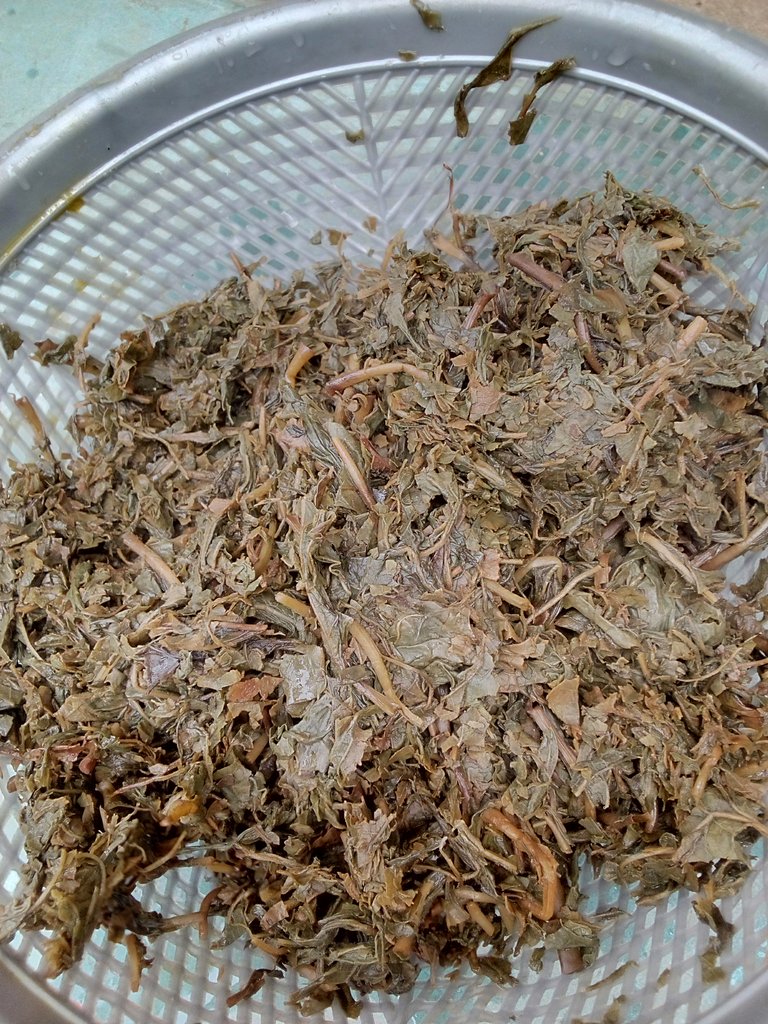 👉 Spinach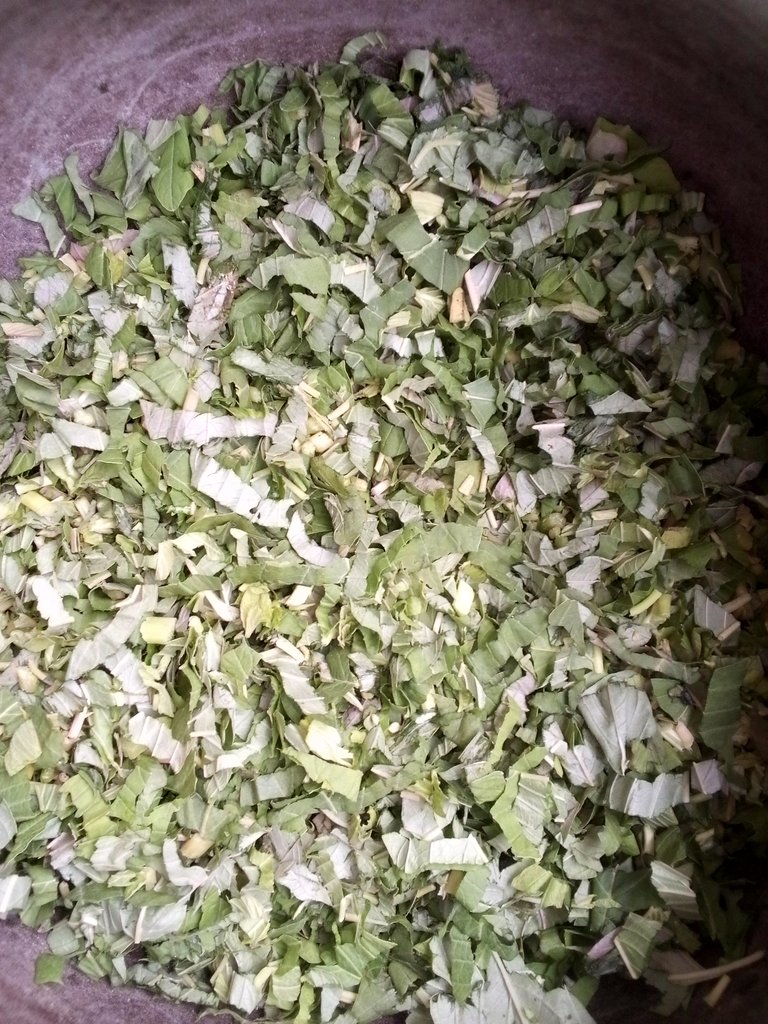 PREPARATION PROCESS -
Soak the maize in a boiled water overnight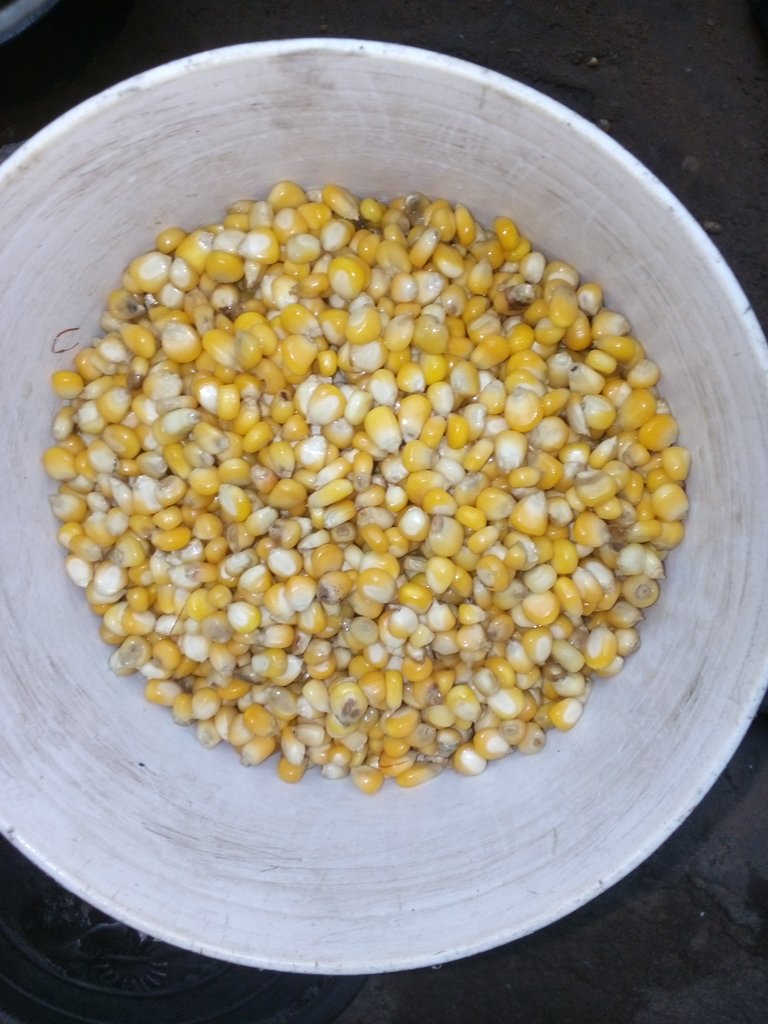 Take the maize to a granding machine for granding. The machine will have to be losed. Not blending please. You just need it to be granded to give you this size.👇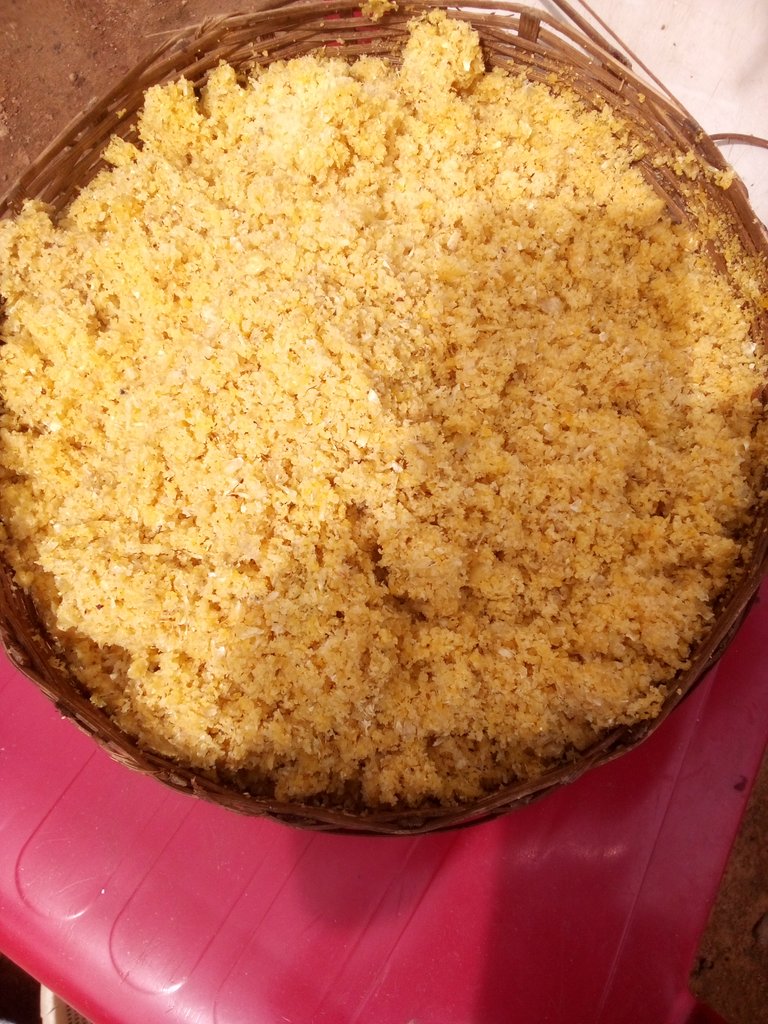 Wash the beans and use a big pot to cook. Reason for the big pot is that, you need a big pot because you will have to cook both maize and beans together. Just keep following and you will understand.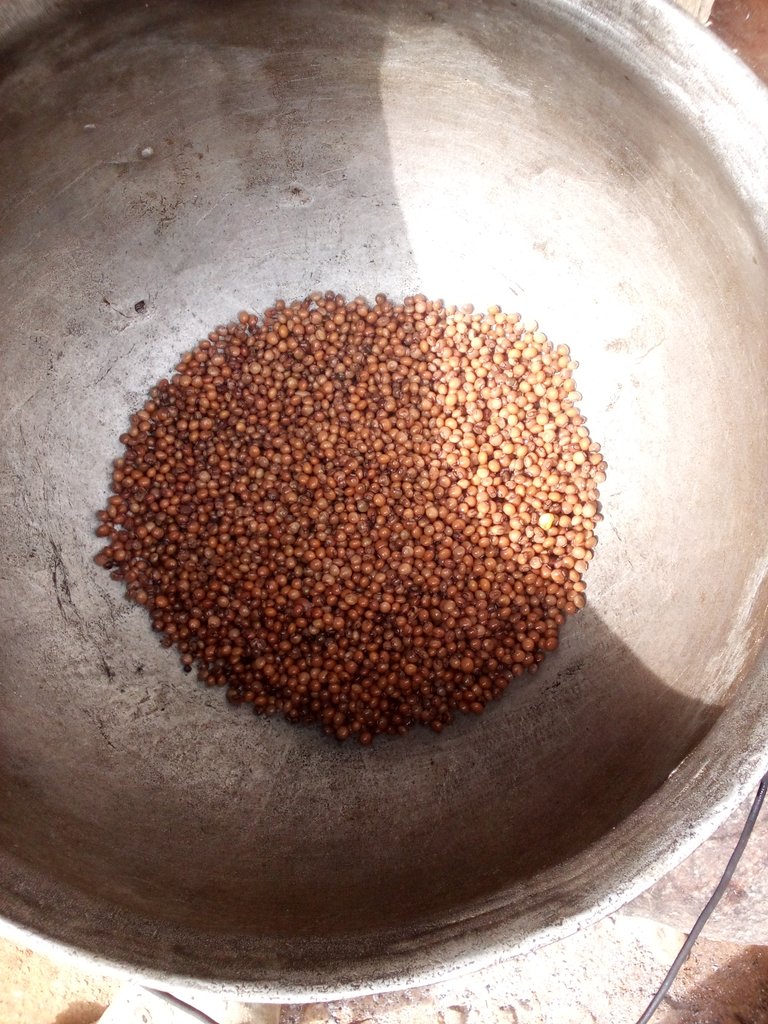 Use a big basket to put the granded maize inside the pot. 👇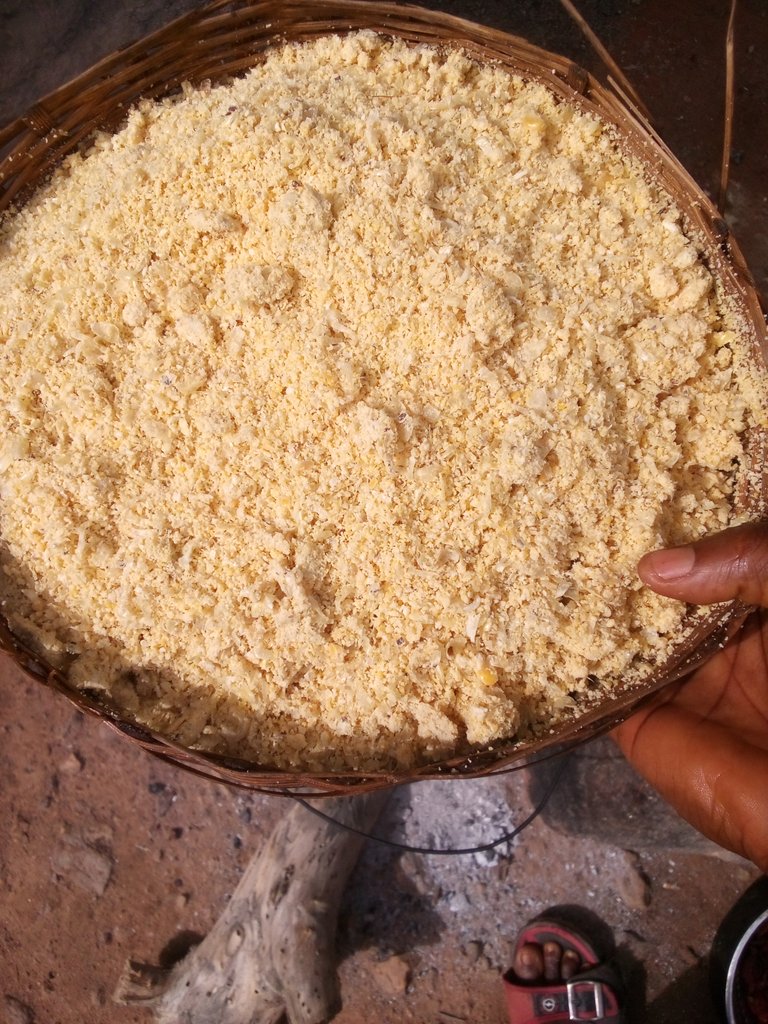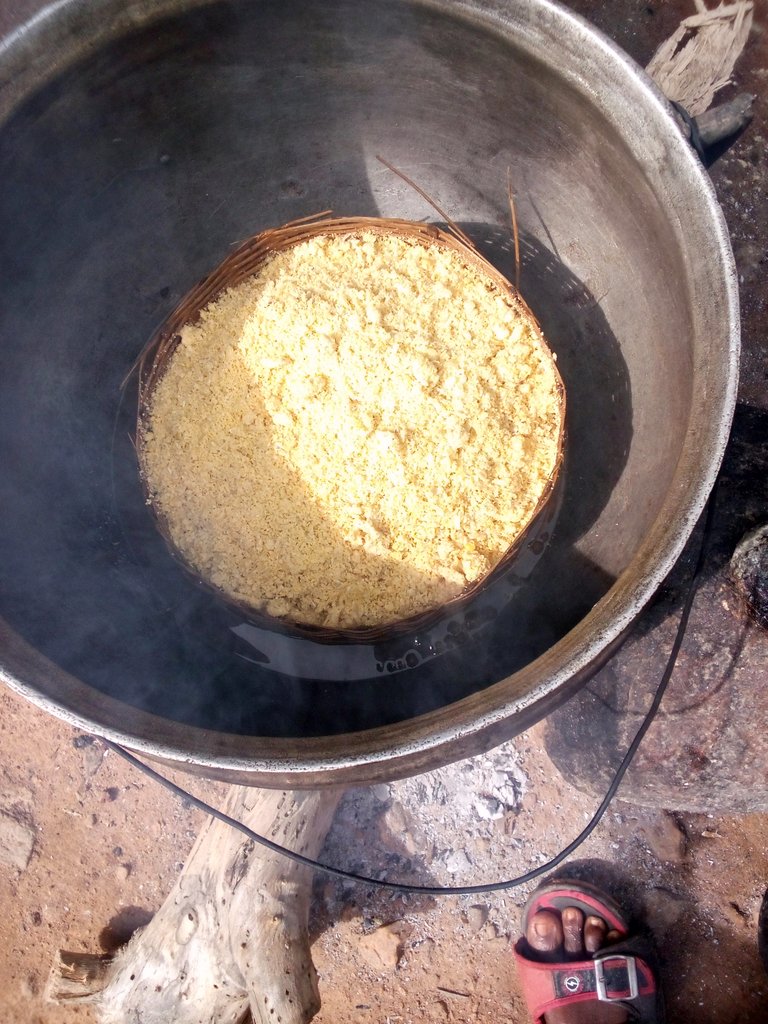 Cook for four to five hours. Make sure that the water will not touch the maize. You will need to be adding water from time to time so that it won't get burnt. That means you have to be very close to the pot to always check the progress.👇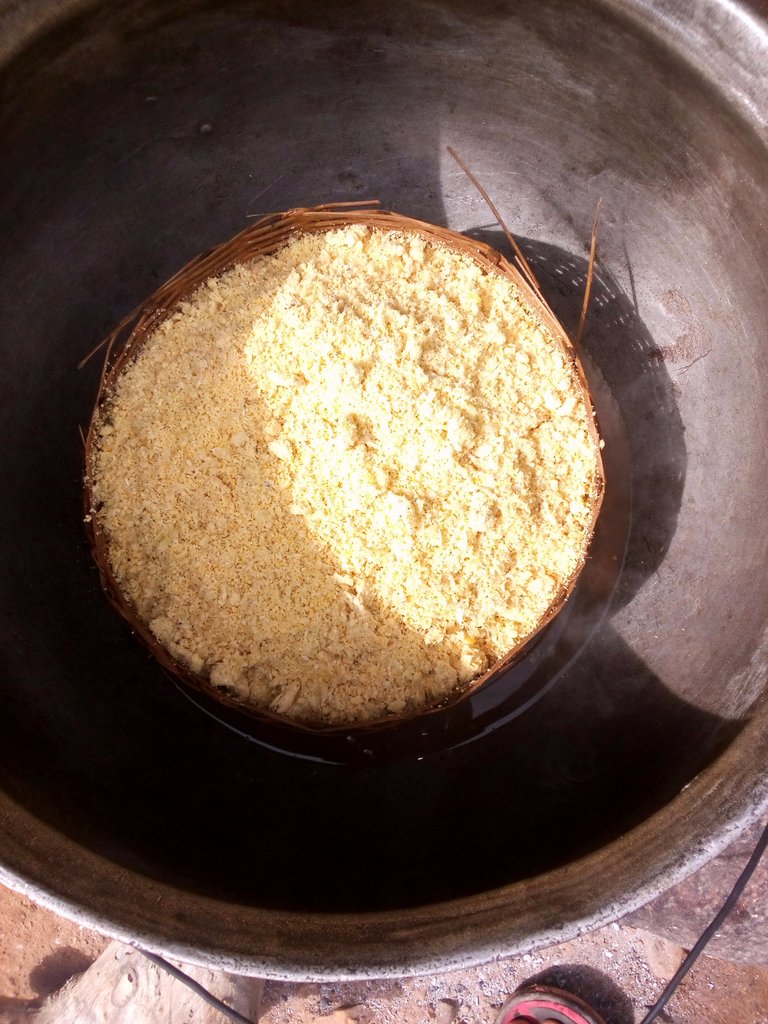 Blend the pepper, slize the onion and also slize the spinach.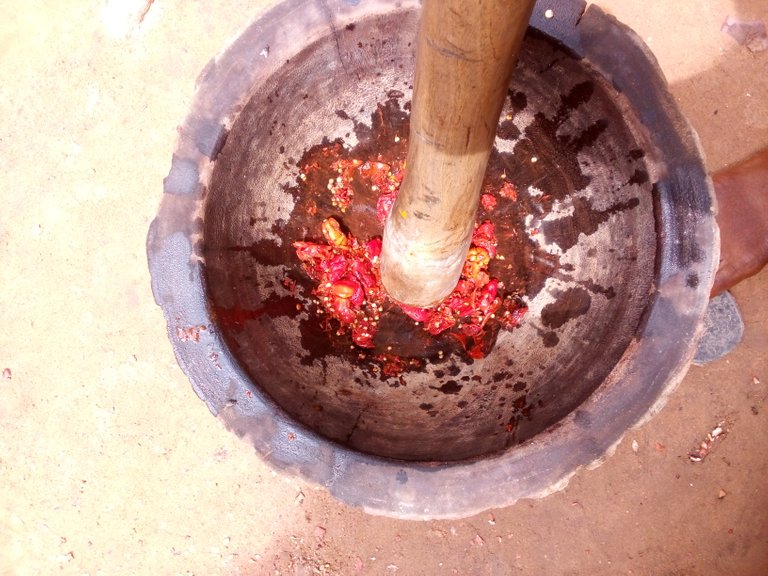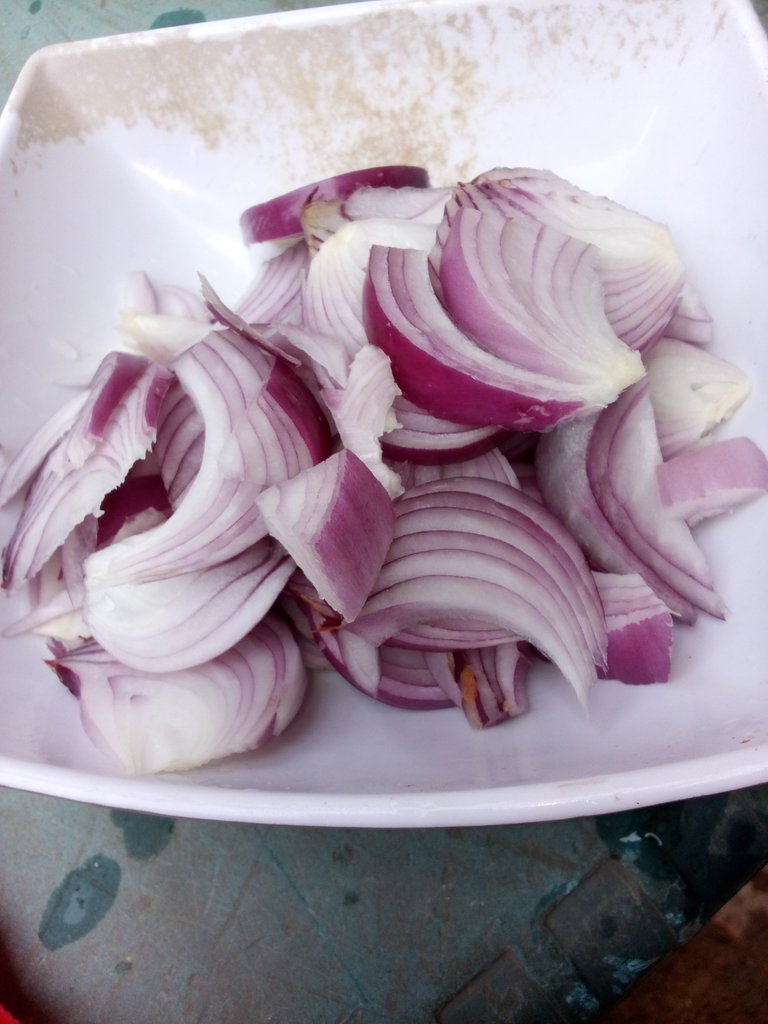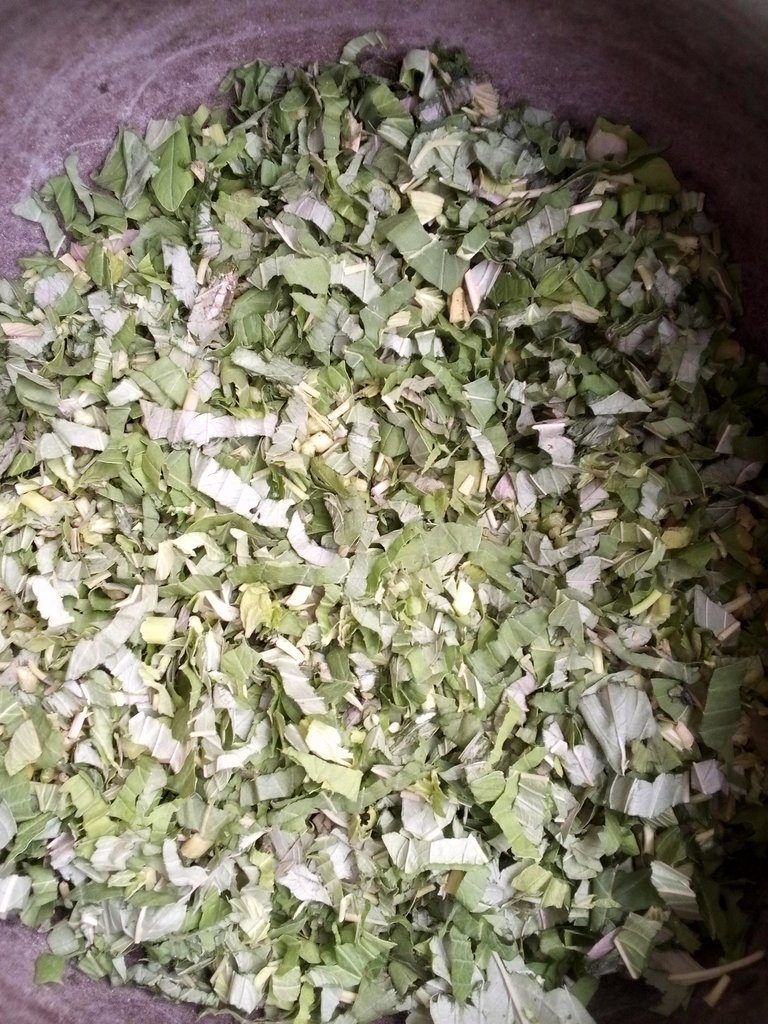 After about five hours, you bring the maize out , then remove the beans too. Start frying the onions. Add the pepper, maggi, and salt. Fry for about two minutes. Add a little water. If possible, add the water from the beans.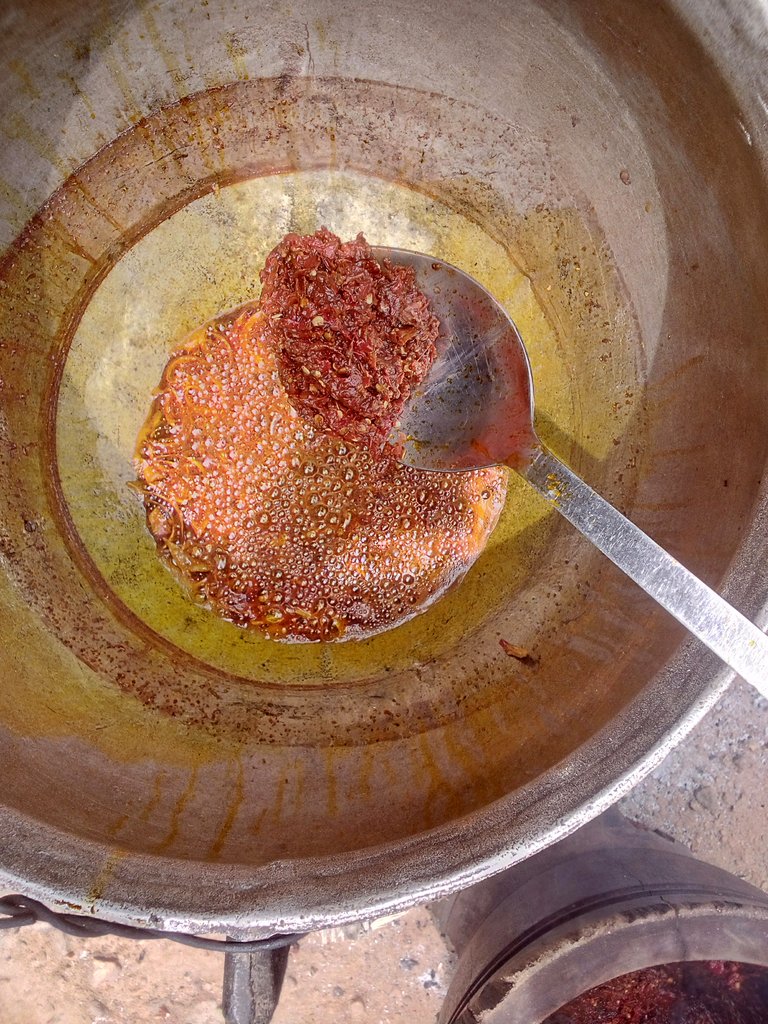 It is time to add the vegetables.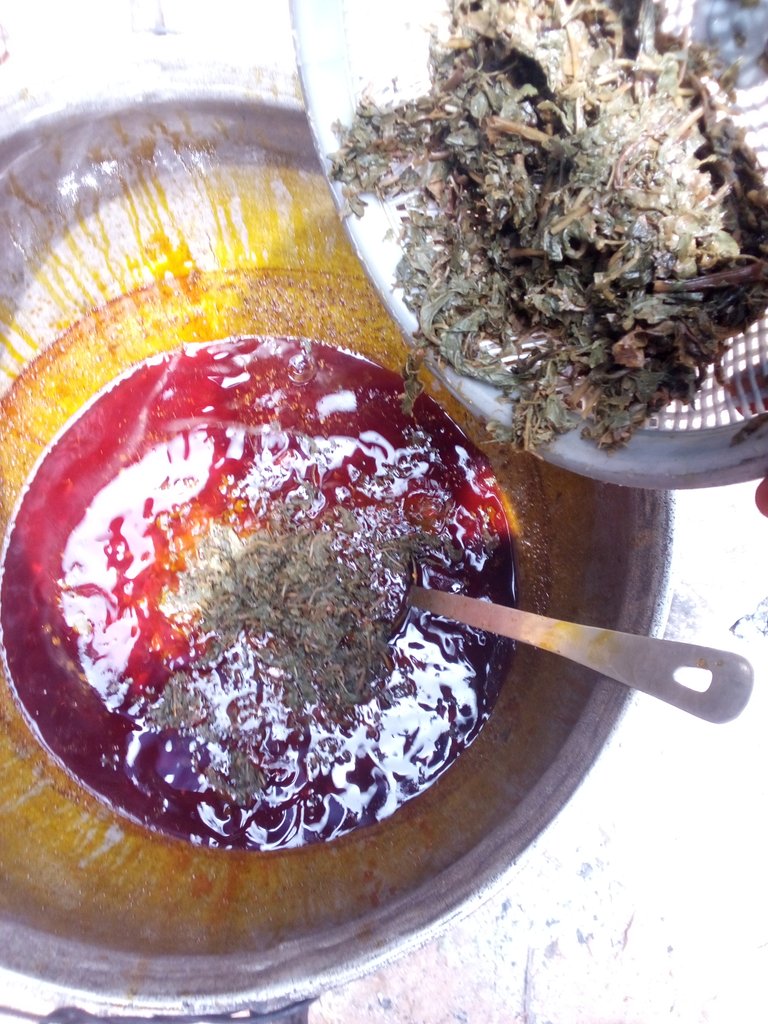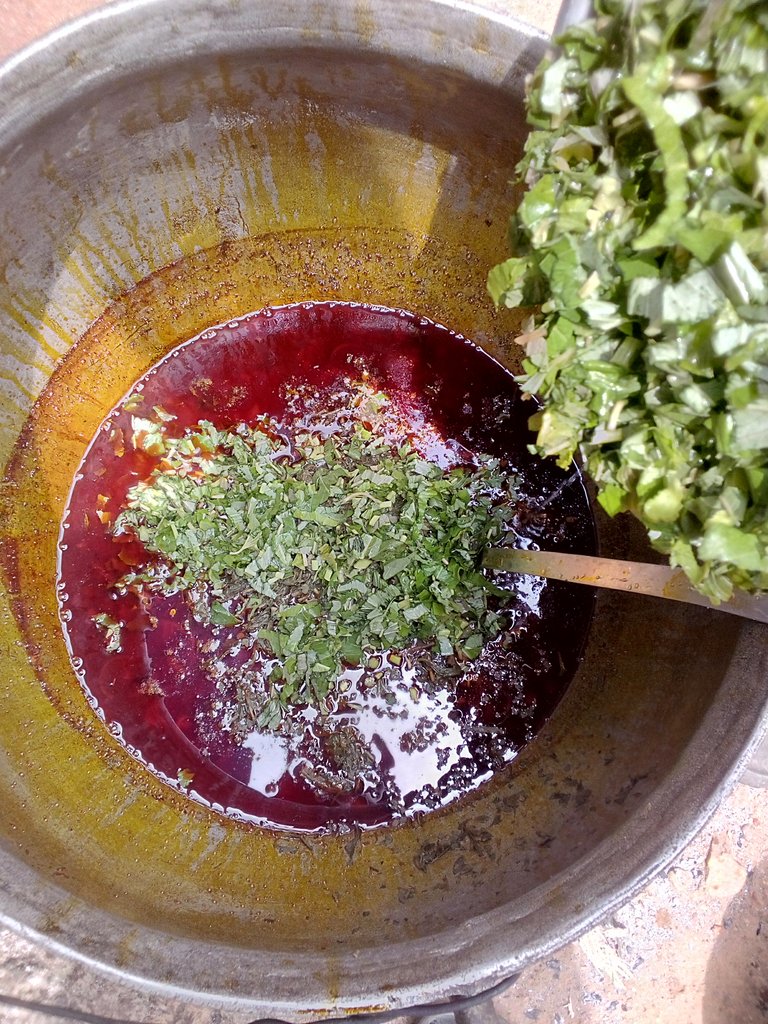 Allow it to boil for a little time, then add the maize and beans.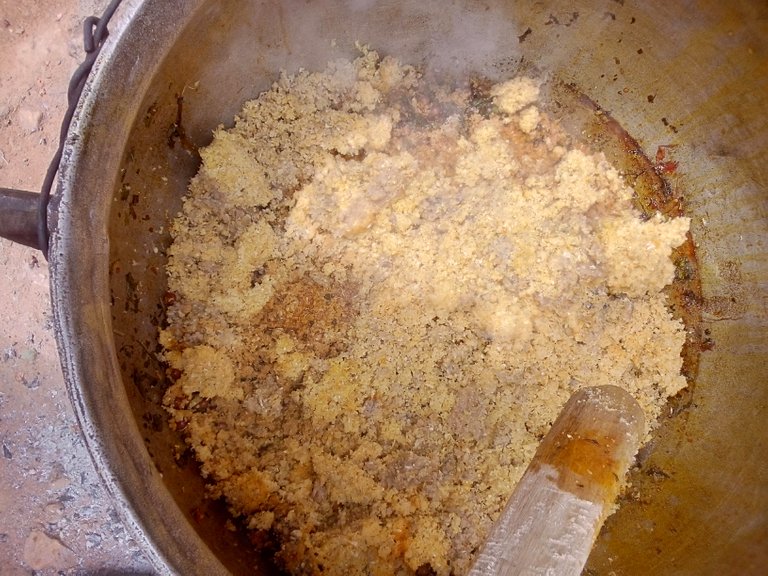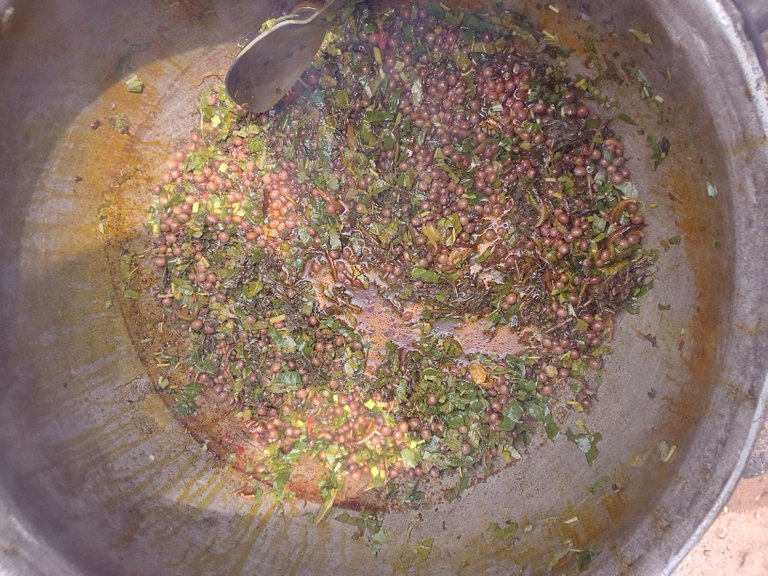 Mix very well. Your food is ready to eat.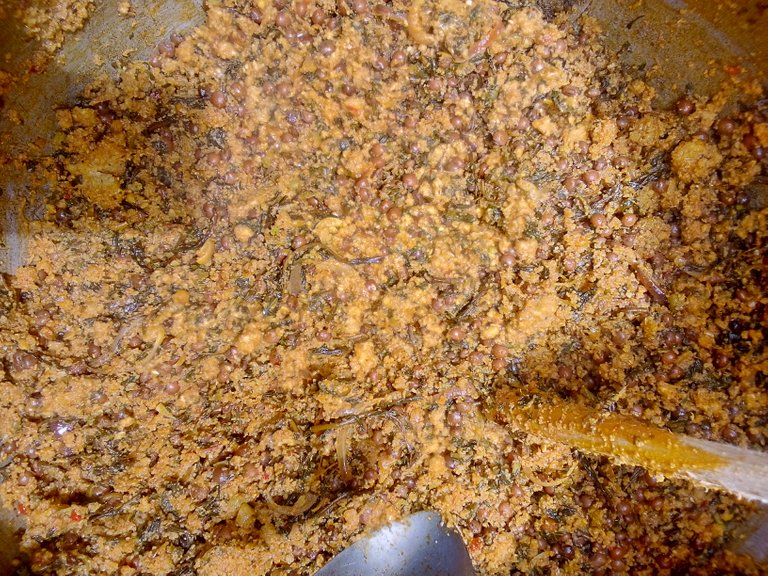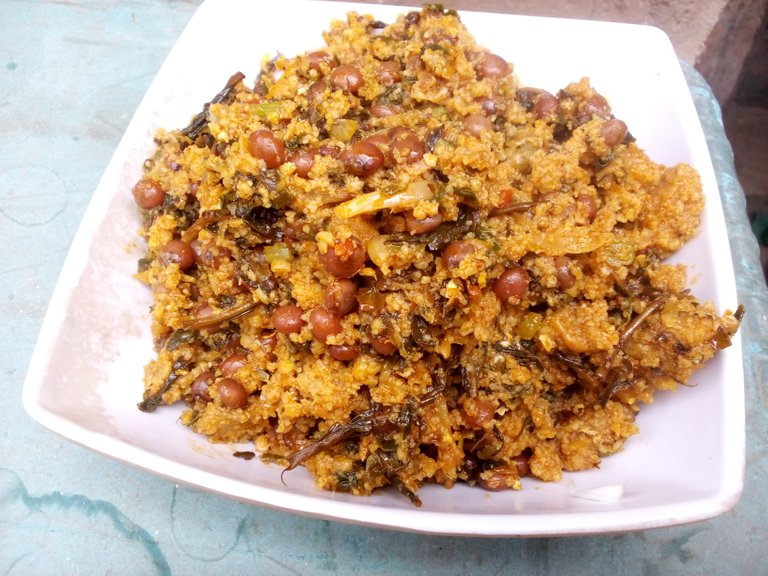 Thanks for visiting my blog today. Do have a great Sunday celebration. God bless you.
All the images used in this post belongs to me.
---
---