The reasons for scarcity of water and the solution. (LOH #137)
Hello ladies. Welcome back to my blog. This is another great week with the ladies of hive community discussing about the scarcity of water. I decided to go with this topic which happens to be the second topic. Week 137 is bringing out the one of the major problems that causes water scarcity, the dirty water that people drink as a result and the solution to this problem.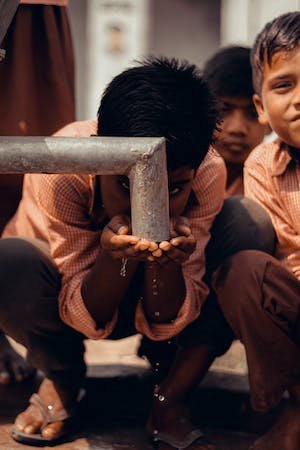 source
People living in rural areas in my country suffer from scarcity of water. Because the live far away from the city, they don't get to receive all the social aminity that the people in the city get from the government of the day. But I think is not sopposed to be so. Why? Because everyone have the right to good road, good water, good hospital and also good schools. When they don't get it, it means that we are marginalizing them. They need all the care that the can need.and when the don't get it, so many things will go wrong.
WHEN THERE IS NO GOOD WATER, THESE ARE THE CONSEQUENCES -
Unhealthy people will be produced
Growth of the individuals will be redundant
The land will be polluted with different disease
There will be no good food also
Scarcity of water makes the people to drink anything that looks like water without minding the problems that will follow. Therefore, the community should allow it's people to live without good water.
SOLUTIONS
Government should move round the rural areas and know the problems that the people are facing and provide solutions to the people's problem.
Individuals who are well to do can also provide water for his own people. Let's not always wait for the government
Communities can join hands together to make good water for it members. All the people in the community make contribution towards that project.
Politicians should also help the people by fulfilling their campaign promises of bringing good water when elected.
In summary, I believe that we can contribute our own quarter without waiting for the government who don't even know that we exist.
---
---