This baby stayed for one year and three months in the womb.
Who knows tomorrow? Nobody! Don't laugh at someone because of what he/she is going through at that moment. 🙏 Because you don't know what tomorrow holds for that person.🤫
Happy Sunday to everyone in the house. Welcome back to my blog. I believe that we are all doing well this beautiful Sunday afternoon.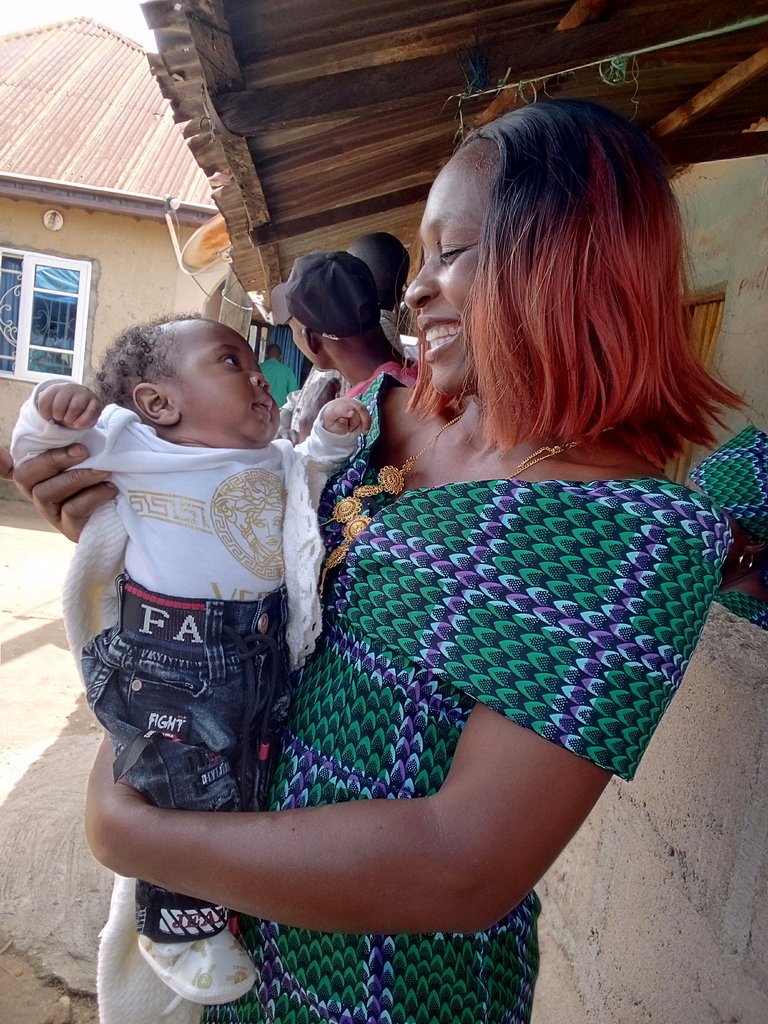 This picture is mine.
I want to join my friend and also a very good neighbor of mine who dedicated her child in the church today. I once made a post telling us how God gave some one very close to me a child after she have waited for about eighteen years. For that particular post, I talked about his baptism in the church and he was given the name "Israel"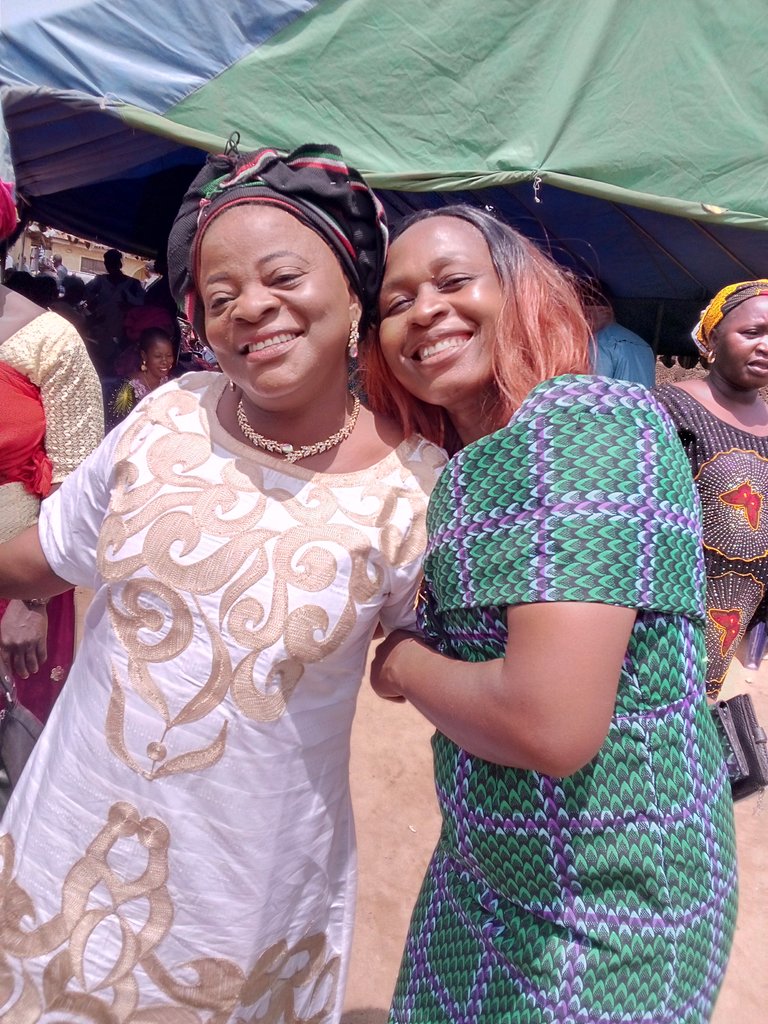 This is the baby's mother.
This picture is mine.
But for today, I want to talk about the miracle that took place even before the child was born. As at the time that she was pregnant, all hope was lost considering the situation at hand. The mother who was pregnant became too sick that she was rushed to the hospital. Just a day after she was admitted into the hospital in Jos plateau state, she lost consciousness. She went into coma for three whole days. She was supported by a life machine so that she can at least breath and also help the baby inside her to be alive.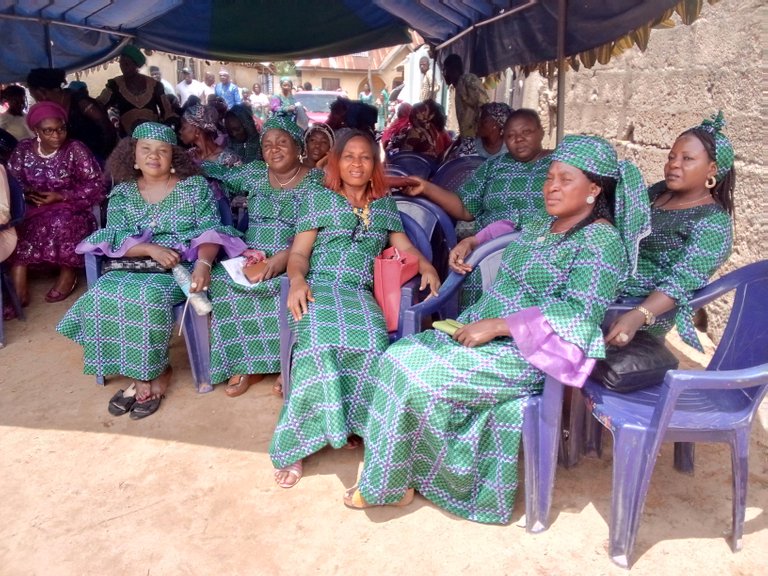 This picture is mine.
After three days, she was revived, but she stayed away from home for good five months, receiving treatment. The next that we saw her was when she was about to put to birth. To God be the glory foe her safe delivery.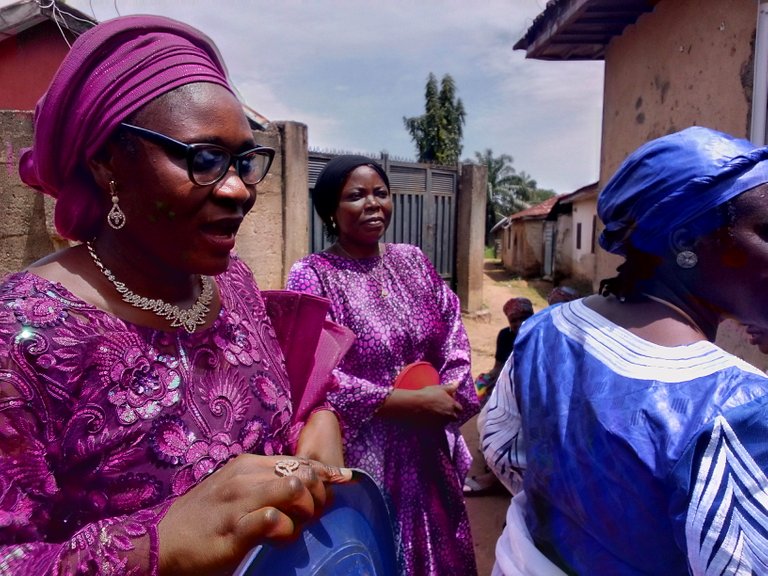 This picture is mine.
The child stayed in the womb for a year and three months before coming out. I have been hearing stories like this before now, but it has happened before my eyes. This is first hand story, not hear say. Hahaha 😄. God is great indeed.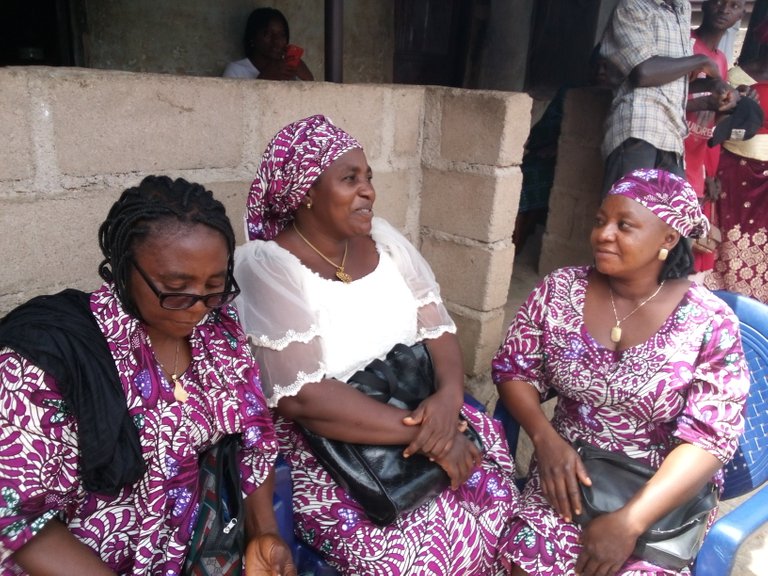 This picture is mine.
Today happens to be the day of the child's dedication in the church. It took another shape. We had people from different parts of Nasarawa state trooping in and out of the family's house.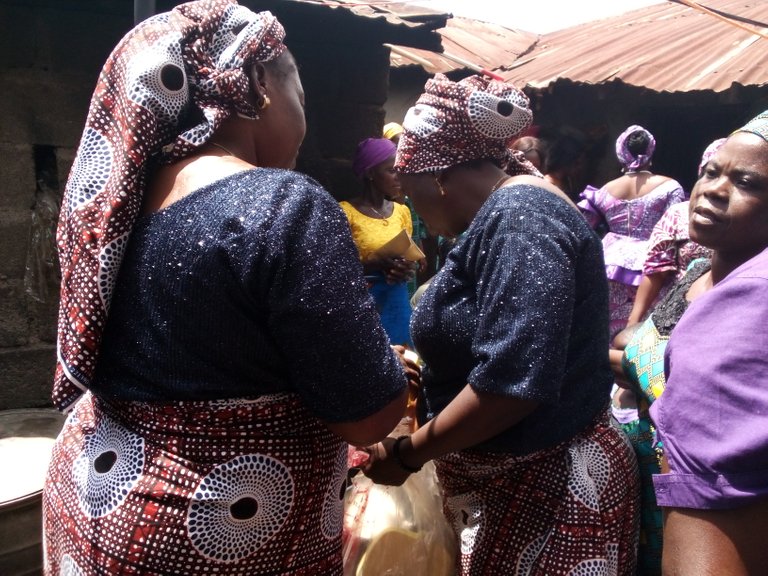 This picture is mine.
In order to celebrate with the family , we came out in different clothing called "I shall be" we had up to four different groups wearing different clothes and design. The occasion is actually a big one. Considering the fact that this child came after eighteen years of marriage.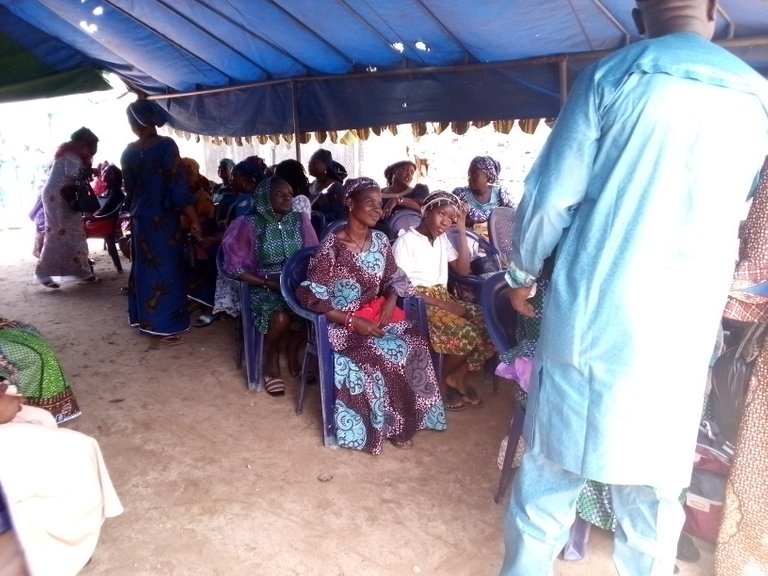 This picture is mine.
We were given different kind of food to eat, after which was followed by assorted drinks. This is what we call "serve yourself" people eat to their satisfaction. People also brought for the child and mother different kind of gift items.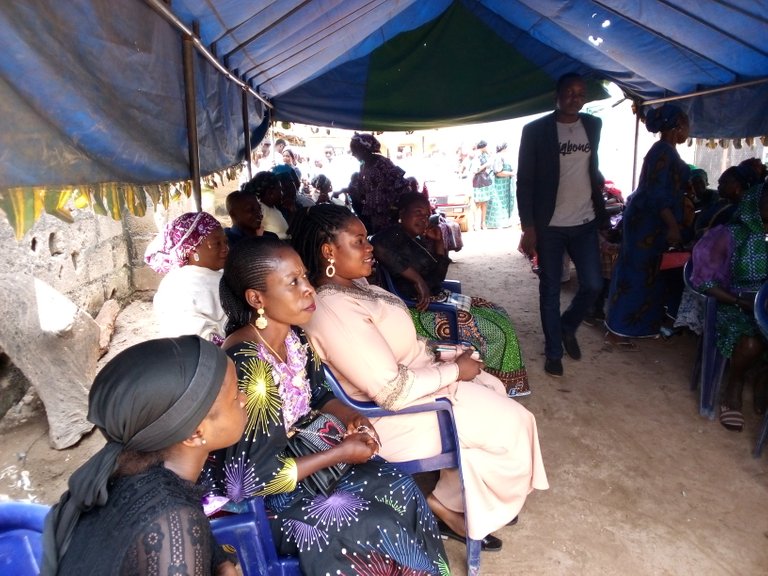 This picture is mine.
From this woman's story, I have learnt to wait on God, because if God wants to bless you, it will only take time, but it will still come to pass. People have said all sorts of things to hurt her because they thought that she can't have a baby. But God surprised them and silenced them all.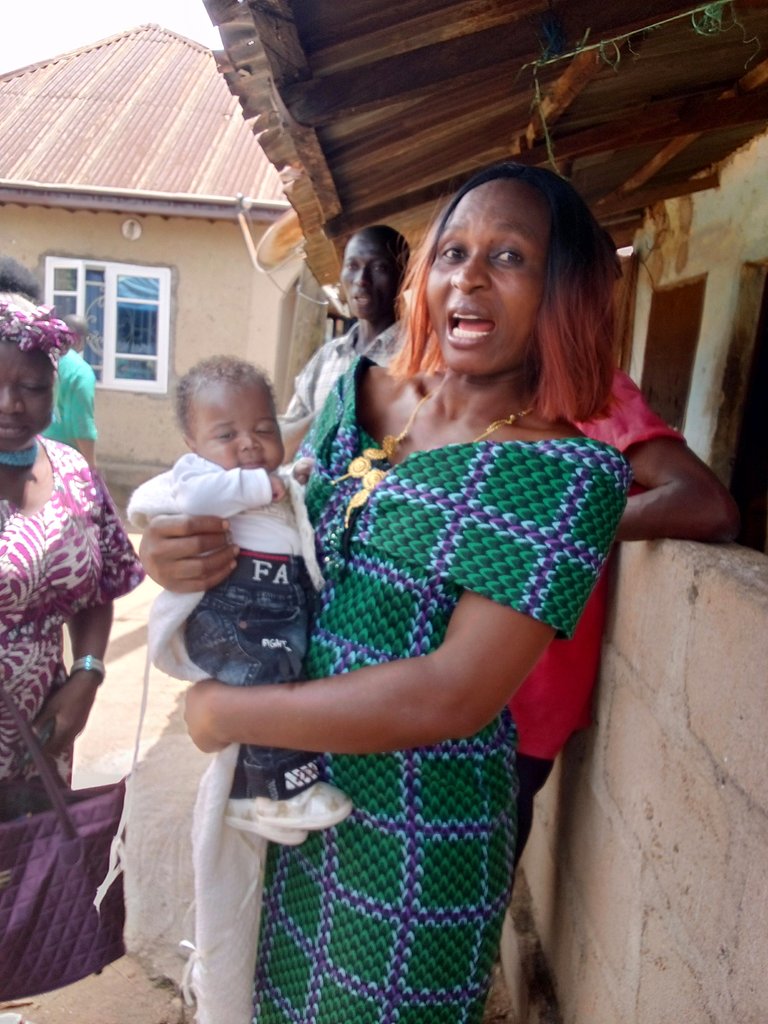 Miracle baby. May God bless and keep you for his good will. 🙏🙏
Thanks to all the ladies of hive community.
I wish everyone of us a blessed New week ahead.
---
---