HivePH Community Plans for 2022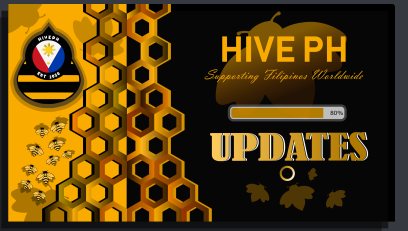 A discord meeting was done a few days before the year ended and it talked about the plans for this year. I don't represent what other members of the staff think so this isn't considered as an official announcement from the core group.
Tagalong Trail
We're looking forward to the Tagalog Trail revival, a project headed by @tpkidkai that supports Filipino language based content. There's no definite time when that would be implemented but it's in the works.
Community Fund Management
Our old accounting style wasn't efficient so some changes need to be made. This will help reduce the burden on getting donation drives and other community activities that need funding rolled out.
Regular Monthly Town Hall Meetings
A lot of the discussion happens within the staff channel and this leave less opportunities for the other community members to get involved. It's not that we like to keep some talks about upcoming plans a secret but it's mostly the same members that express involvement (the staff) even when these plans are announced on public channels. Even if no other members want to attend, these meetings can just serve as any regular staff meeting.
Community Curation and Fund Raising
The account @hivephilippines is set as a side community curation account because @hiveph's stake isn't meant to be used for powering down under normal circumstances. Not powering down means it's less enticing to delegate and support the community building project because the delegator missis out on the rewards compared to delegating it to other community accounts that offer delegation rewards.
While the account does offer delegation rewards, it holds roughly around 7.5% of the total rewards earned and is directed to community funds where it would be used for community activities. As far as transparency is concerned, there's already a good record of where these funds end up like onboarding incentives, curator incentives, discord bot dev and so on.
I think community building on Hive is often an undervalued work given how people can quickly cast shade on the incentives community managers receive as compensation for their contribution. It takes a lot of time to organize people to do something meaningful, maintain some group identity and relevance, and generally building on someone else instead of focusing on personal gains.
I've stressed this before, the amount of time spent on building on others to help them grow means using your own resources to enrich someone else. And your resources gets spread thinly the greater the number of people you have to cater to.
The discord group has around 225 members at the time of this writing yet around 4% of that are active. Yet the community as whole maintains to be functional and capable because of the 1-2% that's putting in all the work. Now why is that? I don't know, some people just can't be bothered. I've considered just trimming the numbers of inactive members just cause it's an eye sore to see those stats but it's not really going to change anything.
What I learned about leading is it's difficult to proceed with anything if the vision is shared. Looking back when Hive was trading below 0.2$ where engagement was also at their low, you'd think this community would just fade into irrelevance but it didn't. Now, trading at 1.5$, it still has relatively the same active members plus a few new faces that are learning the ropes of the ecosystem. We're still 4% active at this condition.
Growth doesn't happen in a day but slow and steady effort put into the community building makes a community resilient.
If I removed 200 to 205 members on the list, we'd still be functional. That's how more than 95% of the work gets done by the 1-2%.
But wait? What work am I talking about? Aren't community managers on discord not doing anything? I think people forget the part where it's now relatively easier for new users to get their posts noticed with little public relations done. The staff members are involved with other curation groups and getting the visibility newcomers need to get motivated and settled is part of the indirect benefits.
The problem comes when members expect that these favors are freely handed out when there's no initiative to even get involved with the community.
I said it before and I'll say it again:
If you can't give a fuck about the community you're in, why should the community give flying fuck about you?
We already implement a #post-stream channel on the server where any post with the #hiveph and #philippines tag gets picked up and automatically post promoted, this dramatically reduced the number of interactions happening on discord because that's all there is to expect when using discord. Curation work, the manual thing, also takes time to do and that's more time less spent on building on yourself because you're out there trying to promote others.
#voteme channel was made to give members some pats on the back for coming up with a post because I don't expect curators to be all present to monitor what goes on in the community and make members feel left out. It also enables other community members to reward others even if they don't have the community curator status.
And even with all these ideas implemented (thanks to @jazzhero), the net result is just too low to even make a significant change when it comes to overall community reception. It's difficult to communicate the long term value of building versus the short term benefits of cashing out. It's even more difficult to expect the entitled pricks on the sidelines to expect support when they can't be assed to bother with the community.
On the short term, I couldn't bring myself to be sympathetic about members that are this and prefer to build on members that do contribute for the betterment of the community. There's less room to grow if self-enrichment is the goal when becoming a community manager, your resources (time, experience, and finance) get shoved into others for their growth.
If community organizing sounds bad why do it? At some point, there were some Hive users that came before me and started up a community, shared their resources and helped me get integrated into the general Hive ecosystem. I'm just paying the favor forward.
If you made it this far reading, thank you for your time.
---
---