Liketu Social Media Frontend on Hive Review

I tried posting on Liketu frontend and below are some of the things you can expect from using the app. If you're not aware of what Liketu is, here's an introduction about the app taken from its introduction post:
Liketu began with a singular goal in mind, and that is to allow users from existing social media platforms to migrate over to HIVE with as little friction as possible, giving them the experiences they have now come to expect from our tradSoc contemporaries except with the benefits of being mostly powered by Web3 technologies.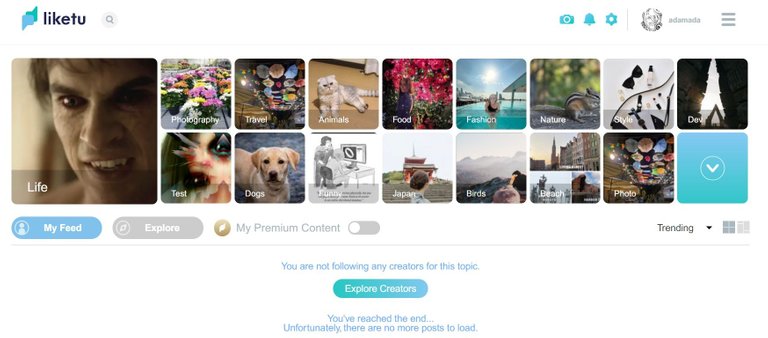 This is what you'll see on the dashboard. The default feeds will be updates from the people you follow on the app while the explore feed is lets you check out other users posting on the app. There is a lack of content currently on the app at the time of this writing. It still needs more people filling up the tags with their content.
I like the choice of color, not too over imposing on the eyes and it reminds me of other social media sites. I may have missed the button for night mode or there isn't one yet? If so, it needs a night mode.
Anyone who has been using multiple social media platforms would immediately get the hang of the app. Your post would look something like this on the Peakd.com frontend.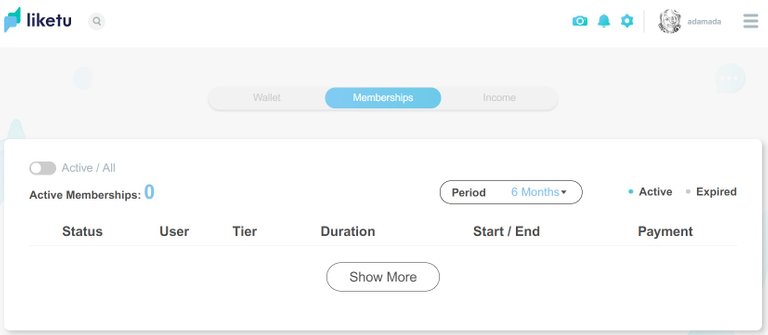 Something I'd like to highlight is the ability to set pay walls for premium content made by you for your patrons. This is something I always thought was missing on Hive as a social media blockchain where you can monetize your content while having the option to make it also selectively available for long term patrons of your work.
I don't have a scheme or set of works in mind to try this feature of the app out but it already looks promising to try out in the future. I wonder how many people would pay to see my content where they can access for free and better from some other site.
Here's what the wallet page looks like: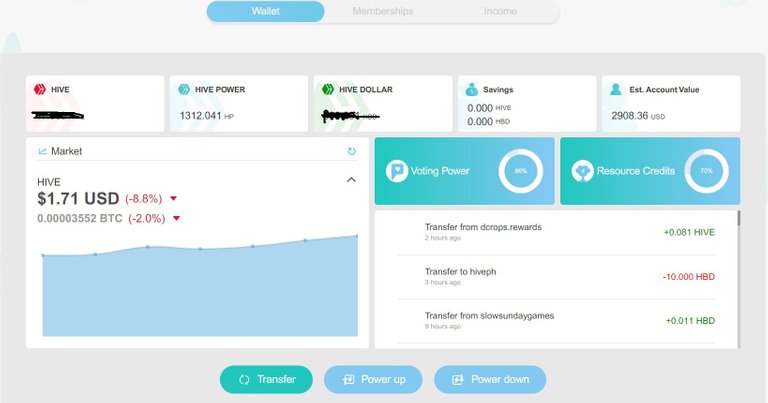 Reading the terms of use for the site, there are some parts that are still left unclear to me on the app's stand against fraud or content theft. How many strikes does a user have to make and other sanctions to be imposed when they commit a violation according the Liketu? How much room of tolerance will content creators get before they get deplatformed?
I haven't tested how many words the app can accommodate per post but if it can handle thousands of words, this is great for long form bloggers too. The UI works best for photographers and visual artists in my opinion.
These are the emojis, and they are important. Now your expression of like can no longer have any monetary consequences while still conveying your support for the content creator.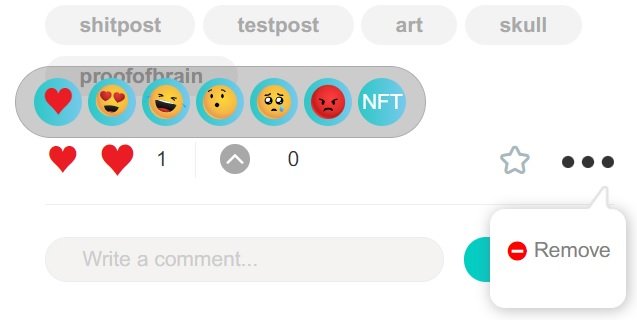 Liking on the frontend doesn't trigger a notification on the Peakd frontend (or a vote)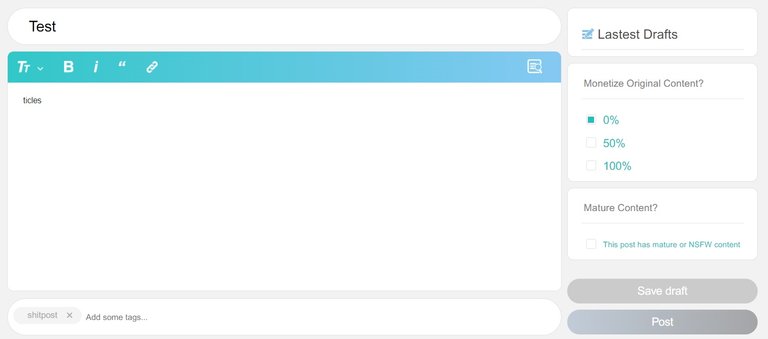 This is what the draft page would look like. On the side you'll see how much you're willing to monetize your content. I think using a slider for instead of a 0/50/100 choice would work better. You can only use 10 tags (I haven't tried using tribe tags for this test).
I'd love to see options like setting other users as beneficiaries, burn, and send to null in the future.
What I dislike about the App: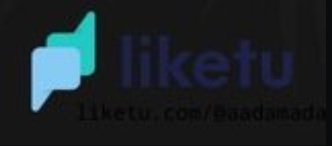 I noticed the tiny watermark at the side of my image. Now this is something I personally feel annoyed that a watermark was placed on my original work and there's NO message prior that it's going to be placed there. Had I known this beforehand, I'd probably used a different image to text with. I know some people who don't own their images shared wouldn't mind this small detail but this is like a stranger putting their own flag to your own castle.
I'm not that upset about this detail but it did make me wary about sharing my original works. I'm not popular on other social media sites so it's no real loss but if ever some random stranger reverse image searches my works, their first encounter of my work is this image with the liketu watermark. Creators that happen to put their own watermark on that specific location will probably be surprised about the superimposition.

There's also the minor automated beneficiary set to 1% for the posts you make. It's not really a big number to mind but having the option to turn it off or be notified that it's going to be there prior to posting would be nice for new users unaware.
Conclusions:
Overall liketu frontend ain't that bad and probably and actually provides an answer to common problems Hive has when it comes to monetizing content. The paid premium and tier subscriptions can help creators get access to the benefits of earning crypto versus sites like Patreon.
If you made it this far reading, thank you for your time.
---
---