Onani Master Kurosawa Manga Review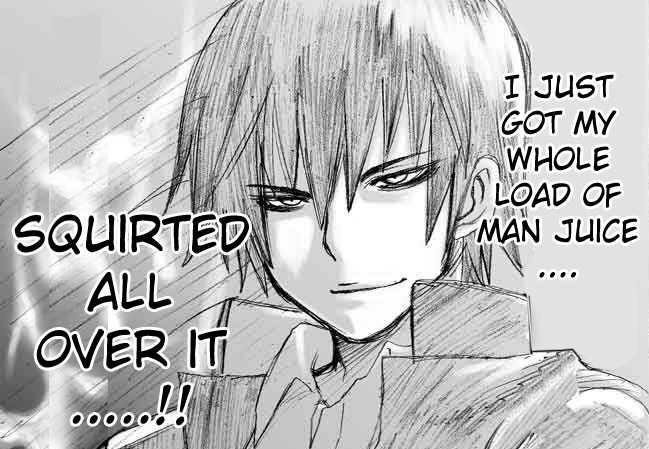 This manga had me binge read the whole thing and I lost some sleep reflecting on it. I appreciate the manga for weaving a thought provoking story using an unconventional protagonist, thought out tension building, simplicity, and realism. It isn't rich with plotwists but the amount of drama got me page turning.
Note: I used the screenshots from the manga and claim no ownership of the intellectual property of those images.
---
Plot:
Horny teenage boy masturbates on a girl's bathroom as a fetish until he gets caught and gets extorted for someone's revenge plot which leads to a series of self-discovery, pain, and happiness in redemption.
---
It's the gist of the story but I did not expect how good the storytelling part would be. When I first read about it from this post, I thought the plot looks like something belonging to the comedy or slice of life tag but searching led me to #drama #mature #pyschological tags. Understandably, the snippet of plot would get you to take the story as a joke but then those tags caught my interest.
Had I read the first few chapters during my puberty, I'd just laugh at the story's premise because that's what normal teenagers would do when faced with this kind of setting. But then the best thing about being adult and gaining some grasp of maturity is that taking the story's message seriously. And I love the story for all its simplicity and shortcomings at being realistic and relatable.
Onani means masturbation and for some reason, we are just introduced to protagonist that just has a ritual for jerking off at a girl's bathroom regularly while fantasizing. This stuff would have got me cheap laughs and abandoned the story during the first chapter until I just soldier on toward the next three chapters. It's during the succeeding chapters that got me more interested in Kurosawa as a character.
The lonewolf that minds his own business in class, does limited interaction with the rest so as not to get ostracized, and conceited within his internal monologue. This guy has built a social system where he can blend in with the class and how elaborate he executes his schemes to jerk off makes his character stand out instantly. Now there's nothing really special about the character with all these traits. All of them are still within the realm of what horny teenage boys with egos have.
The greatest strength this manga has is illustrating a realistic gradual transition from growing out of your shell, rediscovering what one fails to see, and how the path of redemption may offer roses but you have to walk on thorns.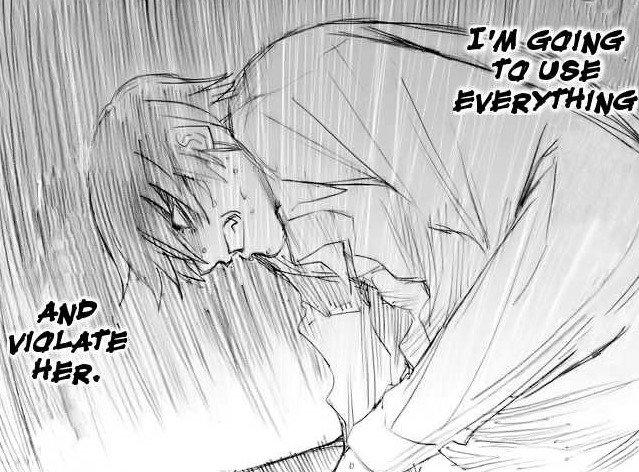 Here we have a horny teenager that is internally condescending with shallow motivations. We as an audience would be drawn to feel bad about the characters that show good in the guy and even more pissed at how Kurosawa takes for granted these things. But this is something that can't be helped because Kurosawa has a smaller view of the world and as he goes through the process of being extorted for someone's revenge plot, his perspective widens.

Enter Kitara, a supporting character that's constantly being bullied at school. Part of Kurosawa's growth was triggered by her after she caught him in the girl's toilet and extorts him. She is her own story arc but the mange mostly focuses on Kurosawa's point of view. I would've thought their relationship would be openly hostile but these two have been civil and can see each other's point of view.
It was during one of Kitahara's bullying sessions that I appreciated Kurosawa's humanity. The first chapters may have painted the guy as an ass but his own reflection about that certain event showed he isn't a lost cause. It's because of Kitahara's extortion that has made him gradually expand his views about others and that brought some trickles of experiences he needed to grow.
The manga also features other side characters that had common archetypes but nonetheless did contribute to Kurosawa's growth. Now I have a low bar when it comes to slice of life drama as nobody is expected to behave outside the norm. The art of storytelling under the slice of life is expressing how the ordinary can become extraordinary. Kurosawa's redemption arc was the second highlight of the story with the first being his gradual coming out of his shell and exploring new routines.
The Art:
The art style needs some refinement on the inking but the crude way of expressing emotions with dark lines and facial expressions are on point. I did not expect the lack of fan service the manga has given its premise because most of the happenings aren't even focused on his jerking moments.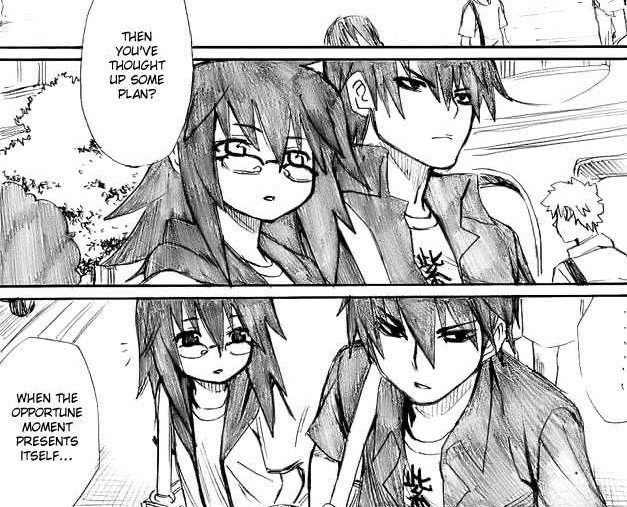 Conclusions:
I didn't expect I'd binge read this manga but every chapter got me interested on what they would be doing next. There's nothing grand about the plot or the conflict but in a way, the sequence of events had so much realism applied to them and it's not hard to get behind the thoughts the author wants to convey.
Themes of perversion, depression, bullying, condescendence, immaturity, growth, and redemption are all the things that were beautifully illustrated in the manga. I see it in the lens of being at an age where we're expected to have gone through all of these things back in high school. Back then, our world was small, grades, peers, leisure, and familiar small rules have shaped our basic understanding of the world but then we're later thrusted to being adults as the years go by.
We realize that high school life, while it may have been the entire world for us during our puberty stage, it pales in comparison to what we can see into adulthood. Some people can go through the path paved with thorns, and some can't. I didn't expect to lose some hours of sleep just by reflecting what I just read.
I had help from @metapiziks in producing this post.
If you made it this far reading, thank you for your time.
---
---