The Outcome with Axie and the Philippine Government matters to Hive too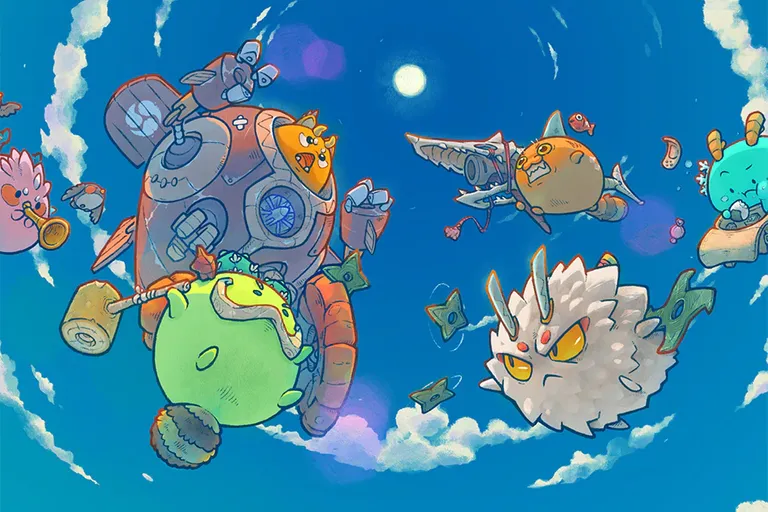 Image Source
Disclaimer: None of this is financial or legal advice. The post is just an expression of my opinion of the subject and I highly urge you to do your own research on the subject. I'm not affiliated with the mentioned organizations.
This is a follow up post mentioning the recent development with Axie creators and our local government's move on monitoring the player base for taxation. Here's a link to my previous post about the subject. The post I'm referring to can be found here. Here's another link to blog covering the story that I recommend also reading as I won't be covering every detail on this post.
Ever since cryptogames started to gain greater momentum in the mainstream due to the pandemic (people finding alternative sources of income indoors), the idea of earning money from playing games an out of touch from reality. The concept isn't new and it's been around way before cryptogaming was a thing. For those old school MMORPG players, real money trading was a trend where some rare virtual items obtained from RNG are traded for fiat. This practice has been looked down upon and players caught get banned so deals are made covertly.
Cryptogames made the practice more popular and even encouraged because that's the selling point of the play to earn model. People spend time grinding their games, get better for more rewards and trade those rewards for other assets or currency. The concept made its way to the mainstream when it used to be a niche market between peer to peer trading.
Now the problem here is that some players tend have a lot of disposable income to whale the games and sellers can earn from making deals with whales. This also means a seller can have their cash flow qualified under a certain tax bracket but you know people like to keep their gains and under report their income as much as possible. I think at this point you get what I'm trying to imply as games used as a means to evade taxes.
While Philippines has yet to catch up with the world regarding it's local laws for crypto, new concepts are being pumped out yearly that would get people instant millionaires and instant poor on the wider cryptospace. I think we only got like two credited apps for hosting hot wallets for our crypto? Don't quote me on that.
Not a competitive market in terms of transaction fees. I could withdraw my Hive and lose around 10% by conservative guess from it's value during transfers and bulk of the loss is having a limited available tokens hosted by our local app, BTC and ETH being the most staple picks. You know how much transaction fees cost and once it arrives on our local wallets, we also have to pay even more fees to convert to fiat. Would be great if there were more providers registered to make the market more competitive but we don't have those nice things yet.
Beyond the rambling I did above, how will the games on Hive be affected with this recent news on Axie? Given that this is the first public news to regulate cryptogames by our local government, it will establish some future memorandum or guidelines on how our government will regulate crypto play to earn games and the like in the future. If deals go bad with Axie, Pinoy players can still find alternatives to play like Splinterlands.
Splinterlands isn't on the radar yet but if Axie is no longer an option, alternatives will be sought out and we can experience more users in our platforms which is a good thing. But then when SPL becomes the new hype, we're just going to see a repeat of the past and then that goes for any other games on Hive in general.
I estimate a lot more active Filipino players playing SPL that there are Filipino users purely blogging. There's like a lot of my countrymen not minding the blogging aspect of the blockchain. This just proves we don't really need to onboard more "bloggers" to get the word out about Hive. We just need to find more use cases where everyone can participate and get something out from the platform to be relevant. And I like play to earn games as a hook to entice more to get interested in our blockchain. The average person aren't really into creating content but we can all agree we like to consume content in some form.
At least in games, there's a sure fire way to earn and winning conditions to be met that can get a person rewarded from their time. On the other hand, posting to blog and hope to gain social favors are it's own can of worms if one doesn't know how to do public relations.
But why should Hive community in general should care about Filipinos being blocked from playing these cryptogames? I could argue that our country contributes to a huge portion of the Axie player base and it can do the same for Hive's cryptogames if more hype is made. I meant, a post from Bitpinas about SPL already introduced a spike of new users. We're just that hungry for hype and play to earn ways right now.
If Axie gets blocked, the same trend will happen to future play to earn games in relation to how the country deals with it.
Our country is a natural pool of content consumers constantly ranked high in the duration of Porn consumption (Pornhub) and Youtube. So if more content consumers do get onboard and we got good content creators present on the platform, wouldn't that be a win-win? At the least, our crowd tends to know the basics of putting money in first into the play to earn games before they can expect some ROI (not all the time but happens most of the time), we got a culture of buy into the hype here and if more SPL hype exists, no doubt more Filipino cryptoenthusiasts will shell out some cash and this will also affect other existing cryptogames on the platform.
I'm already amused at the idea that I could use game tokens like DEC and SIM. These are just hobby tokens from hobby games to me at the moment. Those are just my views on the current developments. I could still be wrong so don't bite me in the future if I did call it wrong.
If you made it this far reading, thank you for your time.
Posted Using LeoFinance Beta
---
---