What should you do with your RBS Token ?
Dear Hivers
In the previous article we have cover three different topics regarding robiniaswap. Firstly I have told you how to swap your steem/blurt to bsc network with all the steps. Secondly how to install metamask and add a BSC Network to metamask to perform transaction in the bsc chain. Lastly how to invest in Robiniaswap with your swap currency it's very simple and easy process.
All the links are as follows for your convince :
How to swap your currency/ token.
Metamask Installation/ adding BSC Network
how to invest in Robiniaswap with your swap currency
This three article will give you a complete guidance regarding robiniaswap.
RBS Token - What Now ?


This question is arising in all of your mind who have invested in the RBS token. Currently RBS Token is trading at 0.26$ at the time of writing of this article.
As per my understanding most of you have sold partially token at the early week of the lauch as the price of the token was high, it's a general tendency nothing wrong with that. Some have not sold any depends from person to person.
The reason Behind the price fall is huge dumping at the early stage. But still RBS has maintained the current level and doing good.
What Next...
Robiniaswap team is working hard to bring more value to the RBS token and the platform. So my suggestion is to hold your RBS token and instead of selling them directly to the market.
Re-invest in the RBS pool for extra gain of RBS token, and their is no deposit fees. that's a good news.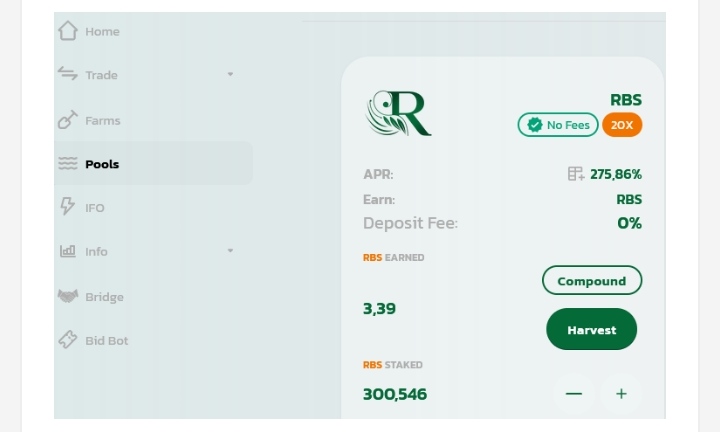 Their are some latest developments going on in the robiniaswap. And will be effective from 15th October 2021. So we have to wait and watch for the new development. This are the announcement the team has made regarding the development.
Firstly they are developing a bidbot in which you can sell your RBS token for upvote from the robiniaswap. Currently robiniaswap has around 500000 steem power.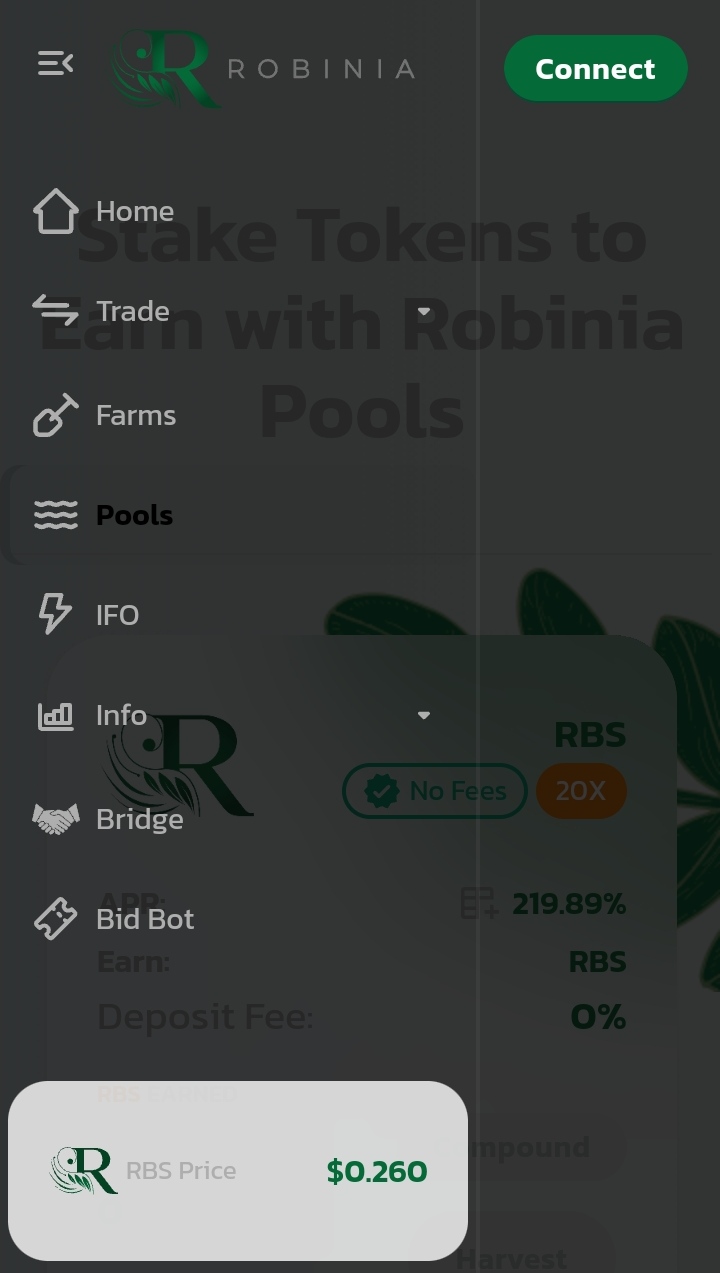 Secondly their will be SBD and TRX mining also starting soon, ypu can see the latest announcement on the official discord server.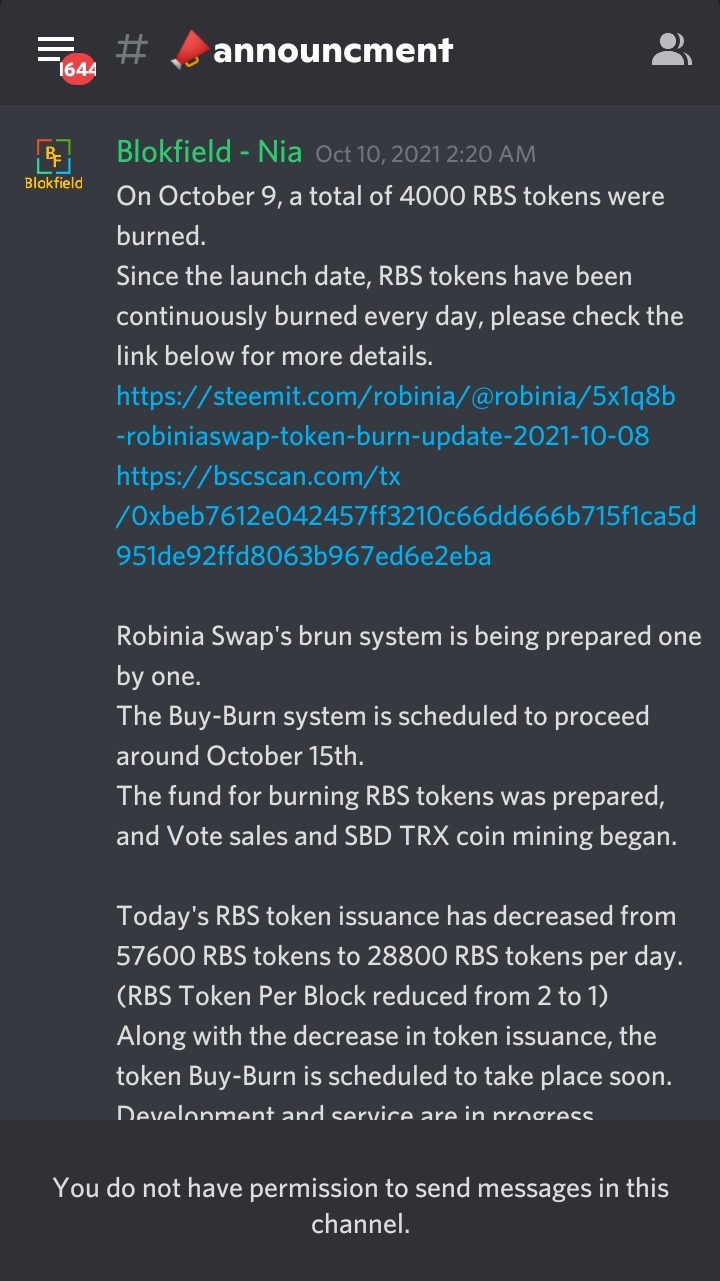 Lastly just hold and mine as much as you can so that you can take more benifit from the RBS token in long run.in the next post I will be discussing about the liquidity pool and it's benifits.
---
---