La navaja suiza para los Juegos NFT Click to Earn (ENG,SPA)
Good morning community of hivers and fans in general of the world of click to earn games.
Buenos días comunidad de hivers y fanaticos en general del mundo de los juegos click to earn.
This is my first post on the platform, so thank you very much in advance for taking a few minutes to read my content. As a first topic for my post and based on my experience with nft click to earn games I want to share an excellent application for Android that will facilitate the management of the tasks of the games that handle multiple waiting times.
Este es mi primer post en la plataforma, así que de antemano muchas gracias por dedicarle unos minutos a leer mi contenido. Como primer tópico para mi post y partiendo de mi experiencia con los juegos nft click to earn les quiero compartir una excelente aplicación para Android que les facilitara la gestion de las tareas de los juegos que manejan multiples tiempos de espera.
The application I recommend is called Multitimer.
La aplicación que recomiendo se llama Multitimer.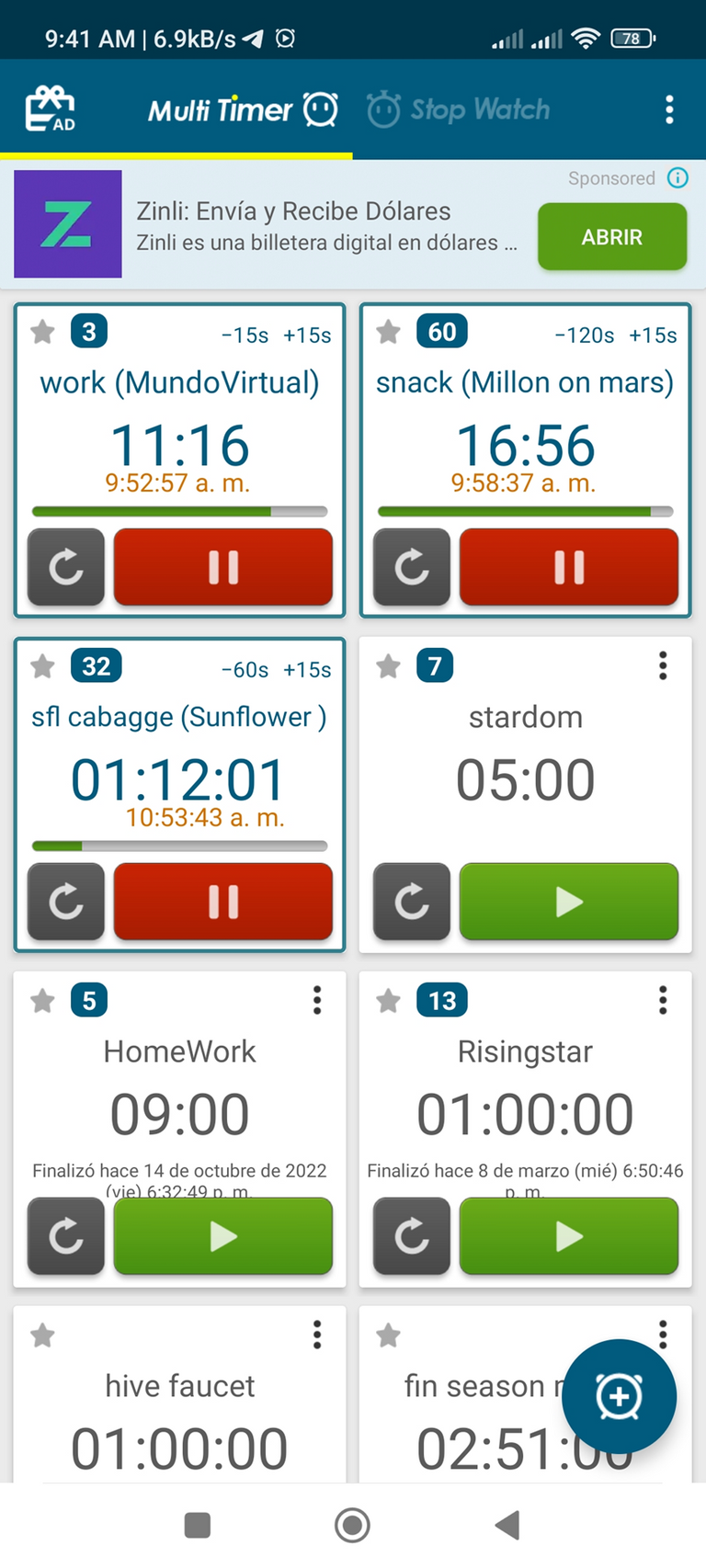 https://play.google.com/store/apps/details?id=com.jee.timer
This application is intimidating at first because of its multitude of configuration options, but once you master it you will think: How could I survive until today without using it!
Esta aplicación resulta intimidante en un principio por su multitud de opciones de configuración pero luego que la dominen pensaran: Como pude sobrevivir hasta hoy sin usarla! 🤓
My suggestion is to configure it as follows.
Create a timer group for each game
Mi sugerencia es que la configuren de la siguiente manera.

Crear un grupo de timers para cada juego.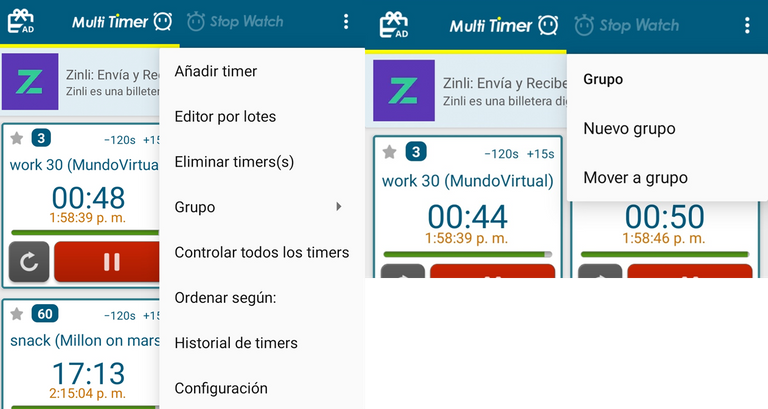 Sort by time remaining and verify that the order option in the groups is checked.
Ordenar los timers por tiempo faltante y verificar que este tildado ordenar dentro de los grupos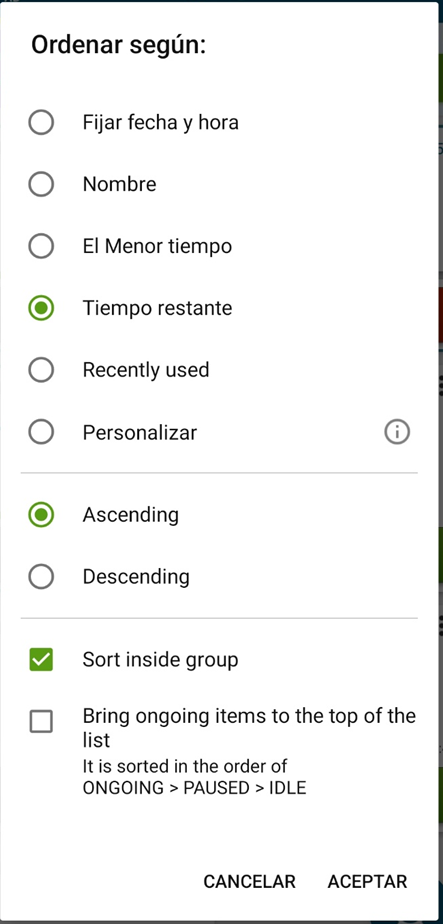 This helps a lot because in the main view of all the groups you can see the tasks closest to the end of each group.
Eso ayuda mucho ya que en la vista principal de todos los grupos se ven las tareas mas cercanas a finalizar de cada grupo.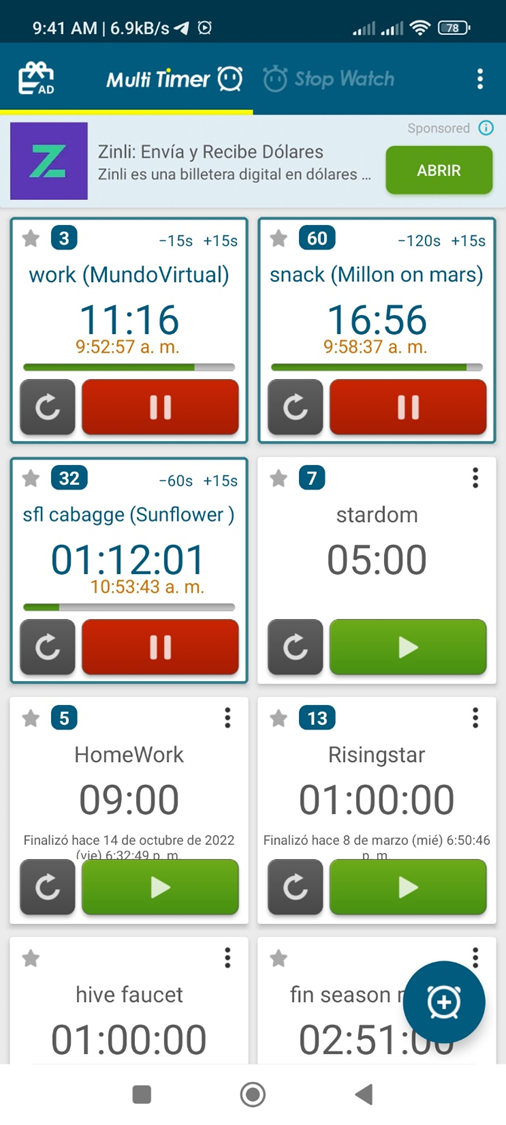 For each group modify the configuration and verify that the option: sequential operation is not enabled, since it causes that when a timer is finished, the next one starts automatically and that can be a headache.
Para cada grupo modificar la configuración y verificar que no este habilitado la opción: operación secuencial, ya que hace que cuando se termine un timer automáticamente arranque el siguiente y eso puede ser un dolor de cabeza.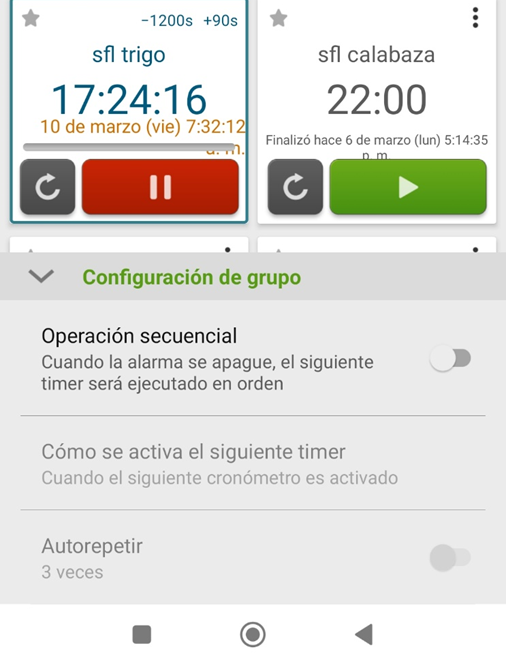 When creating each new timer change the elapsed time option to time to finish. This way when you place the timer time at the bottom it tells you what time the task ends, although sometimes the full text is not displayed.
Al crear cada nuevo timer cambiar la opción tiempo transcurrido por tiempo para finalizar. Así cuando coloquen el tiempo del timer en la parte inferior les dice a que hora termina la tarea, aunque a veces no se visualiza el texto completo.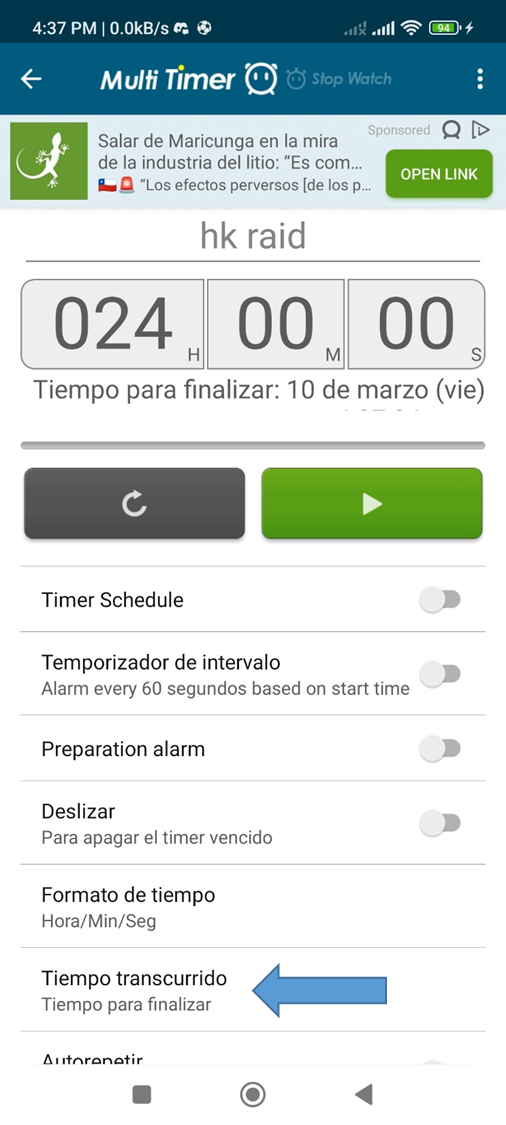 Set a different notification tone for each group.
Colocar un tono de notificación diferente para cada grupo.
If you forget to start a timer don't edit the time, start the timer and then subtract seconds using the add and subtract links -15 +15, if you leave it pressed for a while you can edit that value, my suggestion: -120 +60
Si se te olvida arrancar un timer no edites el tiempo, arranca el timer y luego restale segundos usando los enlaces de suma y resta -15 +15, si lo dejas presionado un rato puedes editar ese valor, mi sugerencia: -120 +60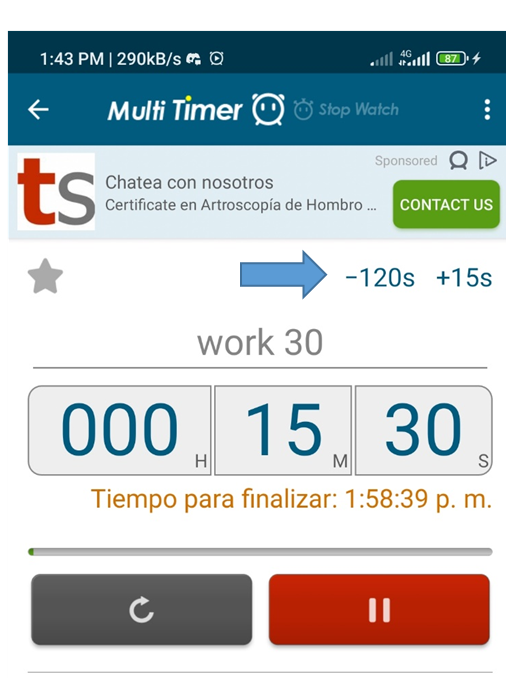 These are the options that I consider most relevant, I invite you to try them all and give me your comments. If you use another app I am also interested in knowing what are its pros and cons.
Esas son las opciones que considero mas relevante, de todas les invito a que la prueben y me den sus comentarios. Si usas otra app también me interesa saber cuales son sus pro y sus contra.
---
---