Bear Market Sale!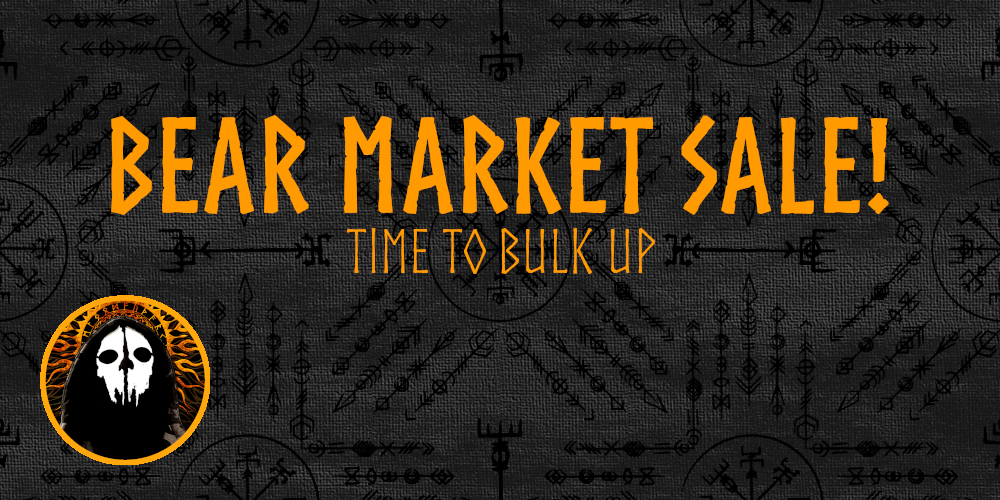 There's blood in the market waters lately!
Having the opportunity to pick up HIVE at around $0.40, that's a done deal. This dip is simply a temporary opportunity to accumulate a lot of cheap HIVE.
This is perfect for me as one of my primary objective this year is to reach Dolphin HiveBuzz rank. That's around 5,300 HP, if my memory serves me right.
I'm still in the process of unstaking and transferring assets from my old account. The total of accumulated HP at my old account was 3,500 HP before the transferring started.
So to get my account up to at least 5,000 HP in this bear market, I'm in need of roughly 1,500 HP.
The challenge is still that there are a lot of good stuff on sale currently. Though, my firm belief is that HIVE is the base building block and as HIVE is so cheap currently, that's what my focus needs to be.
So far I've picked up 622 HIVE and powered it up!
I'm not blogging consistently myself right now, but I'll get back into it later this year. In the meantime, I'm planning to accumulate as much HIVE and a few other tokens and focus a bit more on manual curation.
I have a few interests besides the general crypto space and the Hive ecosystem, and I'd love to be able to start curating and upvoting posts concerning these interests to help make blogging about them more viable, more profitable, and more sustainable.
I love reading exploration logs/stories about Urban Exploration and seeing photos from the expeditions. I'd love to see more of UrbEx here on Hive.
Also, I like reading about Homsteading and Self-Sufficiency. Living remotely, rurally and as much as possible off the land and off-grid is very interesting to me.
While connected to homesteading, but not synonymous with, I love to read about Prepping. Seeing how people plan for the worst case, and what sort of worst case they have in mind is a really good learning experience, and a good read.
I'll probably elaborate a bit more in an upcoming post. I realize that even with this bear market, I won't be able to accumulate enough HP to have a really heavy vote weight, but I'm hoping to be able to reach a 100% voting value of at least $0.20, and more preferably $0.33.
We'll see how low Hive will go and how much I can accumulate before Hive rockets back to the Dollar mark again.
Til árs ok friðar!
Disclaimer
This is not financial advice. Do your own research. You are responsible for your own personal decisions and your own personal economy.
Hive SBI
If you would like to support my work, you could consider supporting me (and yourself at the same time) by including my username in a Hive SBI purchase. Read more about Hive SBI here.
Blockchain Gaming
If you're interested in Hive blockchain gaming, here are some games that I'm having a blast with. You could check them out through my referral links:
Splinterlands
---
---