Stir-Fry Noodles 🍝 for my Kids - Yummy and Easy Cooking Style for Dinner Time 🍽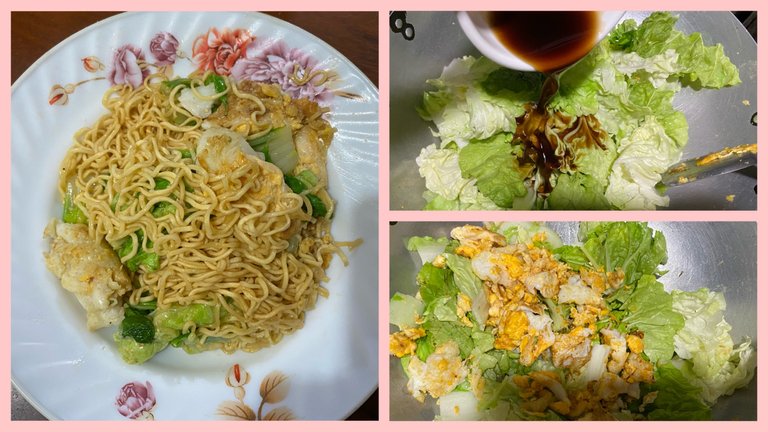 Greetings all my beloved people! Fry noodles might seem like a simple recipe, what ingredients do you usually add into your fry noodles? Alright, today I brings you a new stir fry noodles mix with vegetables. I believe everyone will be loved this recipe as it easy to make and yummy too, even the slow cooker can make it for their friends or family. Don't waste the time, let's cooking together!
INGREDIENTS 🍝
Mama instant noodles
Curly spinach
Eggs
Garlic
Seasoning 🧂 (soup powder, sugar, soy sauce, and oyster sauce)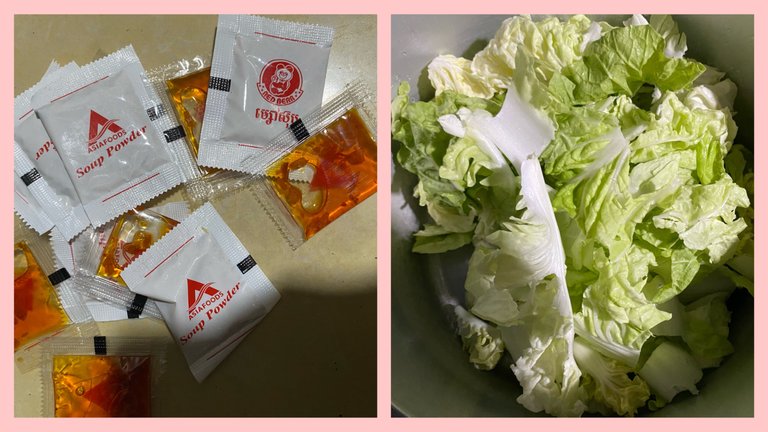 INSTRUCTION
Step 1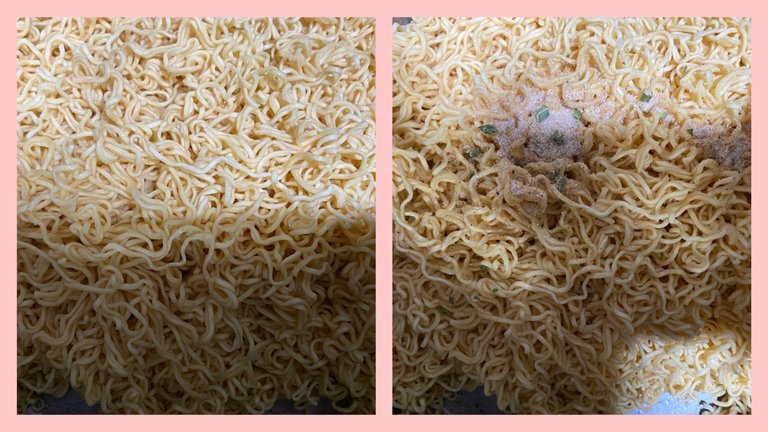 This step, we are going to mix the ingredients into the instant noodles that we have already boiling it. Let's pour the soup powder and oil on the top of the noodles. For 4 package of noodles, I use about 1 tablespoon of oils. For the oils I think it obtional. After stirring it together, we just set it aside, but make sure we mix it until it becomes a well mixture.
Step 2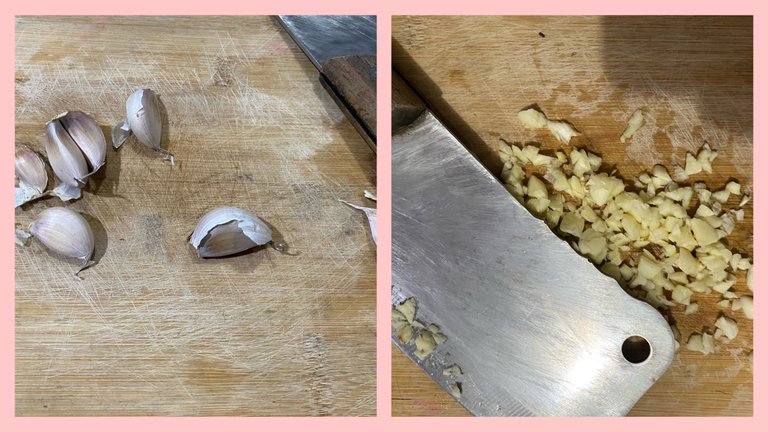 Preparing the garlic 🧄. For this recipe, I use 2 gloves of garlic, maybe you can you more than me as you prefer. Finely chop it into a small piece. Generally, a red garlic can be used as well, but I don't have it at home so I only use the white one.
Step 3
Bring one skillet, you can use the small size or medium depending on the amounts of noodles that you cook. For me I take the big one, that because I can easy stir fry it without it slash quickly. This time, pour the amount of garlic that we already prepared into the skillet.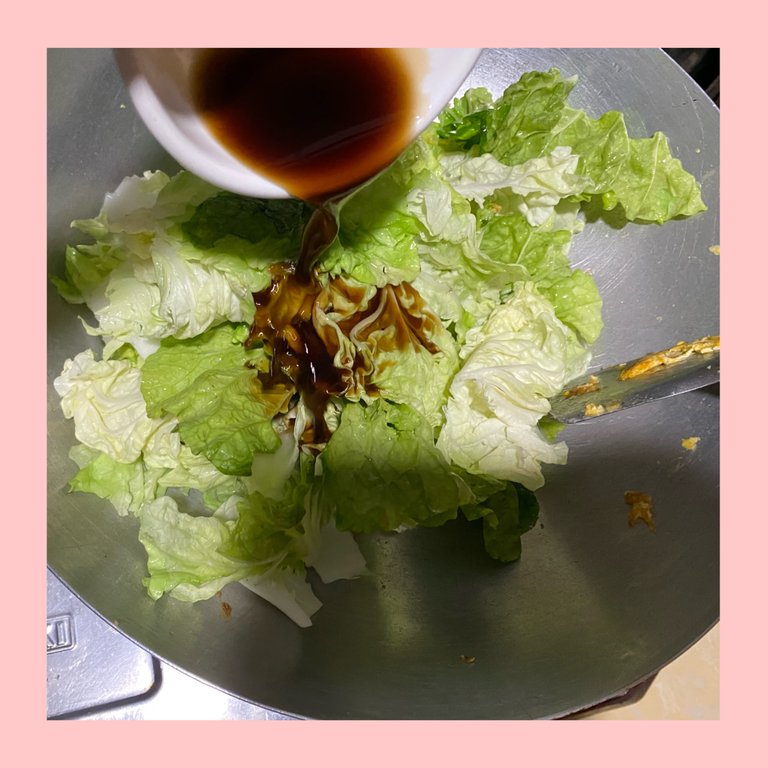 Carefully fry it all over the skillet over medium high heat until it brown enough and fragrant.
Step 4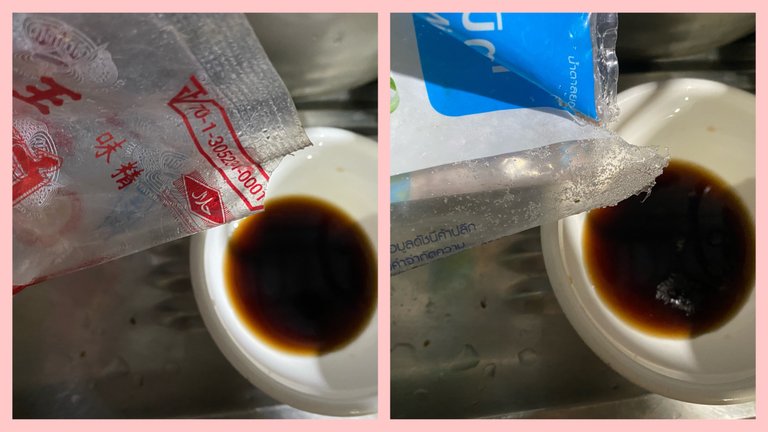 To make the noodles goes well with the ingredients we add, we need to mix all the seasoning as well as the ingredients into one bowl first. Take a small bowl, pour about 1/2 tablespoon of soup powder, 2 tablespoons of soy sauce and another tablespoon of oyster sauce. Make sure that you don't over adding it because it might turned out a salty, you can measure it depending on the amount of noodles you cook.
Step 5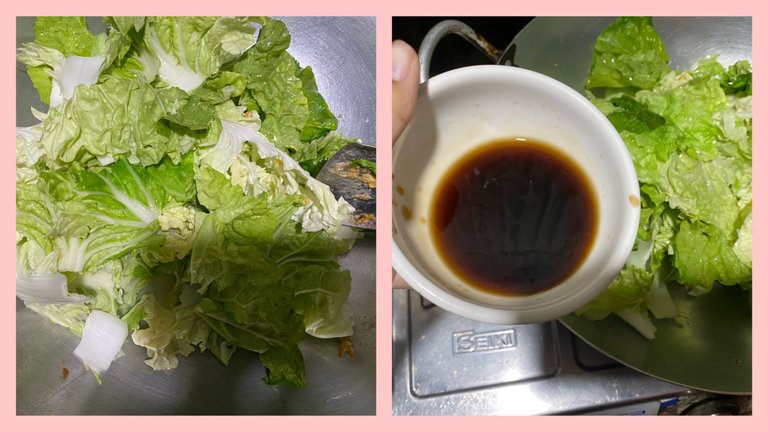 Now, we are going to add all the curly spinach into the skillet and pour our mixture into the cooking skillet after. This time, we only stir it over low heat, after 2 to 3 minutes that when we can increase the heat and stir fry as fast as you can to make it become smoky, our recipe must turn out good. I know this tip from my grandma too and I hope it works for you. Continue stir it about another 1 minute until the green spinach turn soft.
Step 6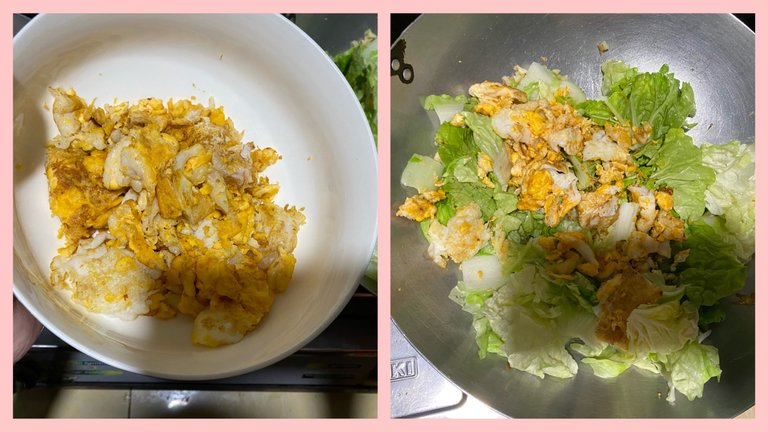 Another important step. The eggs I used 4 eggs. We fry it first and set it aside as we want to have time. Now, pour all the into the cooking skillet. The eggs will suit with the noodles if we do like this. After that, stir fry all the ingredients all over the skillet from one side to another side.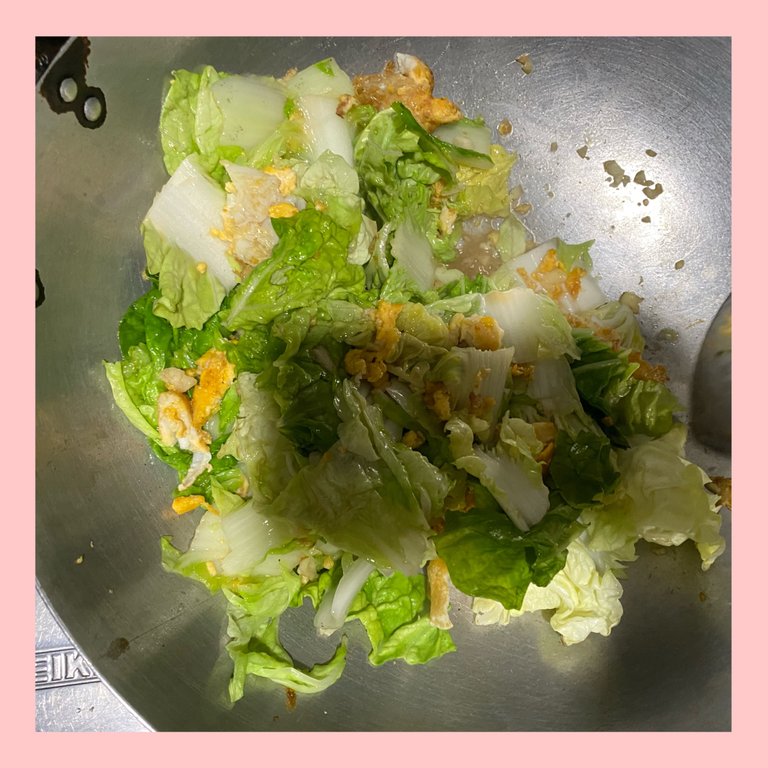 For the fact that if you see your noodles get dry, you can add a little water into it. You can by far used a 1/2 glass of water and pour all over it and continue frying, it can help the cooking recipe get burns and make it become moist, suit with all the ingredients as well.
Step 7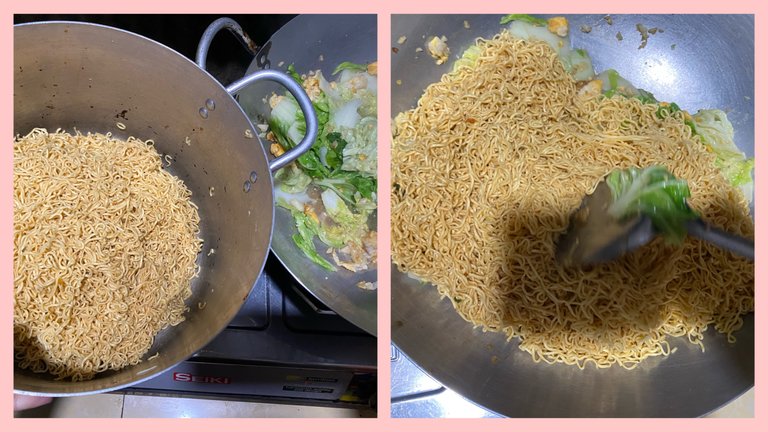 Last but not least, add the cooked noodles. Carefully pour them all over the skillet. I would suggest you to use two tool for stir fry one is chopsticks and another one is forks, it make you easier hold and control the skillet since when we fry it is hard especially when there is the high amount of noodles.
This is counting as an important point for me too. Honestly, I usually taste it before I add another ingredients. You can taste your stir fry noodles with a fork, whether it too sweet or sal. Personally, I think my recipe is okay now. I am going to take a plate and prepared it for me dinner.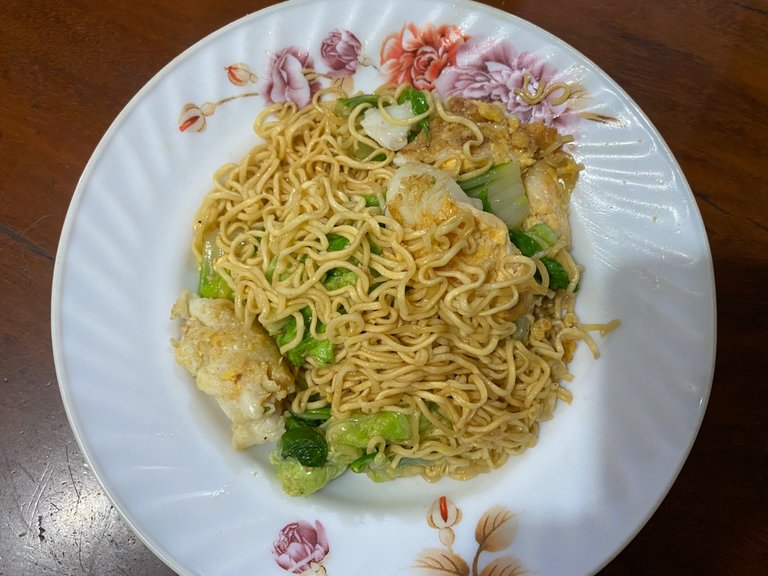 All my kids love noodles especially stir fry noodles with eggs like this. I also love it too, it brings the joy and the smile to my family. In Cambodia, I would say you can find all the ingredients I used at anywhere you live. This fry noodles, I make it for a several time, today it turned out yummy as I expected. What's your noodles cooking style? May I know it from you. At the moment, I get a little tired while cooking, but when I hear the compliments from my daughter and my husband, I feel so warm and happy. I hope you enjoyed my cooking blog today. Stay healthy everyone!
---
---