[Powered Up] September 2021's #HIVEPUD

This month is a bit different than usual, since @hivebuzz are doing a HIVE PUM (Hive Power Up Month) and I'm thinking of taking part in it.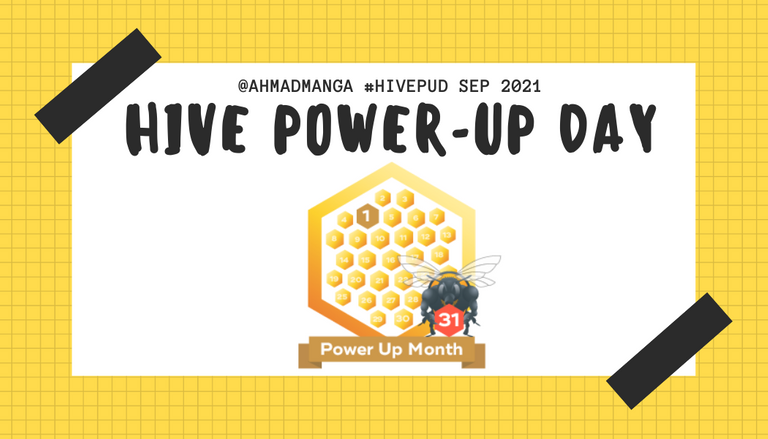 For those new to this, #HivePUD (Power Up Day) is a monthly event on the first day of each month to Power Up some HIVE with rules & prizes. You can find all the details including the benefits of Powering UP in @'s announcement post. The main post for this month is this one.
My September's Hive Power Up Day:
---
---
---