Happy Hive power up day!
Greetings friends!
This is a start up day of a new month. It is the first day of August 2022. I wish it may bring peace and happiness of everyone. On this day, likewise the first day of the previous month, I powered up my Hive account. On this occasion I powered up with 300 Hive, despite of the fact that currently Hive is trading nicely on market and price of one Hive is $0.78 now. This is a huge jump as its price was just $0.53 a few hours ago. This is a dramatic rise. I don't know about the reason of it but it was clear that this price is going to come down soon and I could have earned a good profit from my Hive tokens which I used here to power up.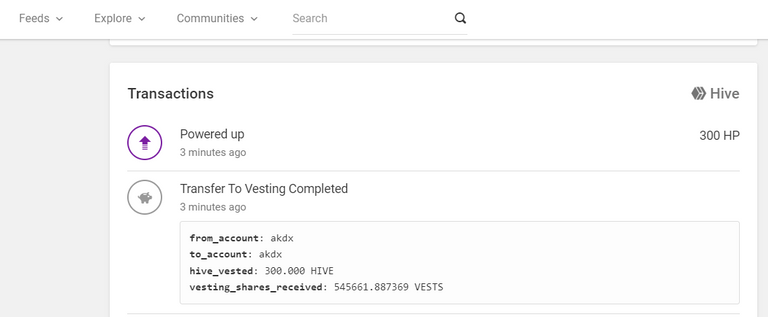 Now I have 5475 Hive tokens staked with my account. I would like to increase it beyond 6000 HP soon. I thank everyone who supports me. Also, I would like to thank people of India who have supported me on many occasions.
Thank you!
---
---