POPULAR OLOJO FESTIVAL IN ILE IFE TOWN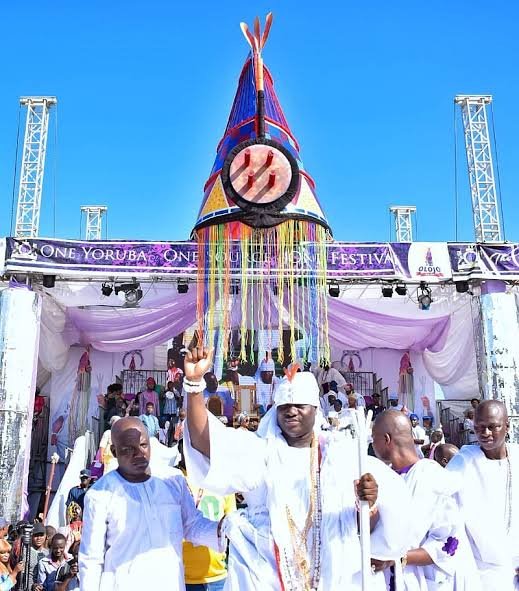 Hi guys, today I will be talking about this popular festival. Olojo Festival as widely known is a festival that is being celebrated every year in the ancient city of Ile ife, Osun State, Nigeria. According to history, it's one of the most popular Festival in Yoruba land and Olojo is known to be a celebration of all the Yoruba race and this is a day when when appreciation is made by man towards Gods creation and also the existing man kind. The festival is included in the calendar of the town and it's a day that is specially marked by all the sons and daughters of the Source. Its known to be the joyful celebration of Ogun who is the god of iron and also the first son of oduduwa and it's usually celebrated in October and people come from all over the world.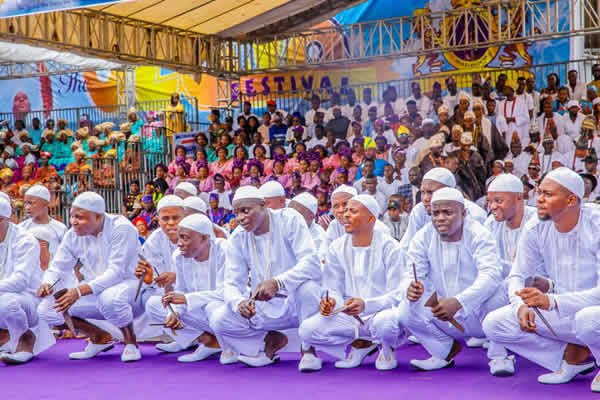 On Olojo day, the king of Ile ife, will come out after seven days of staying indoor for prayer. During this period, he will be praying for the town and Country as a whole. This is done inorder to make him to be pure and also make his prayers to be answered. Before the Ooni comes out, women from his father's and mother's side will make sure they sweep the palace and this means they have taken away the evil in the land.The Ooni of ife will then come out to see his people with a big crown called Are crown and this is believed to be the original crown that was used by Oduduwa back in the days when led to Ogun.
Also, He will lead the crowd to Okemogun Shrine located at Enuwa in Ile ife where he will perform different traditional rites and also visit different sites. When he is at shrine. This Olojo festival is a popular one in Ile ife and this is because of its history and the also the town is also known as historical town that is full of different cultural festivals. During this period, prayers are being said and there is a belief that prayers are always answered during this period.
I have attended this festival before and I am presently in the town of Ile ife for tis year festival and it's going to be a big one. Big musicians come from far and near to sing for the people in the town.
Thanks for reading!
---
---