Do You Follow Other People To Make Investment Decisions?
@rezoanulvibes posted a video on DTube, if you are interested see his video here
Now that I got that out of the way I'll start by saying. Yes. I do follow quite a few people to make investment decisions.
Everyone needs to follow someone. In fact you need a mentor to help you on your life journey. There are tonnes of people both living and passed on that have made truly astronomical leaps in their finances. You would have to be a fool not to try and learn as much as you can.
The question is who do I follow and why and why not just get them to mentor me.
Warren Buffett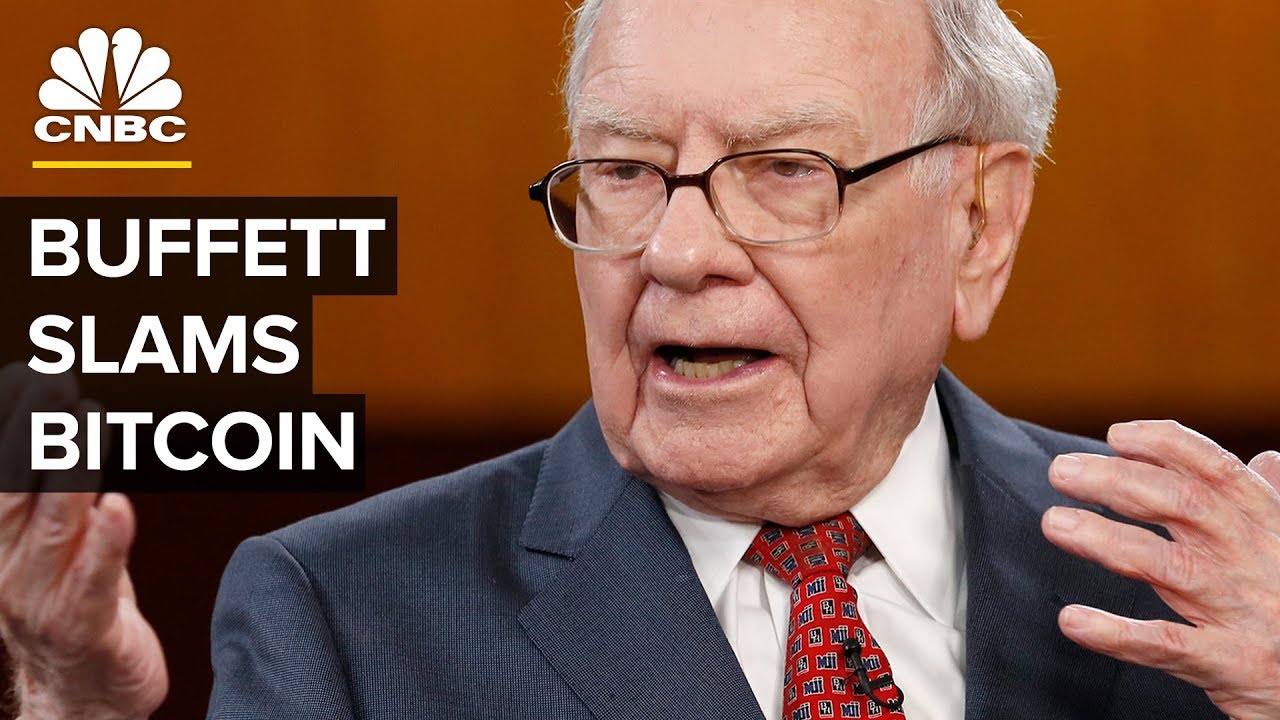 Source
While I am writing this I know some of you would bemoan the fact I follow Warren Buffett, for his views against crypto currencies. I still recognise that at a young age he had the foresight to see the value of investing long term. I am not a whale in the crypto sense but know that if I do not hold onto things for the long term I may as well put my money into poker machines and see if my luck comes every time I pull that lever.
His stock/share portfolio are all based on him taking an infinite amount of time in trying to understand what the company does and how much value they inherently have indie their holdings. Applying this principle towards Hive, it took me a long time to see what value this platform has to offer. Yes you earn from posting. But if you post good content you can also do that posting it on mainstream mediums and get something back. There has to be an underlying value past the post. That took me about one year of really delving into Hive.
No, I did not create charts and spreadsheets. I just read and observed. I took the time not to read the whales harp on about the platform because those are biased and have conflicts of interest in their posts. I read a lot of negative posts. Those you can learn lots from. They provided me with why the person thought it was negative. From this I always go back to what Buffett says when he invests in a stock.
"The difference between successful people and really successful people is that really successful people say no to almost everything."
Having no great capital I use peoples negativity to see why they have said no to Hive. I was at first thinking I should just post things and use compounding through staking to increase my holdings here. Then I realised, heck why not just dive in slowly and surely so I can observe how I play out. After all emotions are one of the biggest failings in us humans. Just have a look at how 2020 is playing out.
Lots of emotionally unstable people voicing their tantrums on air and being heard by other emotionally unstable people of power. The rest is history.
Another person I follow to make financial advise is Sun Tzu.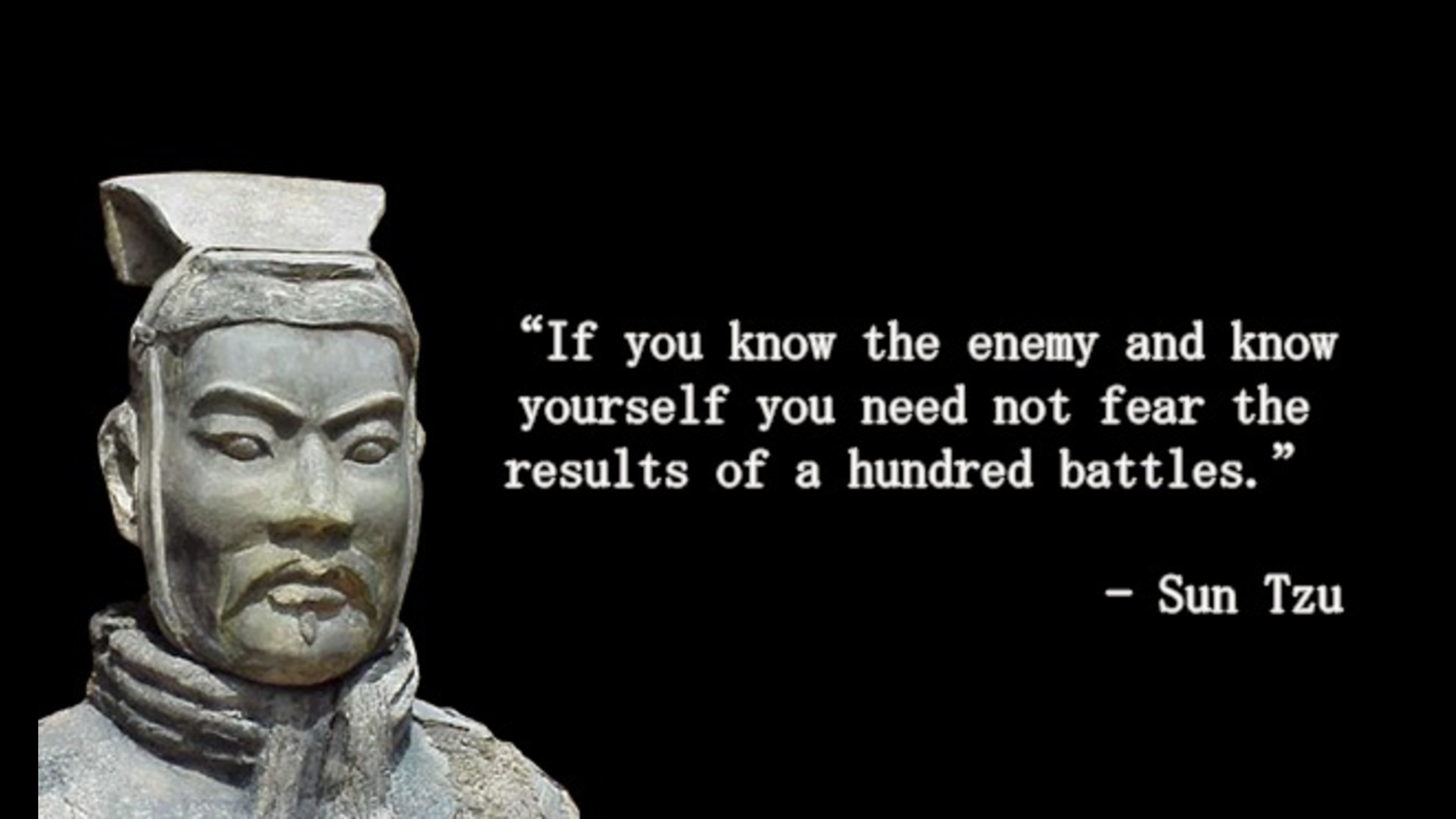 Source
Whoa whoa whoa. Isn't he long dead?
Yes, he is but he provides insights that match what Buffett speaks about investing. He tells us to know ourselves and the enemy in order to win the day. I like to think investing really is about battle or more precisely waging a war against an unknown foe. That foe can be about a particular person, the buyer. The emotions that are welled inside of us all, the voice that gives us doubt and panic when things look like they are all tumbling down. Making us freeze.
Sun Tzu gives me the simple lessons to master myself, my enemy with plans for both the present and the future. To allow myself to withdraw from any holdings I may have that emotionally I am attached to but is more a hinderance than an asset. The ability to see where I am weak in my decisions to the strength I hold in observing and moving.
From him I see that not all battles are key battles that must be won. There are those that you have to let go in order to go around their force and seize a bigger objective. All this can only be achieved by taking the time to think and observe first before acting decisively.
That my friends are the two people I follow to make investment decision. I will end it here, it does not mean I don't follow anyone else. I do have people I follow here on Hive but they are followed for their ability to make me laugh and tide me over for something else with their content.
If you haven't already stumbled onto the legend I highly recommend you follow @nonameslefttouse
Thank you San Dimas High!!
Thanks for your time
---
---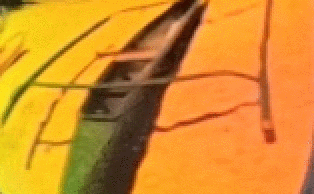 Posted Using LeoFinance Beta
---
---