"Memories of a warm field"
Very good day "The City of Neoxian" community.
This is my entry in Neoxian City: Writing Prompt #7. In which we must recount a holiday, fictitious or not.
For my participation, I will narrate one of my childhood vacations in which I spent in the fields of my grandparents, I hope you like it.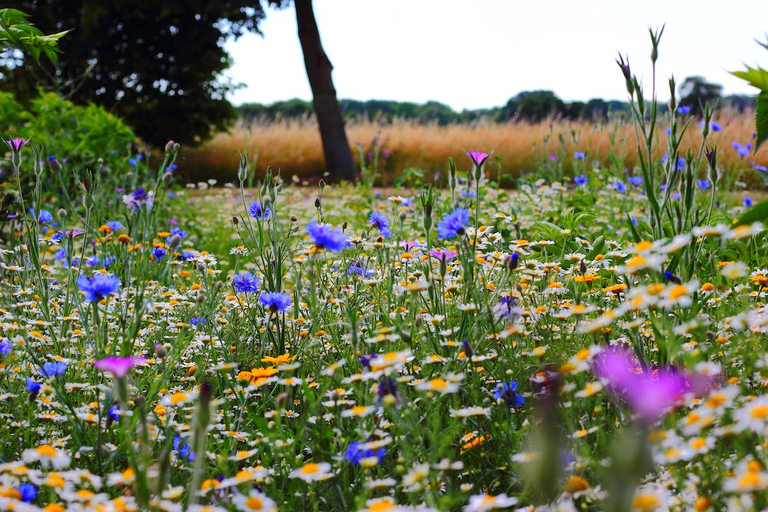 Imagen from PEXELS

Like a warm blow in the morning, I saw that strange bluish color that filled my room, almost premeditating the arrival of work time, although as a child I never understood it.
My mind only thought about that breakfast that grandma prepared, a soup or a second, what does it matter I thought knowing that it always tasted good even though the cold morning wanted to make me go back to bed.
With sweetness and a somewhat hoarse voice, my grandmother told me to accompany her to see the cows, that she would prepare cheese to sell in the city.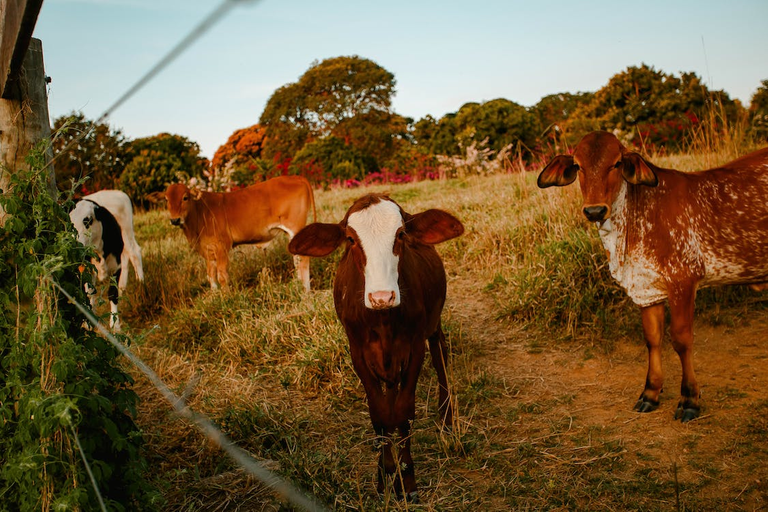 Imagen from PEXELS
The cows were not only gigantic, but they had a close smell of excrement, which my grandfather told me was used to light the firewood. Although now that smell is something as pleasant as the memory.
The milk in that giant bucket was not something I liked, although my grandmother always gave me a little, in case she changed her mind.
Upon reaching the kitchen, a small cabin where those strange leaves covered everything I could see, my grandmother used a thin cloth to separate some white balls that were in that milk, little by little she put them together making a very large mass. Even though I was hesitant to grab a piece and I could feel a nice salty taste that I didn't know until then, as an achievement I found what I will love forever.
The sun little by little towards its presence, although weak with just a few moments, the landscape was illuminated with a pleasant golden color, which highlighted those beautiful herbs that always covered me and that always tried to jump out.
My grandfather gave me a small backpack, in which he saw a rod and some food, and my now precious cheese. My grandfather, with his unusual hoarse and soft voice, told me to move forward, that we should bring food for the fish.
Upon arrival, my grandfather gave me a small machete, with which he did nothing more than draw and cut the grass. My grandfather went to some large ponds, where the surface was as calm as if time stood still. My grandfather with an incredible and audacious movement threw the food, and I saw how that tranquility of the water, she was surrounded by an irregular, but pleasant tapping of dozens of fish devouring those small grains.
The weather presaged a dense wind that darkened a large part of that golden landscape, my grandfather took me to the small house where we kept the tools, and a small room full of coffee husks. Some blows on that metal roof indicated the arrival of rain, which arrived like a comet, flooding the place with a thunderous noise.
A cold breeze swept through from time to time, but this warm place defended itself with fervor. With some bread, a glass of porridge, and my beloved cheese. I saw the ground getting more and more muddy, and I thought about what would happen tomorrow.

And with nothing more to say, good luck to all and may an X10 come into your lives.
Posted using Neoxian City
---
---