Splinterlands Giveaway - comment to win 111/155 DEC tokens - Closed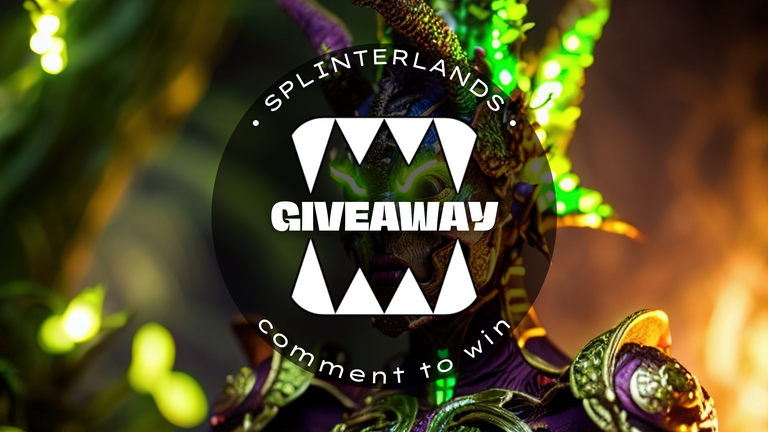 ---
Hello and welcome to "Splinterlands Giveaway"¹
The winner will receive
🎁 111 DEC tokens 🎁
---
Giveaway guidelines
Leave any comment to participate
If you will congratulate the previous winner by name in your comment and win, you will receive 🎁 155 DEC tokens 🎁
Hive Random Picker will choose the winner²
The winner will be announced in the next post
Good Luck!
---
Winner of the previous giveaway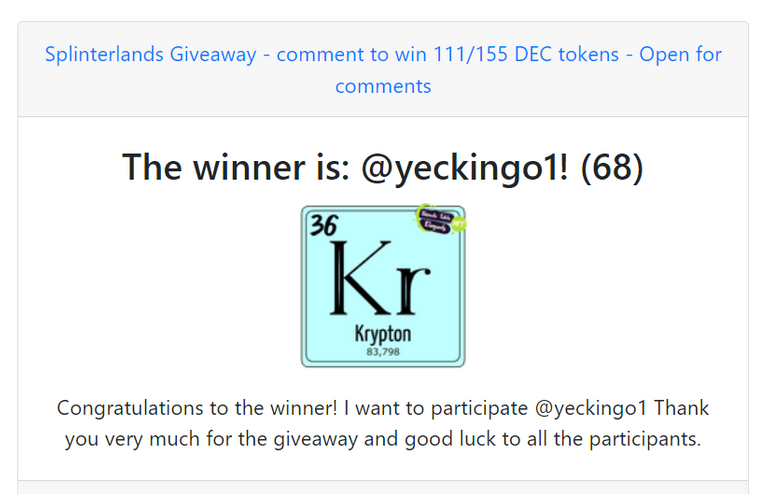 I hope these tokens will #help and you will have more #fun in Splinterlands.
---

Previous giveaway participants
@pregosauce, @pero82, @olaf.gui, @pulubengdugs, @gregory-f, @alexis666, @emeraldtiger, @circlebubble, @hatdogsensei, @jfang003, @rayius, @harharhar, @henruc, @flummi97, @daethical, @tinyputerboy, @outwars, @scfather, @blitzzzz, @crazyphantombr, @vaynard86, @fredkese, @monsterbuster, @kryptofire, @ladymisa, @rtonline, @lumpiadobo, @dk1trade, @jaunellargo, @rimurutempest, @last-phoenix, @bitandi, @relf87, @voidd,

---
Splinterlands themed digital art
---
Useful Links
To know more about this #playtoearn game visit the official site:
👉 Splinterlands
Read for additional information:
👉 Splinterlands Help


To #trade the game's #NFT cards with a bidding option visit:
👉 PeakMonsters by @ peak-monsters.
To #buy cards with a #cashback visit:
👉 Monster Market by @ monstermarket.
To trade the game's #DEC tokens visit:
👉 Tribaldex DEC
To trade #SPS tokens visit:
👉 Tribaldex SPS


To #rent out your cards for #passive #income visit:
👉 Dragontools
Renting fee is 5%
Service fee is 10% of earned DEC
👉 Splex.gg or 👉 Referral Link
Renting fee is 5%
Service fee is 10% of earned DEC


Compendium to quickly find #information and #statistics:
👉 SplinterCards by @ tehox
To improve your #gameplay and #test out how a battle would have gone if different cards were used:
👉 SplinterTools
Available as a paid browser extension
---
¹) All the digital #art is created by @alex2alex with Stable Diffusion software
²) @ sentipl is receiving a 11HP #delegation from @alex2alex for creating and maintaining "Hive random comment picker"
---
---