Lifestyle challenge week #229 / Lifestyle Challenge Woche #229
Hi,

it was the last working week of the year and it was very busy. I wanted to do my things, but didn't get around to it. Will probably do something next week so that I have everything done.

I only did sport once, where I trained my back. I have to do more here because I see my body need it.

The main project is still doing well. We'd have a lot of decisions to make this week, and I think we'll have a lot to do in the week to come. I enjoy this project a lot, and don't see it as work.

I haven't touched other projects.

At DCity the income is now increased to 5630 SIMs / day gross. The goal is 6000 SIMs / day by the end of December.

The poker staking continues. This week, my partner made a win. Got to 267 % of the stake this week.

We didn't buy any Satoshis this week.

How was your week?


Hallo,

es war die letzte Arbeitswoche dieses Jahr und es war sehr viel los. Ich wollte meine Sachen erledigen, aber bin nicht dazu gekommen. Werde wahrscheinlich nächste Woche noch was machen, damit ich alles bearbeitet habe.

Sport habe ich nur einmal gemacht, wo ich meinen Rücken trainiert habe. Ich muss hier mehr machen, weil ich sehe, dass mein Körper es braucht.

Mit dem Hauptprojekt geht es weiterhin gut. Wir müssten sehr viele Entscheidungen diese Woche treffen, und ich denke, dass wir auch die kommende Woche viel zu tun haben werden. Mir macht es Spaß und sehe es nicht als Arbeit an.

Andere Projekte habe ich nicht angefasst.

Bei DCity, die Einnahmen sind jetzt auf 5630 SIMs/Tag Brutto erhöht. Neues Ziel sind es 6000 SIMs/Tag bis Ende Dezember.

Das Pokerstaking geht weiter. Diese Woche hat mein Partner mit Gewinn gespielt. Bin diese Woche bei 267 % des Einsatzes gekommen.

Diese Woche haben wir keine Satoshis gekauft.

Wie war eure Woche?


---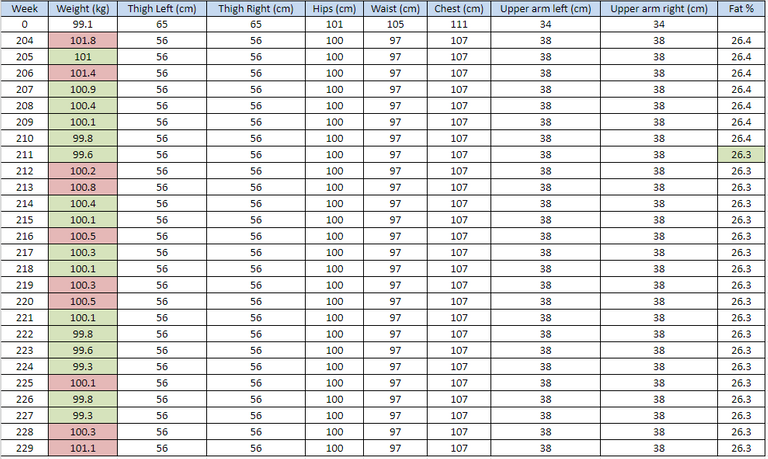 ---
---
---