Lifestyle challenge week #254 / Lifestyle Challenge Woche #254
Hi,

it was a very relaxed week. We were now traveling for 8 days and really enjoyed the holiday. You also need rest. I'll be away for work for 4 days next week.

Did a lot of exercise this week. We went to the beach and swam a lot. Will probably install Stepn for movement, but am still deliberating.

On vacation I was able to do a lot for the main project and also visit a few customers. The strategy has been honed to give a better margin.

The new business that we want to buy is still under economic review.

I haven't touched other projects.

The poker staking continues. This week, my partner did not play. Got to 291 % of the stake this week.

We didn't buy any Satoshis this week.

How was your week?


Hallo,

es war eine sehr entspannte Woche. Wir waren jetzt für 8 Tage unterwegs und habe den Urlaub richtig genossen. Man braucht auch Ruhe. Nächste Woche bin ich 4 Tage für die Arbeit unterwegs.

Habe diese Woche viel Sport gemacht. Wir waren am Strand und haben viel geschwommen. Werde wahrscheinlich Stepn installieren für die Bewegung, aber bin noch an Überlegen.

Im Urlaub konnte ich vieles für das Hauptprojekt machen, auch ein paar Kunden besuchen. An der Strategie wurde geschliffen, damit es eine bessere Marge gibt.

Die neue Spalte, die wir kaufen möchten, ist noch in der wirtschaftlichen Prüfung.

Andere Projekte habe ich nicht angefasst.

Das Pokerstaking geht weiter. Diese Woche hat mein Partner nicht gespielt. Bin diese Woche bei 291 % des Einsatzes gekommen.

Diese Woche haben wir keine Satoshis gekauft.

Wie war eure Woche?


---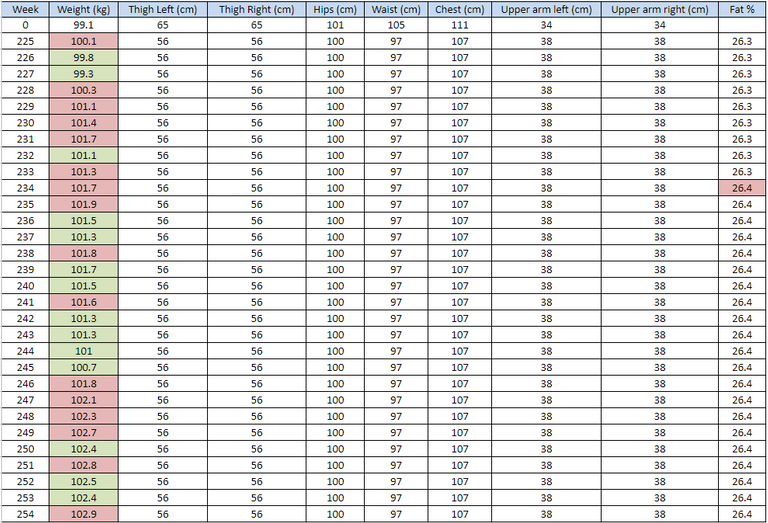 ---
---
---